Iain Stirling on Amazon
Iain Stirling to record Amazon special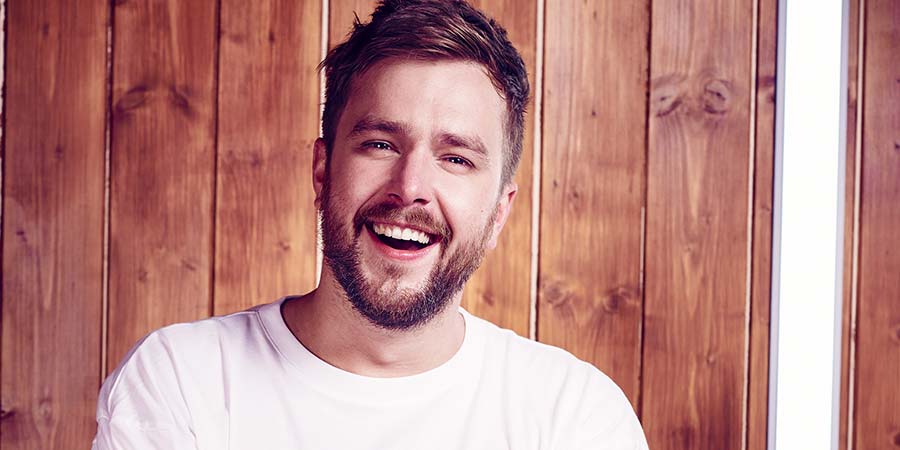 Iain Stirling is to record his new stand-up show for publication on Amazon Prime Video.
The tour, Failing Upwards, is currently booking dates across March to May 2020, and will be recorded in the comic's home city of Edinburgh across two performances on 29th March.
Posting on Twitter, Stirling today said he was "absolutely DELIGHTED" to be recording the special, which will be released on the streaming platform later in 2020, and available to watch in more than 200 territories worldwide.
Tickets are available through his website, iaindoesjokes.com.
Promoters and producers Avalon say: "The special will feature Iain's new stand-up show Failing Upwards, which he is touring nationwide through 2020, and will explore topics including his inability to function in the most basic of public settings, social media's constant pressure to 'live your best life' and that one time a man stole his shoes."
Iain is best known as the narrator of ITV2's Love Island. He has also competed in BAFTA and Emmy-nominated Taskmaster, starred in his own 30-minute special in Comedy Central Live, hosted three series of comedy entertainment show CelebAbility and appeared on The Comedy Bus.
Stirling's previous stand-up show, the critically-acclaimed U Ok Hun?x sold out its entire Edinburgh Festival Fringe run in advance of opening, and a subsequent national tour was twice extended. He released his first book about millennials, Not Ready To Adult Yet, in May 2018.
The new stand-up special is the latest in a varied selection that Avalon have announced for Amazon Prime Video. Other shows recently launched come from Chris Ramsey, Ed Gamble, Flo & Joan and Paul Chowdhry, with further programmes from Rob Delaney and Jayde Adams due to launch early in 2020.
---
For updates, click the button below.
Share this page