Enterprice Series 2
Enterprice Series 2 confirmed
Series 2 of Enterprice - the sitcom created by Kayode Ewumi - has been confirmed by BBC Three
Five more episodes are to be made, to be broadcast later in 2019
The new series will see the characters Kazim and Jeremiah trying to get out of debt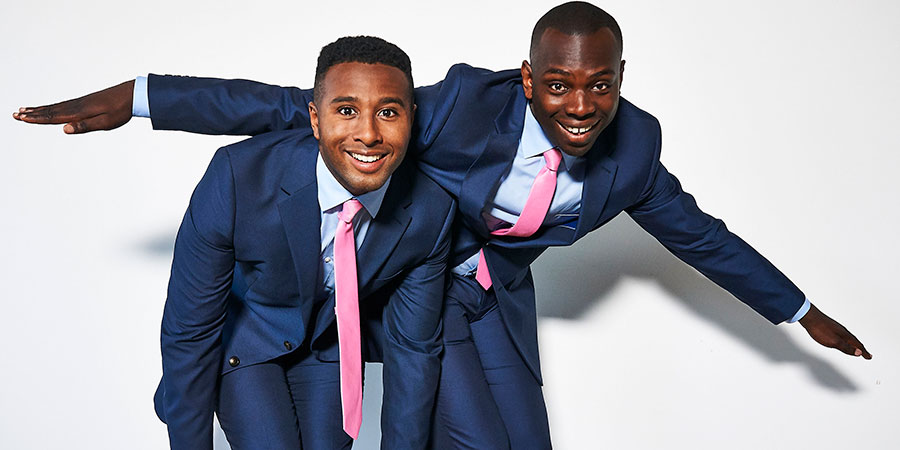 BBC Three has ordered Series 2 of Enterprice, Kayode Ewumi's sitcom about two entrepreneurs running a small delivery company.
The comedy, which started life as a 2017 pilot before launching as a series in November 2018, stars Ewumi as Kazim, with Trieve Blackwood-Cambridge as his friend and business partner, Jeremiah.
Talking about the new episodes, the BBC says: "Reunited after confronting racist gentrifiers, a terrifying 12 year-old and a magic fox, Series 2 finds Kazim and Jeremiah in the red: it's time to start hustling.
"Their delivery service Speedi-Kazz may be growing in popularity, but times are still tough - Kazim's been kicked out of his mum's house and Jeremiah's savings are vanishing by the minute. Instead they'll use their street smarts to get ahead, making deals with everyone, including dangerous market stall holders, unpredictable music producers and over-friendly CEOs.
"Plus, there's a new addition to the team - wily teenager Simi, who splits her time between doing drop-offs and revising for her GCSEs. Keep it Speedi!"
Five new episodes have been written by Kayode Ewumi, to again be filmed by production company Fudge Park.
Fiona Campbell, Controller of BBC Three, comments: "We're delighted that we are continuing our relationship with Kayode Ewumi with another series of Enterprice."
Series 2 will be available on BBC iPlayer and broadcast on BBC One later this year.
---
For updates, click the button below.
Share this page