The Goodies audio return
The Goodies return for audio special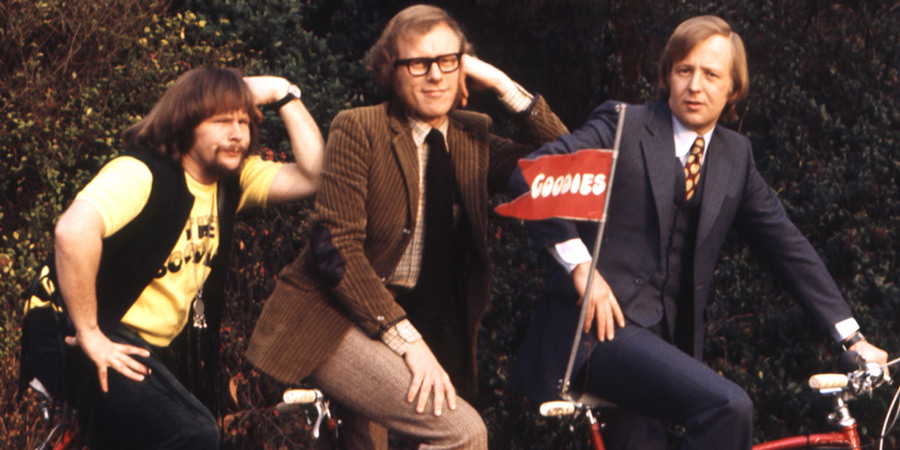 The Goodies are to reunite and record a new sitcom special, Live In Your Ear.
However, unlike their ratings winning BBC and ITV comedy series (1970 - 1982), the new one-off episode will be a "radio-style adventure", published by Amazon-owned audiobook platform Audible.
The three comedy stars - Tim Brooke-Taylor, Graeme Garden and Bill Oddie - will record the hour-long special in front of a live studio audience later this month. Tickets are now available
Audible offers free trials, including one free audiobook.
Producers tease: "This year ... in Britain's hour of need ... who can save us? The answer lies behind a Union Jack waistcoat, a pair of bushy sideburns and a shaggy mop of hair. No, it's not the Duchess Of Westminster ... The Goodies are back!"
They add: "As Parliament falls apart and sinister dictators threaten the world, Tim, Graeme and Bill must save the day."
The programme will also star Joanna Lumley, with additional voices provided by Jon Culshaw, Philip Pope, Kate Harbour and actor/producer Barnaby Eaton-Jones, who also created the story.
Directed by Hitchhikers alumnus Dirk Maggs, the script has been written by Gareth Gwynn and John-Luke Roberts with Graeme Garden and Bill Oddie, who has also written new songs.
The programme is expected to be released by Audible later this year.
---
For updates, click the button below.
Share this page