Man Like Mobeen Series 3
Man Like Mobeen gets third series
Man Like Mobeen has been recommissioned for a third series
The sitcom focuses on a 21st Century family unit in Birmingham's Small Heath
Guz Khan co-writes and stars in the popular working class, ethnic minority comedy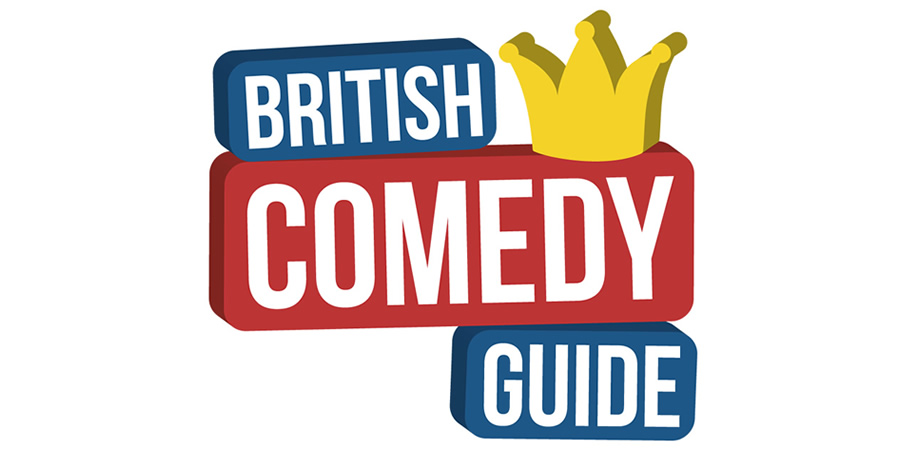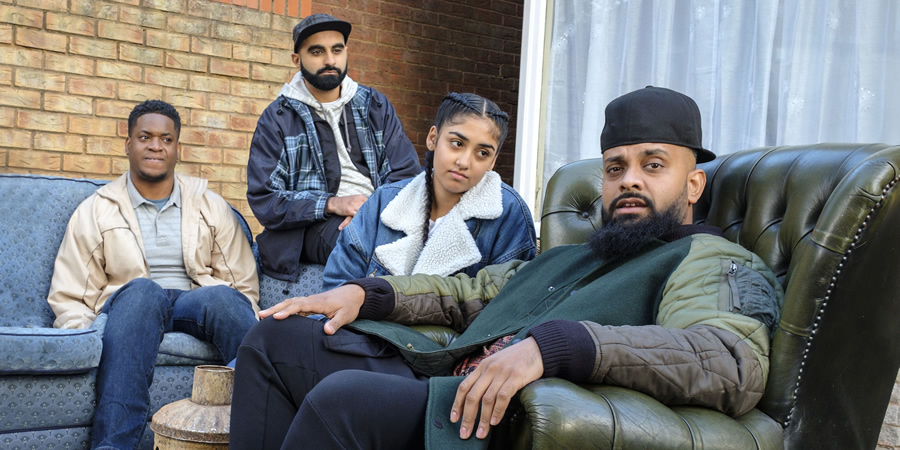 The BBC has ordered a third series of Man Like Mobeen from production company Tiger Aspect.
Set in Birmingham, the comedy saw the final episode of its second series receive its television debut last night (Saturday) on BBC One. The show is popular with a young age demographic - according to BBC statistics, the second run of four episodes attracted 63% of its audience from the under-35 age bracket.
Written and created by Guz Khan and Andy Milligan, the sitcom follows Mobeen (Khan), friends Eight (Tez Ilyas) and Nate (Tolu Ogunmefun), and his little sister Aks (Duaa Karim).
The group live in Birmingham's Small Heath, a reported no go zone for anyone who isn't Muslim and a hotbed for terrorist activity.
The BBC say: "Offering a rarely seen insight into working class life as an ethnic minority, Man Like Mobeen addresses real issues whilst maintaining the comedic palatability of Guz Khan's unique voice."
They tease of Series 3: "After the cliffhanger at the end of the final episode, the new series will return to Small Heath now that Mobeen's life has been turned upside down. Has he passed the point of no return? And what path will he take next?"
Guz Khan says: "Woah, Series 3 of Man Like Mobeen?! This is dope news, we have a chance to create even more authentic stories for the people. I can't wait to get cracking, providing Mobeen and me can stay out of prison, does anyone know a good solicitor?"
Myfanwy Moore, Head of Comedy at Tiger Aspect, adds: "I'm so glad we all get to hang out with Mobeen and the gang again, and particularly now - it's liberating to be able to make a comedy show that talks about things other shows don't. Thanks to the brilliant Guz Khan and the team, and their genuine love for Small Heath and Birmingham, we can't wait to show people what the crew are up to next."
Shane Allen, Controller of Comedy Commissioning at the BBC, says: "Guz and the team capture the spirit and voice of the Small Heath world it depicts and the issues that are important to that community. It's a comedy which deftly shifts between hilarity and poignancy in bringing us this rich character world and their misadventures."
The series will be filmed later this year and is likely to be published on iPlayer in early 2020.
Below is a behind-the-scenes video from the second series:
---
For updates, click the button below.
Share this page