In My Skin series
BBC Three to commission In My Skin series
Mental health comedy In My Skin is to return for a four-part series in 2019
It follows a teenage girl trying to hide the reality of her home life and her mother's mental health problems
The BBC Three and BBC Wales pilot starred Gabrielle Creevy and Jo Hartley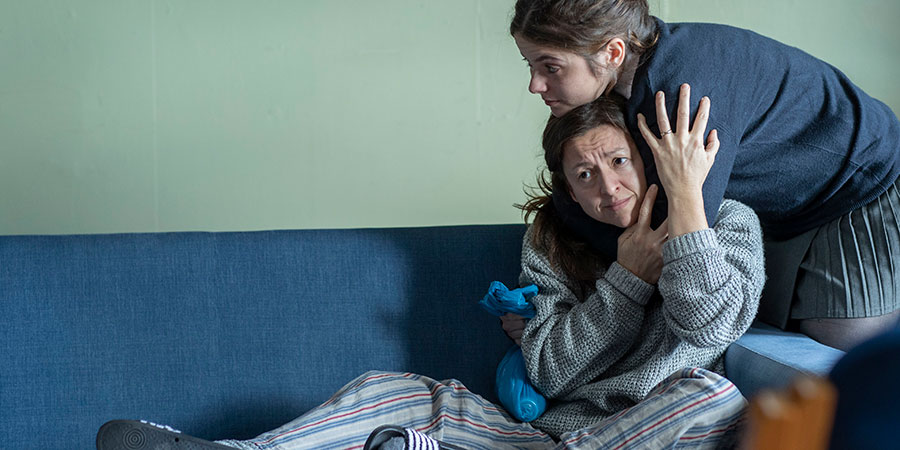 BBC Three has ordered a series from its recent comedy drama pilot In My Skin.
British Comedy Guide has learned that a further four half-hour episodes are to be commissioned from producers Expectation Entertainment, which are likely to film in the Summer for online publication and broadcast late in 2019.
Created and written by BAFTA Rocliffe New Comedy Writing Award-winner Kayleigh Llewellyn, the dark comedy follows teenager Bethan (Gabrielle Creevy) as she struggles to maintain the pretence of being a normal, gobby teenager with run-of-the-mill personal, home life.
In reality she is a sensitive, mature character often having to play the role of adult: her father is a largely disconnected alcoholic, whilst her mother suffers from bipolar disorder and has just been detained in a mental health facility - admitted there by Bethan herself.
Commissioned jointly by BBC Three and BBC One Wales, and published in mid-October as part of BBC Wales's month-long Festival of Funny, the pilot also starred Jo Hartley as Bethan's mother; Poppy Lee Friar and James Wilbraham as best friends Lydia and Travis; with teachers including Alexandria Riley and Laura Checkley.
The core cast are expected to return to star again in the full series.
The pilot was produced by Gina Lyons, directed by Lucy Forbes, and executive produced by Nerys Evans of Expectation Entertainment.
The BBC has not responded to British Comedy Guide's request for comment.
Representatives of
Expectation Entertainment
have clarified that they are still awaiting confirmation from the
BBC
on the programme's commission.
---
For updates, click the buttons below.
Share this page