Don't Hug Me I'm Scared pilot
Don't Hug Me I'm Scared pilot selected for Sundance 2019
A TV pilot based on hit online animated show Don't Hug Me I'm Scared has been created
The half-hour pilot has been selected to be screened at the Sundance Film Festival 2019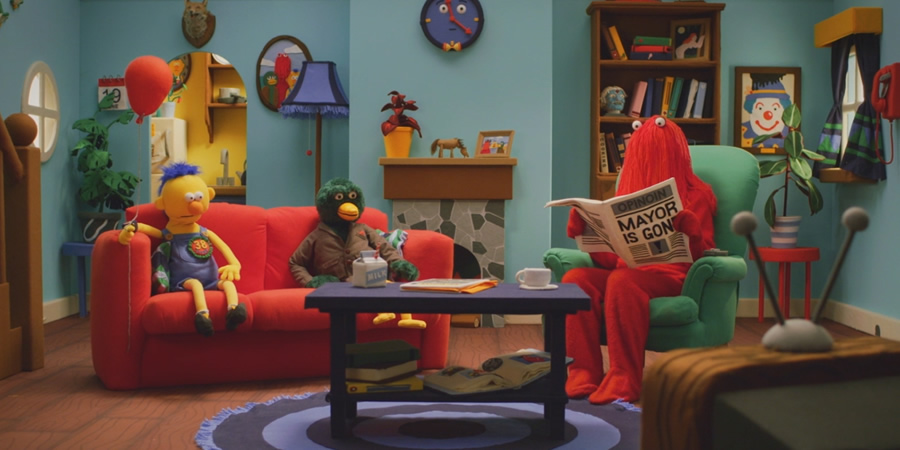 A TV pilot based on Don't Hug Me I'm Scared, the hit British comedy YouTube series that mixes animation styles, has been selected to be screened at the Sundance Film Festival 2019.
Don't Hug Me I'm Scared launched on YouTube in 2011, and has become one of the most-watched British comedy series on the internet. Across the six episodes to date, the format has clocked up over 200 million views.
Created and directed by Becky Sloan and Joseph Pelling, and written by the duo with Baker Terry, the format focuses on Red Guy, Yellow Guy and Duck. Whilst the episodes start out upbeat and childlike, each one ends in a dark and disturbing place. The action is presented using a mix of live-action, stop-motion and computer animation.
Producers Blink Industries explain: "Part educational programming, part existential nightmare, Don't Hug Me I'm Scared is an anarchic, mixed-media television show like nothing you've ever seen."
The new half-hour pilot is one of twelve projects to appear in the Indie Episodic Program as part of the Sundance Film Festival 2019. Don't Hug Me I'm Scared is one of the two UK-based selections, the other being Nick Hornby's State Of The Union, starring Rosamund Pike and Chris O'Dowd.
The TV pilot is highly anticipated by the show's existing fans, with the teaser trailer gaining over a million views a day for a week, making it the top trending video in both the US and UK.
Talking about the new pilot, the producers explain: "In this long form, narrative incarnation we re-join our heroes Red Guy, Yellow Guy and Duck as they reluctantly continue their learning journey in the town of Clayhill - a strange, insular community fending-off the advances of the modern world with every ounce of its strength. It's a town filled with friendly faces, happy songs and dark secrets...
"Existing in an entirely bespoke, mixed-media world where puppetry meets 2D and CG animation - voiced and scored by creators Becky Sloan, Joseph Pelling and Baker Terry - Don't Hug Me I'm Scared is a truly idiosyncratic assault on the senses."
The pilot will premiere at Sundance on 29th January, and - given it has already proved itself online - is likely to have interest from a number of TV networks.
Blink Industries say: "The pilot was produced in order to expand the scope of Don't Hug Me I'm Scared's weird and wonderful world and to prove our longer-form series concept. Our series home is yet to be decided, and we're excited to find the right creative partner."
Becky Sloan, Joseph Pelling and Baker Terry comment: "From the first short we made back in 2011, Don't Hug Me I'm Scared is a project we've been constantly trying to evolve and push forward into new areas, so we're thrilled to premiere this half hour TV pilot at Sundance. It's a show about trying to simplify the world down into bitesize lessons; tying to make sense of everything, but ultimately failing. It also has silly songs!"
Below is the trailer for the TV pilot:
Here is one of the web episodes. It focuses on the topic of Time:
---
For updates, click the button below.
Share this page