Ricky Gervais Netflix sitcom
Ricky Gervais to film new sitcom for Netflix
Ricky Gervais is making a new sitcom for Netflix
The comedian will write, direct and star in the six episode series After Life
The show focuses on a man who decides to start doing and saying whatever he likes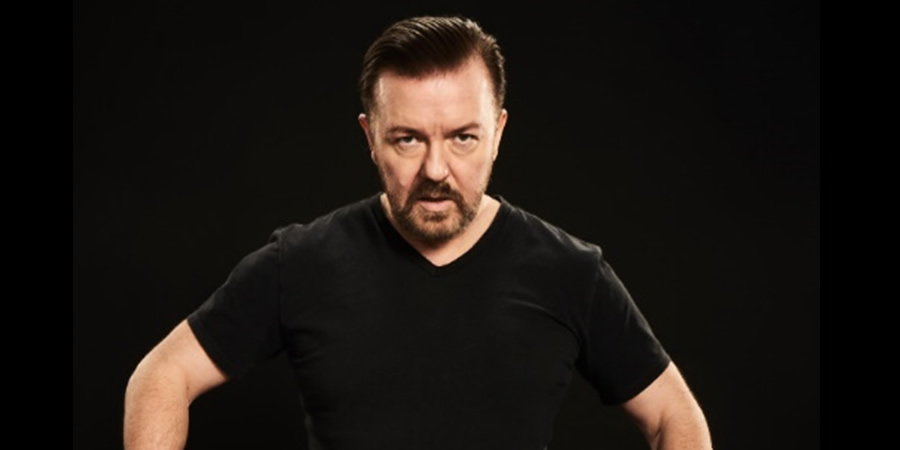 Ricky Gervais is making a new sitcom.
Netflix confirmed today that is has ordered a six episode series from The Office star.
After Life focuses on a man who decides to abandon his social filter and start doing and saying whatever he likes.
The streaming service describes the plot as follows: "Tony had a perfect life. But after his wife Lisa suddenly dies, Tony changes. After contemplating taking his own life, he decides instead to live long enough to punish the world by saying and doing whatever he likes from now on. He thinks it's like a Super Power -- not caring about himself or anyone else -- but it turns out to be tricky when everyone is trying to save the nice guy they used to know."
The show is being written, directed and executive produced by Gervais, who will also star in the lead role. Gervais is working with his long-time producer Charlie Hanson to bring the new project to the screen.
This series order further strengthens the link between Netflix and Gervais. The on-demand TV company funded the comedian's 2016 film Special Correspondents, and more recently premiered his stand-up show Humanity. It has also bought the rights to his next live show too, SuperNature.
Writing on Twitter, the comedy star told his fans directly: "I start pre production on my new Netflix show tomorrow. It's a 6 part, dark comedy, in which I play a man who, after the death of his wife, becomes suicidal but decides to live long enough to punish the world by saying and doing whatever the fuck he likes from now on."
Further details, including a cast list and details on when the show will be published, will be released at a later date.
---
For updates, click the button below.
Share this page