Wannabe filming now
Filming under way on BBC Three series Wannabe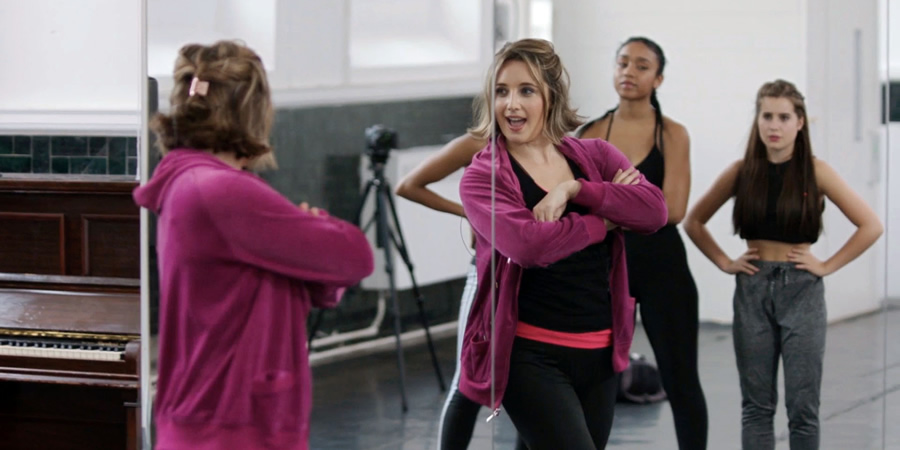 Filming has started on Wannabe, the new BBC Three comedy series that will star Lily Brazier.
The actor, who plays female lead Miche in People Just Do Nothing, co-created the series and stars as a former girlband member who is now trying her hand at management whilst contemplating a comeback.
Over four episodes, which are due to be shown on BBC Three this March, the shows tells the story of "unfinished business, one last shot at fame and the struggle to let go of a lifelong dream".
The BBC explains: "Back in the girl-power heyday of the 90s, a hit single would easily get you 15 minutes of fame. But 15 minutes is not quite enough for some people.
"Maxine never made it to the big time as part of girl group Variety, but is still desperately trying to cling on to her dream as the (failing) music manager for teenage pop group Sweet Gyal. However Maxine finds herself in crisis when, fed up of her trying to live vicariously through them and her embarrassing attempts to get them a record deal, Sweet Gyal threaten to drop her.
"But Maxine has come up with a plan. A come back. This time bigger, bolder and, well... older. Who cares about a hip young girl group anyway?! What the world is really missing is Mum Pop.
"And so begins a new obsession with tracking down her ex-bandmates and relaunching her life in the limelight."
Starring alongside Brazier in Wannabe will be Nicholas Burns, Jim Howick, Amy Booth Steel and Alexis Strum, with Savannah Steyn, Karla Simone Spence and Imogen Gurney as the members of Sweet Gyal.
Wannabe has been written by Lily Brazier alongside Ben Murray, who also worked on the People Just Do Nothing scripts.
Lily Brazier says: "Ben and I have had so much fun writing Wannabe. Thanks to Maxine I'm getting to live out my childhood dream of being a popstar (albeit a failed one!), and I'm really looking forward to working with the talented cast to bring the world of Wannabe to life."
BBC commissioner Shane Allen says: "This is a very different character for Lily to take on after her deserved success with People Just Do Nothing. In Maxine, Lily and Ben have created a self-obsessed comedy monster who lurches from one car crash to the next. It's a sign of the commitment to new talent that BBC Three is backing [production company] Bullion's first scripted comedy series. The [non-broadcast] pilot was terrific and we await the series excitedly like expectant parents."
Damian Kavanagh from BBC Three adds: "At BBC Three, introducing, developing and providing opportunities for new talent is at the heart of what we're about. I'm really looking forward to seeing Lily take centre stage as Maxine and we're delighted to host her and the co-creator, Ben's, latest foray into comedy writing."
Having been ordered as a pilot for 2017's Comedy Slices but commissioned to a full series before publication, Wannabe will be published on BBC iPlayer in March.
---
For updates, click the button below.
Share this page