Trigger Happy Series 2
Channel 4 orders another series of Trigger Happy for All 4
Trigger Happy, the new online version of the hidden camera prank show, has got a second series
The recommission comes after the first batch of episodes generated over 1 million views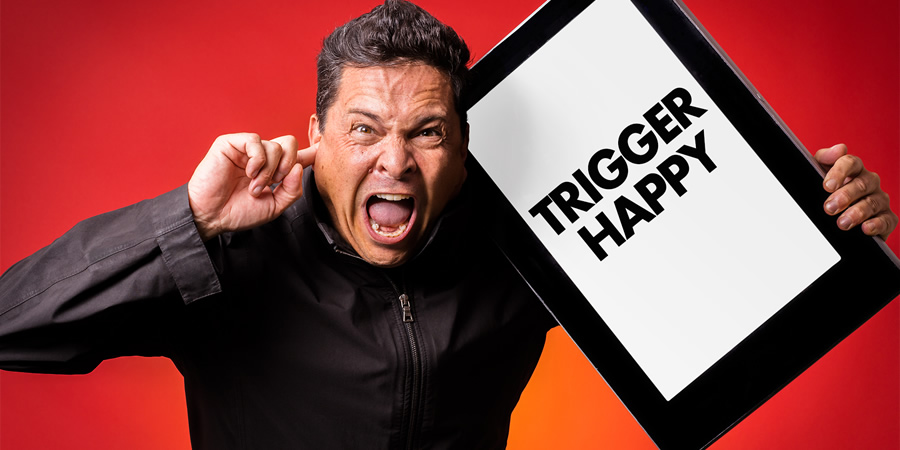 Trigger Happy, the new online version of Trigger Happy TV, is to return to Channel 4's video platform All 4 for a second series.
Star Dom Joly confirms: "The new Trigger Happy will be all-new characters and outrageous set-pieces while waging war on modern life."
Trade magazine Broadcast reports that Channel 4 has ordered 11 new episodes, each 8 minutes long, from Spirit Media and Joly's production company Shady Cabal.
Trigger Happy launched on All 4 last year bringing the format back after more than a decade break. The short episodes mixed together some of the format's trademark hidden camera stunts with new characters including an angry cyclist, a photobomber and a man who vapes too much.
The series generated over 1 million views on All 4, while a Christmas special made for Channel 4 featuring highlights from the new episodes was watched by 800,000.
Talking about production on the new series, Executive Producer Matt Campion says: "We've spent the past few months developing lots of great new ideas and characters for this series."
Series 1 of Trigger Happy is still available to watch on All 4
---
For updates, click the button below.
Share this page