Enterprice on BBC3
Kayode Ewumi creates new BBC Three sitcom Enterprice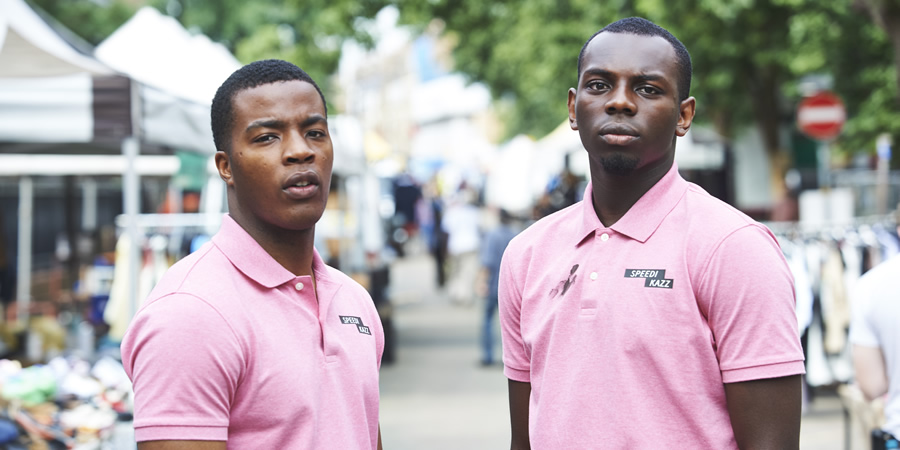 #HoodDocumentary star Kayode Ewumi has created a new BBC Three sitcom called Enterprice.
Talking about the plot, the BBC explains: "Kazim and Jeremiah are two young entrepreneurs in the early stages of rolling out their home delivery service, Speedi-Kazz. Both are blessed with different skill-sets: Kazim has the energy and confidence, Jeremiah has the brains - but on occasion these differences can leave them at loggerheads. We follow their fledgling business, and this awkward bromance, as it makes its way into the homes of Kazim and Jeremiah's fellow Londoners."
Starring alongside Kayode Ewumi will be Daniel Ezra (Undercover), plus Humans actor Ivanno Jeremiah and Borgen's Femi Elufowoju Jr.
Kayode Ewumi says: "The fact that I filmed this around my area - Elephant and Castle - made it even more of a beautiful experience for me. The cast and crew were amazing and I believe that Enterprice showcases growth in my writing. YAAAA BWOY!!!!"
Filming is being overseen by Fudge Park, the production outfit founded by the creators of The Inbetweeners. The company has also made White Gold, which Ewumi appeared in as an estate agent, and new BBC iPlayer comedy Ill Behaviour.
Enterprice will be one of the shows that makes up BBC Three's Comedy Slices pilot list, the new name for BBC Comedy Feeds. The BBC has announced a total of 12 pilots across various channels. Full list
The Comedy Slices are expected to be published online in October.
---
For updates, click the button below.
Share this page