Sabotage Series 3
BBC Three sketch show Sabotage returns for Series 3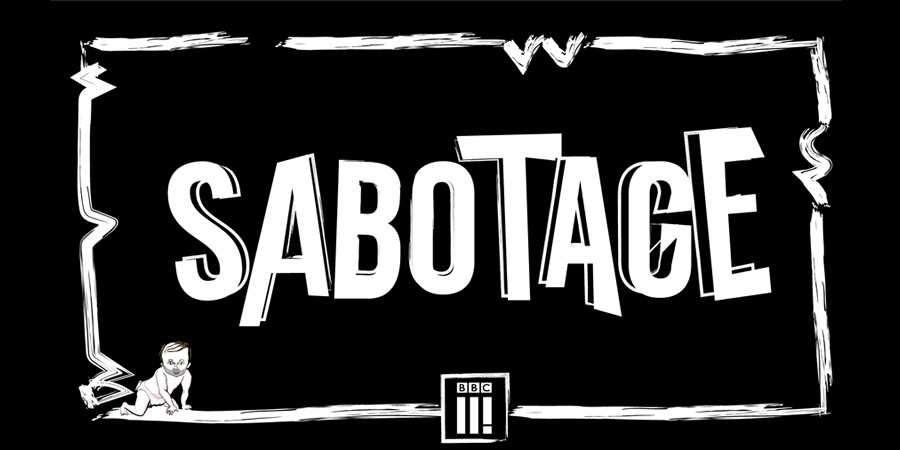 BBC Three has launched a third series of Sabotage, the online topical sketch show that satirises the news with video editing techniques.
Sabotage, which is described as a "satirical mouthpiece, where no side is safe from scrutiny", mixes up existing footage with CGI graphics and new footage and audio to focus on a topical issue.
The format, which launched in 2016, is the brainchild of the comedy writing and video editing production outfit Mother's Best Child. Created by Daniel Clarke and Guy Davidson, Sabotage has so far run for 27 episodes across two series, with Series 3 launching this week with the aim to "Sabotage the summer".
The new series will comprise of 8 episodes, with a new sketch published each Monday throughout the summer. As before, Mother's Best Child will make many of the sketches as close to publishing as possible to ensure they are reacting to the latest news. This week's sketch is a mash-up of Bear Grylls and Love Island.
The recommission comes following the success of the previous two series. The sketches from Sabotage are published exclusively on BBC Three's Facebook channel, where they have now collectively been viewed more than 8 million times. The strand's biggest hits to date include Pokemon GO HOME and Buckingham Palace Benefits Street.
BCG approached Mother's Best Child for a quote about the show returning. Guy Davidson jokingly replied: "We're not really sure what to quote to give you, just write down something generic about satire being the new rock and roll and say that Dan said it, not me."
Here is The iPound 2, a Sabotage sketch which has been viewed more than 2.5 million times.
To view all of the previous Sabotage creations, see BCG's guide to Sabotage
Share this page