Miranda Hart's So Sammy
Miranda Hart makes So Sammy series for Disney app
Miranda Hart is launching So Sammy, a short series for Disney Channel's app
The 10-part series, aimed at 6 to 12 year-olds, is about a young vlogger and her colourful family
Peppa Pig star Harley Bird will play the central role in the vlog-style show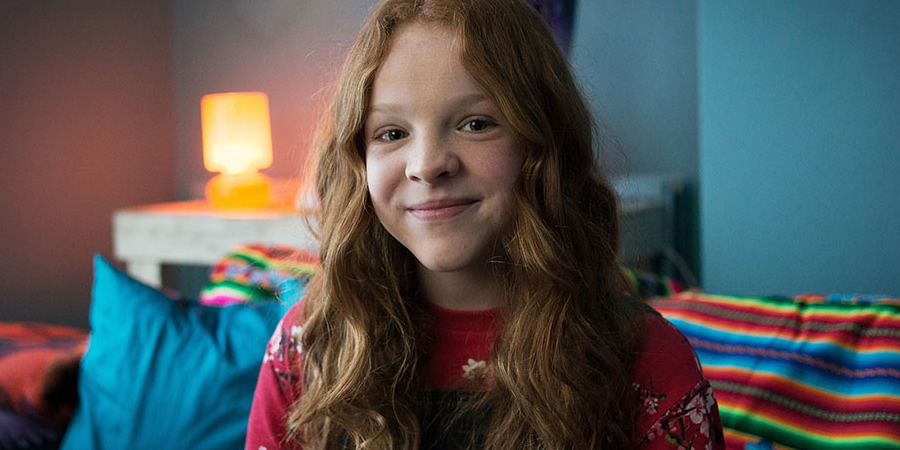 Miranda Hart is launching a short series for kids that will be published on the app run by the Disney Channel.
So Sammy is about the life of "a young vlogger and her colourful family."
Each episode of So Sammy is two minutes long, with ten episodes made in total. Filmed in a vlog style, it sees the character of Sammy talk into a camera about her friends, family and her new stepmother.
Sammy is played by Harley Bird, who has previously voiced Peppa Pig.
The series has been produced by King Bert, the production company founded by Hart, David Walliams and producer Jo Sargent. The episodes, aimed at 6 to 12 year-olds, have been created by Hart alongside writer Rob Evans and are produced by Sargent.
Miranda Hart says of the show: "I hope kids everywhere will be enchanted by lovely, funny Sammy who gets herself in to many silly scrapes and adventures, much to our delight. With the show set in the intriguing world of tween vlogging, it is a perfect fit that So Sammy has its platform on the Disney Channel app."
This is the first time Disney have commissioned original content for their app. Helene Etzi from the company says: "The series demonstrates our commitment to creating shows that resonate with our local audiences and are made in a format that is convenient for them, whether that's in the comfort of their own home or while they're on the go."
The first two episode of So Sammy will launch on the app in the UK this Saturday 18th February, with the other eight episodes then released each weekend across five more weeks. So Sammy will be published in Europe and made available on other platforms at a later date.
On the 9th March, Miranda's new book - Miranda's Daily Dose Of Such Fun! - will be released, with profits going to Comic Relief.
Share this page