Luisa Omielan on BBC3
BBC Three to publish Luisa Omielan stand-up show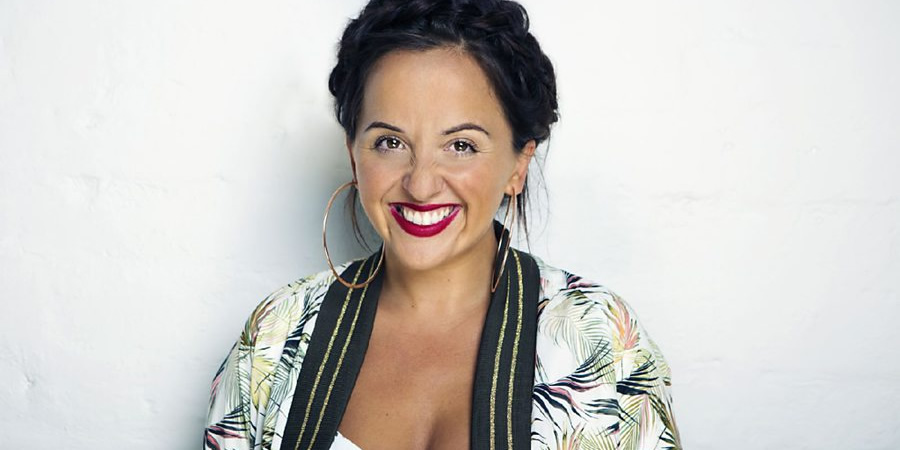 BBC Three is to publish a stand-up special starring comedian Luisa Omielan.
The online brand is filming a new version of her hit live show What Would Beyoncé Do?!, for release on Valentine's Day.
The BBC, which describes the commission as "fresh and feisty", explains: "Luisa shot to fame following one of the most successful debut stand-up shows at the Edinburgh Festival Fringe. She has built up a huge following from her sell-out shows: What Would Beyoncé Do?! and Am I Right Ladies?!. Both were critically acclaimed and sold out worldwide."
The producers add: "The 75' [minute] special will capture the infectious energy of Luisa's shows, by joining the queues and audience in the build-up to the event, to discover why her loyal army of fans love her unique approach to stand-up and her Beyoncé ethos. The show is set to a soundtrack of Beyoncé's best known hits."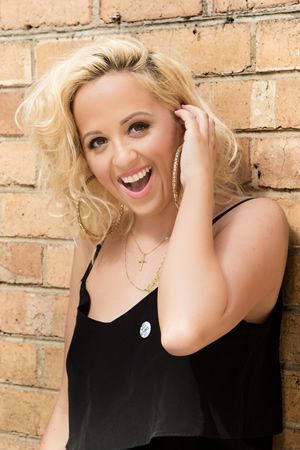 Jo Sargent from producers King Bert Productions says: "Luisa is a unique writer performer with bucket loads of stage presence. She is a rising star and we at King Bert are very proud to be part of this project."
Commisssioner Shane Allen adds: "Luisa is a huge star in the making and this show is a real crowd pleaser. Luisa spins a time of personal rejection into a riotous, uplifting comedy banshee cry. It's for anyone who has ever had their heart broken. It heralds the feature length debut of a major new female comedy force."
Luisa Omielan comments: "I am absolutely delighted. This was a free show I performed in Edinburgh back in 2012. I have been lucky enough to tour it for five years and now I am now filming it for the BBC! This show is just magic for me. I'm really thankful to the wonderful team at King Bert and to the BBC for giving me the chance to get it on the telly."
Writing further to her fans, she added: "I am so fricking excited! SO you know how my debut stand-up show started in a room above a pub, next to the toilets, in Edinburgh, for free, five years ago. Annnnd you know how you have been so amazing and supportive, from coming to all my live shows, to sharing the thigh gap video, to crowdfunding my DVD, to selling out my Valentines Parties, to reading my book, to giving me boy advice...#LeaveHimAlone, to contouring my face...
"Well, thanks to your loyalty and belief In me, I emailed the BBC and asked if I could film What Would Beyoncé Do?! They said yes!!!! *swoon*. I am recording the stand-up show, it's going to be put on iPlayer and then repeated on BBC One! I would not have been able to do this without all your love and support over the last five years. I would love love love for you to come to the filming."
The comedian concluded: "I am 34 and this is basically my wedding day."
What Would Beyoncé Do?! will be filmed at the Clapham Grand on Thursday 19th January. Tickets to be in the audience can be bought via Eventbrite.
The show will be published on BBC iPlayer on Tuesday 14th February and then repeated on BBC One at a later date.
Share this page