Trigger Happy TV is back
Trigger Happy TV return confirmed
This series can now be watched on
All 4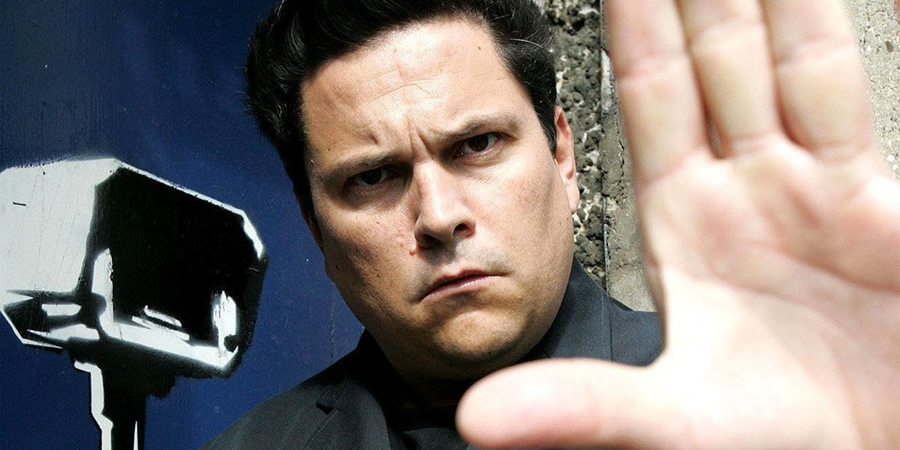 Trigger Happy TV is set to return, now as a web series titled Trigger Happy.
It was confirmed earlier this year that creator and star Dom Joly was in talks to reprise the format that made him famous, and Joly has been spotted filming pranks. However, it has only now been confirmed by the star himself that the format is being revived.
BroadcastNow reports that Channel 4 has ordered eight 6-minute episodes for its All 4 on-demand platform.
Broadcast reveals: "The revival will introduce a host of new characters, supported by the return of the massive mobile phone man - who is now equipped with a smartphone."
Trigger Happy TV became a big hit for Channel 4 when it launched in 2000. Involving anarchic pranks and stunts, the show quickly became a top-rated comedy for the station and made a star of its creator. The format ran for two series and a number of specials before finishing in 2003, with Joly going on to sign a contract with the BBC. He has since made prank shows such as World Shut Your Mouth, more recently, Fool Britannia.
Joly, who is in Amsterdam speaking at a TV conference, reportedly said: "I have wanted to bring Trigger Happy back for around seven years but was keen to do it in a different way. By doing it online we had more control and were given more time to make sure we had it working perfectly. We had a very small production team with a real gang spirit."
Executive producer Matt Campion has revealed that the online episodes will be fast-paced. "We really whip through the sketches and don't give the audience any time to think in between each scene."
The return of Trigger Happy TV has yet to be officially confirmed by Channel 4, but it is believed the new mini-series will launch on All 4 later this month.
Share this page