BBC3 Comedy Feeds 2016
BBC Three reveals 2016 Comedy Feeds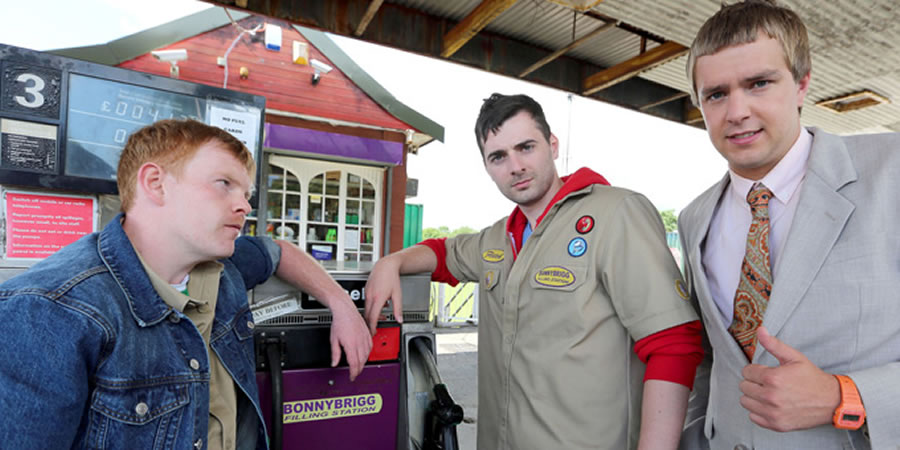 BBC Three has announced the six pilots that will form its 2016 Comedy Feeds offering.
The shows are as follows: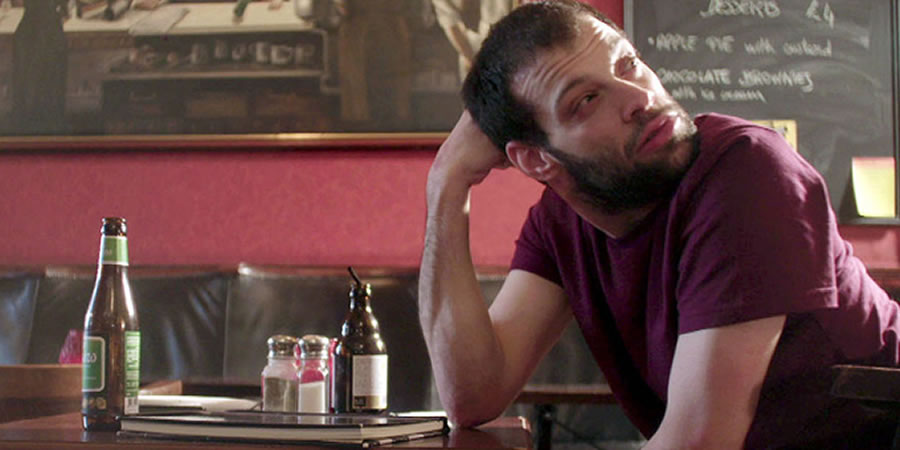 Tim Renkow has cerebral palsy. Which means that people judge him... all the time. But usually they judge him wrongly. Because what they don't realise is that inside that severely disabled, fragile body is a bit of an asshole. Tim knows he makes people uncomfortable - he does it on purpose. He knows his cerebral palsy means he can get away with saying what others can't. But that's his problem: time spent taking aim at life's easier targets means Tim takes his eye off its bigger prizes: the job, the girl and the visa.
The Sopranos star Lorraine Bracco will play Tim's mum in the pilot, which has been written by Renkow and Stu Richards.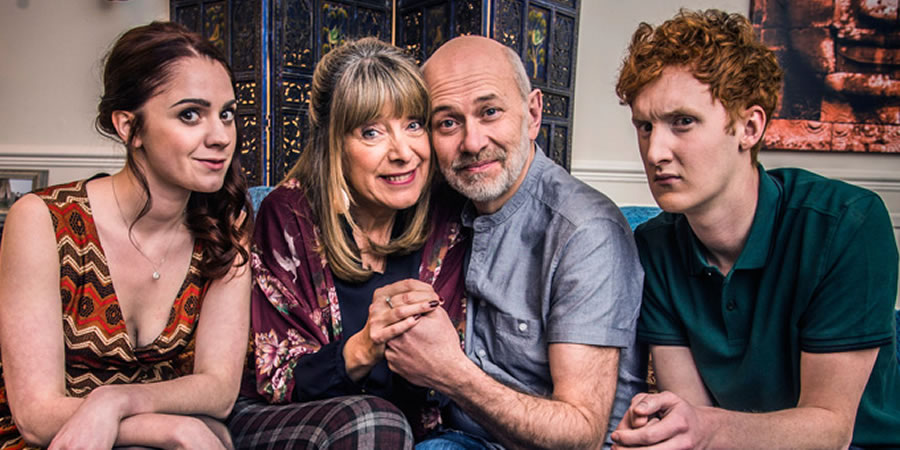 Written by Tom Melia, Fail is a sitcom that follows the unfortunate adventures of the neurotic Paul. He is in his twenties, fresh out of uni and looking forward to all the thrills of adult life. However things aren't working out as expected. He's got a great girlfriend, but with not much money between them they've been forced to move in with Paul's parents. But Paul's biggest problem is himself - his awkwardness, nervousness and inability to censor his inner monologue. Always eager to please, Paul attempts to do the right thing but often digs himself deeper and deeper into holes filled with embarrassment.
Paul is played by Will Merrick (The Rack Pack), with Ruby Thomas (Blandings) as girlfriend Claire. Paul's parents Marshall and Helen are played by Vincent Franklin (The Thick Of It) and Julia Deakin (Spaced).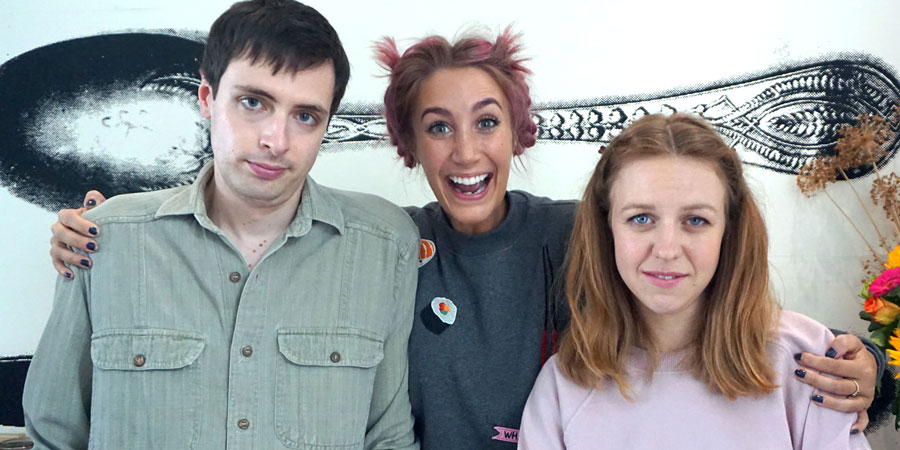 Limbo follows a gang of self-centred twenty-somethings who work as tutors but never learn their lesson.
Education can be a noble calling - but just not for characters Alice, Francis and Neck who are overeducated blaggers with no idea what to do with their lives and are more concerned with getting through lessons without vomiting, swearing and exposing their own profound ignorance than teaching. It is a pretty depressing job but there is an upside - by milking money out of anxious parents, they remain responsibility-free and have endless time.
Written by Lucien Young and Joe Parham, Limbo stars Ellie White (The Windsors), Bekka Bowling (Some Girls) and Alastair Roberts (People Time). Sanjeev Bhaskar also stars.
Man Like Mobeen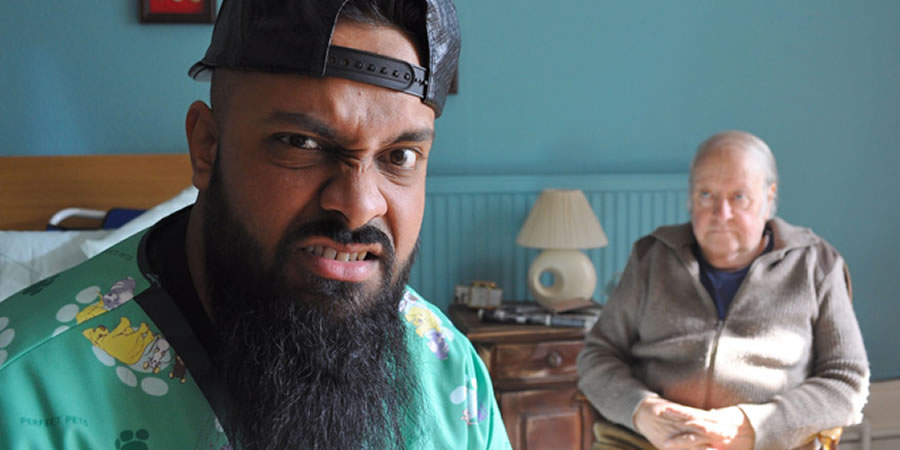 From popping bottles of Ciroc and rolling in Lamborghini Gallardos to administering colonic irrigations for 83 year-old Edna every Tuesday morning, sometimes life changes, and not always in ways you'd imagine. This is the story of Mobeen Deen. A Muslim, English, 27 year-old trying to leave behind a life of crime in Birmingham after finding his faith. Mobeen's parents have done a disappearing act that would make David Blaine proud, leaving our (reluctant) hero with full financial and emotional responsibility for his younger sisters.
To fill the hole where Thug Life used to be, Mobeen has found himself the perfect job for a former gangster; he's the lead administer of bed bathing at Birmingham's most reputable care home for the elderly. He's gone from taking s**t from gangs to, well, you get the picture... Can Mobeen care for the people who rely on him and still manage to stay legit?
Man Like Mobeen stars Guz Khan and is written by Khan and Andy Milligan.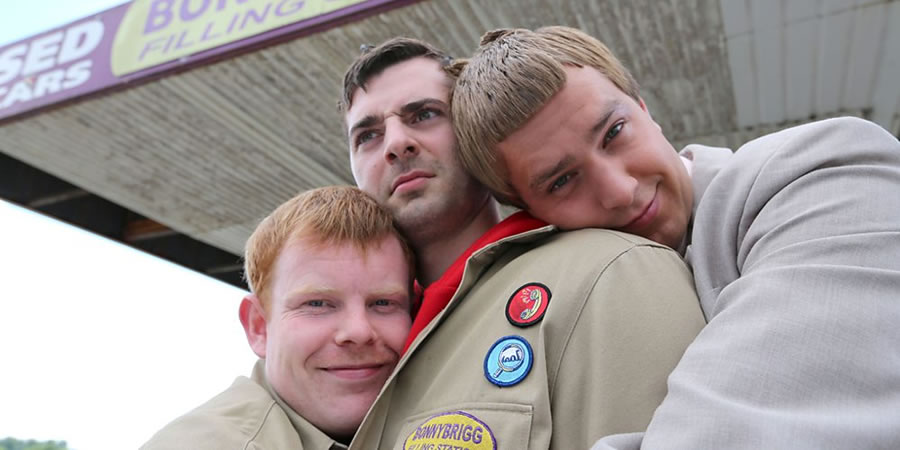 Sitcom pilot written by Stewart Thomson that follows three "idiots" living in an odd Scottish town.
Fletch loves Jen. Jen loves James. Wendy might love James but definitely loves Fletch. Everybody loves Spunk but Fletch has a funny way of showing it. Marooned by laziness, poor decisions and unhealthy mutual love, Pumped follows the idiots who used to be the kings of the village as they wrestle with what-ifs, unfulfilled potential and their rapidly plummeting social status in an odd Scottish town.
The cast list includes Iain Stirling, Kadiff Kirwan and James Allenby-Kirk.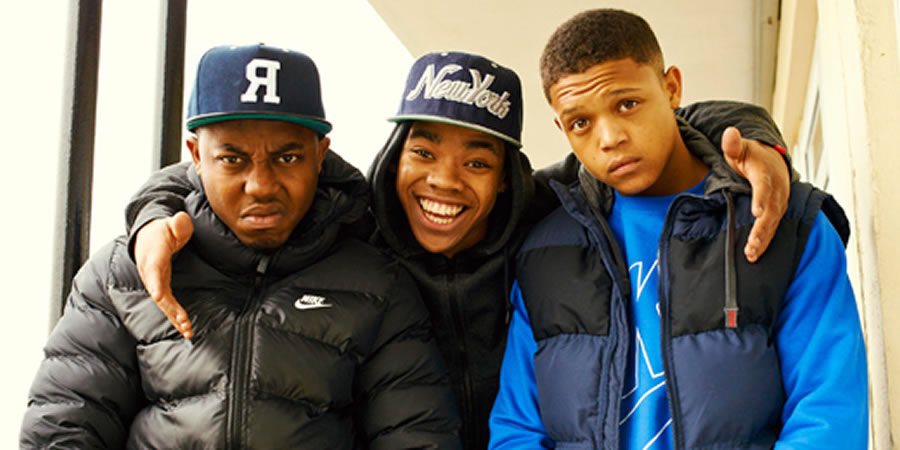 A "fast-paced, contemporary sketch show" from the creators and stars of the hit online show Mandem On The Wall. The show will feature music video parodies, reality spoofs and one-off sketches about the world the boys inhabit.
---
All the pilots will be available to watch via the BBC Three website from the 1st September.
Now in its fourth year, BBC Three's Comedy Feeds aim to "develop the next generation of British on- and off-screen comedy talent". Previous pilots from the scheme to have gone on to become full series include Josh, Flat TV and People Just Do Nothing.
Shane Allen, Head of Comedy at the BBC, says: "BBC Three's Comedy Feeds have kick-started so many careers for UK comedy talent on and off screen. This year's selection, during such a celebratory year for comedy on the BBC with the forthcoming Sitcom Season, shows how vibrant and diverse BBC comedy is and how BBC Three is the place to nurture grass roots talent."
Damian Kavanagh from BBC Three adds: "BBC Three's place as the home of the best new British comedy talent continues with these Comedy Feeds. I expect great things."
Share this page