Dave TALKS
Channel Dave launches online spoof lecture series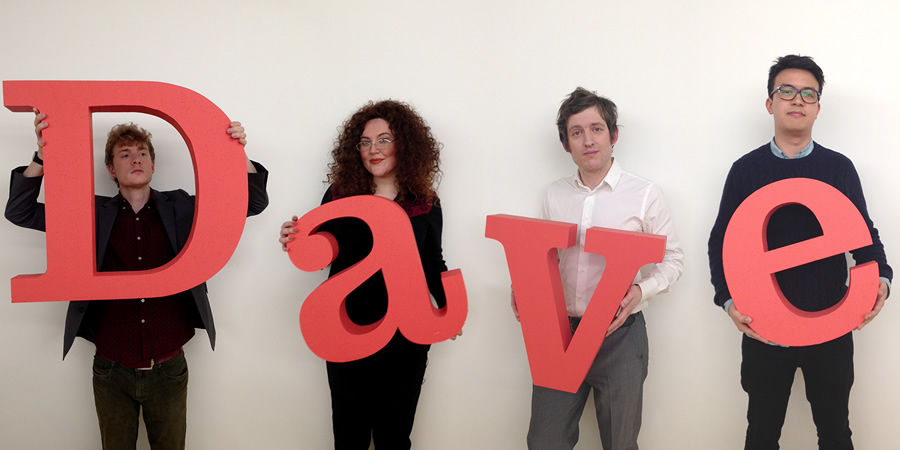 TV network UKTV has launched Dave TALKS, an online series spoofing educational lectures.
Channel Dave has signed up comedians Phil Wang, Elis James, Nick Helm, Katy Wix, John Kearns, James Acaster, Emma Sidi and Adam Riches to each present a spoof lecture on a subject of their choosing under the tagline "Ideas No One Needs".
All eight episodes have been released online today, with topics including "People Are Not A Fruit", "Unlocking The Power of Emojis" and "Shark Whispering". Some of the comedians appear as themselves, whilst others appear as characters. For example, Elis James plays businessman Tony Deveraux who boasts he was "the first person in Tredegar to own an email address", and Katy Wix is Summer Girlfriend, an expert who reveals in intricate detail to the audience the key nine steps involved in how to successfully turn around in a circle.
Here is the first episode, starring Phil Wang as Emoji 'expert' Will Phang:
Dave TALKS was devised as a collaborative project between members from several different departments at UKTV, and funded by the company's Innovation Pot.
UKTV commissioner Tanya Qureshi explains: "We are always looking for new ways to produce innovative, original content at UKTV and to work with new talent. Dave TALKS has helped us to achieve both of these things and is a testament to how invested we are in developing and nurturing relationships with creative comedy minds."
Executive Producer Dave Barnsby, speaking about UKTV's digital ambitions, says: "Last year heralded a change for UKTV's YouTube strategy when we integrated our ten individual YouTube channels into one centralised offering. Since then we've been steadily building subscriber numbers and views with a diverse range of content from across the network. Dave TALKS marks the next step in our YouTube evolution, providing more original and exclusive shortform content for our viewers to enjoy and complementing our longform programmes available for free on our video on demand service, UKTV Play."
Click here to see all 8 episodes of Dave TALKS
Share this page