BBC Comedy Feeds 2015 revealed
BBC Comedy Feeds 2015 revealed
---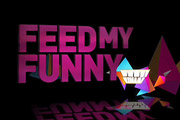 The BBC has revealed the six comedies that will form its fourth Comedy Feeds offering.
The Comedy Feeds initiative sees a number of one-off and pilot programmes available to watch on BBC iPlayer before being broadcast on BBC Three later in the year.
Now in its fourth year, the project aims to showcase and train emerging comedy talent, and pilot potential TV series.
The BBC explains: "The Comedy Feeds are part of an on-going BBC Comedy, BBC Three and BBC Academy initiative to develop the next generation of comedy talent, both on- and off-screen. A number of previous pilots have gone on to secure commissions for series including Fried, People Just Do Nothing, Josh and Impractical Jokers."
BBC Comedy commissioner Shane Allen says: "Comedy Feeds are a crucial and dedicated way for the BBC to find and support the next wave of British comedy talent both on- and off-screen. The range and quality is incredibly impressive and we wish all of the talent involved rich and long careers."
The six comedies will be launched on BBC iPlayer later this year. They are:
---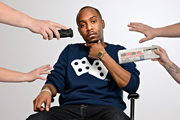 SunnyD
A "provocative comedy for the 21st century" from award-nominated stand-up Dane Baptiste.
Trapped in a mundane 9-5 job and still living at home with his moody twin and unsympathetic parents, Dane dreams of escape - but will he ever make that happen? SunnyD also stars Don Warrington, John Thomson and Gbemi Ikumelo.
---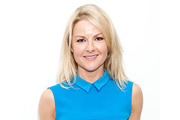 Radges
Sitcom pilot featuring Miranda and The Job Lot star Sarah Hadland alongside a host of young acting talent. It has been written by stand-up Fern Brady.
Radges is set in a Scottish pupil referral unit for kids with behavioural and psychological problems. Arrogant self-serving Mab, nervous wallflower Lauren, and perpetually optimistic Kieran try to navigate their way through small town Scotland, where it's clear they're not the only ones with issues.
---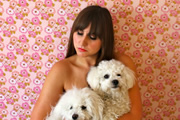 People Time
A character comedy sketch show written by and starring the new wave of Britain's comedy writer/performers.
The programme features Jamie Demetriou, Natasia Demetriou, Liam Williams, Claudia O'Doherty, Ellie White, Alastair Roberts and Daran Johnson.
---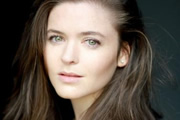 Fishbowl
Sitcom pilot about a girl who drops out of university and goes back to stay with her weird family. Featuring suffocating parental love, unwanted childhood admirers, overbearing neighbours and the utter impossibility of escape.
Fishbowl, written by Andrew Mettam, stars Katherine Rose Morley, Mark Benton, Sally Lindsay, Felicity Montagu and Michael Smiley.
---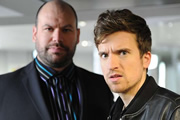 Dead Air
Sitcom pilot about a radio DJ who fails to get the coveted breakfast slot. The show features Radio 1 presenter Greg James in his sitcom acting debut.
Jake Cross is unexpectedly given an opportunity to inherit the coveted breakfast slot when the previous presenter dies. Should he sell out now he has a shot at the big time, or should he try to maintain his integrity and small but loyal fanbase?
The pilot has been written by Greg James, Shaun Pye and Mark Chappell.
---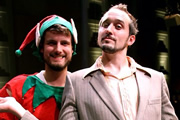 Funz And Gamez
TV pilot based on the Foster's Edinburgh Comedy Panel Prize-winning live show format developed by Phil Ellis.
Featuring Ellis, Mick Ferry, James Meehan and Will Duggan, Funz And Gamez is a game show for kids which will "delight both children and (on a rather different level) adults alike".
---
Share this page