BBC announces iPlayer Valentine's comedies
BBC announces iPlayer Valentine's comedies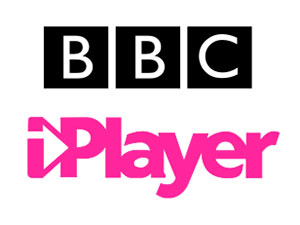 The BBC has revealed a brand new set of iPlayer comedy shorts to debut next month.
Launching on Friday 13th February, the nine Funny Valentines comedies include contributions from a range of top-name comedy talent.
Those involved include Bill Bailey, Sara Pascoe, and Still Open All Hours and Last Of The Summer Wine writer Roy Clarke.
Clarke will be reunited by Russ Abbot in his comedy short, Last Chance. Abbot starred in the long-running Last Of The Summer Wine's final series as Luther 'Hobbo' Hobdyke.
Funny Valentines will also include a follow-up to 2014's Matt Berry: Lone Wolf, a hit wildlife documentary spoof written by Bob Mortimer, which can still be watched on iPlayer
The corporation says: "Each comedian has each created a short Funny Valentine to bring their unique take on the international day of love."
---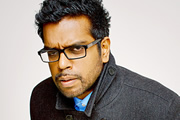 A Tale Of 2 Roms
First dates don't come with user instructions and it's hard to know how best to conduct one's self in the hunt for love. Luckily for Romesh Ranganathan in A Tale Of 2 Roms his alter ego is around and on hand to tear apart his seduction techniques and offer some dubious advice. Also starring Aisling Bea. Executive Producers: Lisa Clark and Bob Mortimer for Pett Television.
---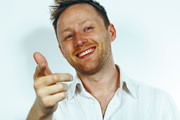 A Wee Video For The Lassies
Brian Limond, AKA Limmy, creates a brand-new character in A Wee Video For The Lassies. Limmy plays a nervous romantic filming his clip for a dating website. He's single, looking for love and eager to open up and tell you a bit about himself. He's got a twinkle in his eye, a good sense of humour and a grisly, violent backstory. Made by The Comedy Unit and Executive Produced by Rab Christie.
---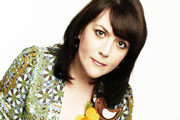 Dear Jean-Pierre
Dear Jean-Pierre is the story of a relationship in decline as Katy Wix decides to put pen to paper to tell the glamorous Frenchman who stole her heart that it's over. This unconventional love story begins with a romantic meeting, but it's not long before the cracks start to appear and, through a series of flashbacks, we see exactly where things went wrong. Executive Produced by Gill Isles for Baby Cow.
---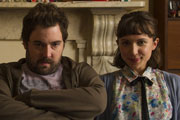 Elephant
Written by and starring Nick Helm (Uncle) and Esther Smith (Uncle, Cuckoo), Elephant sees two best friends while away a skint afternoon together walking around the backstreets of Brighton, trying to avoid what's staring them both in the face. Why would they let the fact that they've fallen in love get in the way of them talking nonsense to each other? And what's so wrong with settling for second best if it avoids an awkward conversation? Executive Producer: Neil Webster. A Happy Tramp production.
---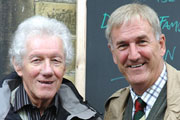 Last Chance
In Last Chance by Roy Clarke, Russ Abbot plays Morris Roebuck, a man whose wife has left him and he's had enough. He's recording his ex-wife one final message as a goodbye and he ruminates on their life, God and Isobel from over the road who has been a 'big comfort' to him. Guest starring Felicity Montagu. The Executive Producer is Gareth Edwards for BBC Comedy Productions.
---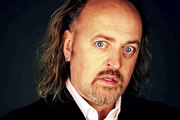 Love Song
Bill Bailey re-imagines one of his most popular songs in this spoof music video poking fun at the earnestness of romantic rock. In Love Song, a solitary, obsessive loner's life is turned upside down by a beautiful, mysterious woman, played by Emma Thompson. She opens his eyes to a whole new world and for a brief moment, he is in paradise. Executive Producer: Kris Bailey. Made by Glassbox Productions.
---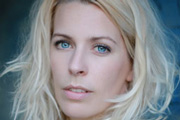 Music Lovers
In Music Lovers, established Norwegian band Monozygotic is launching a new album, Funny Valentines, in the UK. This promo features extracts from their music videos and interviews with the band members. As the promo unfolds, we realise that all the band members have been romantically involved with each other and these experiences have influenced their sometimes rather bizarre song lyrics. Starring Sara Pascoe. Produced by Clelia Mountford and executive produced by Sharon Horgan. Made by Merman Films.
---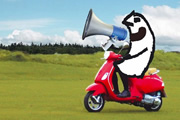 The Lady And The Fly
Modern Toss presents The Lady And The Fly: an emotionally charged and lavish six-minute animation with the epic sweep of a classic romantic melodrama. In this groundbreaking tale of inter-species heartbreak, a lovestruck fly falls for the woman of his dreams, only to find himself bound in a web of his own deluded nightmare. Voiced by Mackenzie Crook and Paul Kaye, this Valentine's Day treat will lift you up where you belong, on the wings of a soaring fly. Written by Jon Link & Mick Bunnage. Produced by Jane Harrison.
---
Wild Love
Wild Love is the sequel to Matt Berry's maverick wildlife 'documentary' Lone Wolf. Berry voices spectacular wildlife photography and explores some of the world's most exotic and extraordinary beasts and the courtships and mating rituals they endure, in their pursuit of sex. Executive Produced by Lisa Clark and Bob Mortimer. Produced by Pett Television.
Share this page