Sanjeev Bhaskar stars in new animated pilot Rajesh Finesse
Sanjeev Bhaskar stars in new animated pilot Rajesh Finesse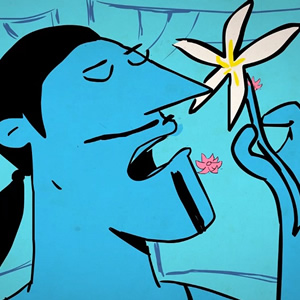 Sanjeev Bhaskar has provided his voice to Rajesh Finesse, a new animated sitcom pilot.
Written and animated by The Spin Kicks Bros, Rajesh Finesse explores the misadventures of its eponymous Anglo-Indian 'aristo cad' and his easily corrupted English manservant.
The producers describe the pilot as "a quintessentially British story told through the eyes of its very anarchic and unconventional lead character."
They add: "Rajesh Finesse is both traditional and totally subversive. Expect to see the world of the Raj as you have never seen it before, having its deceptions and vanities shred to pieces by its protagonist."
Rajesh Finesse is one of three animations by The Spin Kick Bros which is being developed by new production company Wildseed Studios. The company says it "couldn't resist" the comedy's "utterly modern and irreverent attitude."
The Spin Kick Bros are Tom Gran and Martin Woolley (pictured with Bhaskar). They describe their work as "an outlet for our many projects, ideas and tall tales that would otherwise be left upon old hard drives and festering scraps of paper.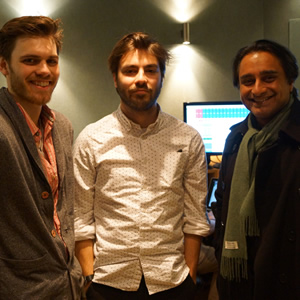 "We love coming up with exciting characters, engaging stories and richly developed worlds."
Last year they received funding to make Writers' Block, a short film about a prison for bad writers, and more recently they wrote and directed Ace Discovery, an adult comedy sci-fi pilot for Cartoon Hangover.
Wildseed Studios, founded by experienced TV executives Miles Bullough and Jesse Cleverly, is investing in multiple new comedy projects, with an aim of releasing a new show on their YouTube channel every month. The company is asking creators to submit their original ideas via wildseedstudios.com
Sanjeev Bhaskar recently reunited with Kulvinder Ghir, Meera Syal and Nina Wadia to film a new one-off episode of the hit sketch show Goodness Gracious Me. The special will be broadcast this Bank Holiday Monday, 26th May.
You can watch the pilot episode of Rajesh Finesse below:
Share this page