Comedy Central UK to launch new comedy website
Comedy Central UK to launch new comedy website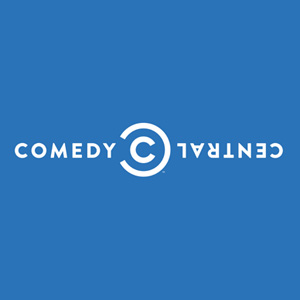 The TV channel Comedy Central has revealed it plans to launch a new comedy-based website.
It has hired Sam Delaney, the former editor of Heat magazine, to oversee the project. The Guardian reports the aim is to create a British rival to Will Ferrell's comedy website Funny Or Die.
Delaney is tasked with commissioning original comedy content, including "a variety of funny videos, lists, quizzes and articles featuring big name celebs".
The TV network already has a website featuring information on its TV shows as well as offbeat news articles and interviews with stand-up comedians, however this new project will be a separate online destination with its own distinct branding.
The website - the name of which will be announced at a later date - will also be used as a vehicle to cross-promote the network's TV broadcasts, and will feature clips from the UK and US shows the channel broadcasts.
Comedy Central's Jill Offman says: "Having worked on youth brands such as Heat, Sam is exactly the sort of person I want on board to help deliver our digital vision. His expertise in engaging with 16 to 34 [year-olds] will be instrumental in helping us create a digital offering that our young audience will really love and want to actively participate in."
Delaney himself comments: "Comedy Central has always been the home of TV LOLs and I'm very excited about making it the home of internet LOLs as well. We'll be providing a platform for comedy fans to watch, enjoy and share all types of funny stuff, ranging from viewer videos to material from well-known writers, performers and filmmakers. Plus, we'll be roping in some random celebs to make fools of themselves for our audience too."
Britain has, in the past, had little success in setting up comedy-related video websites. The UK version of Funny Or Die, which was backed by Matt Lucas and David Walliams, closed in 2010. Other video-based comedy websites set up in the mid-2000s, including John Lloyd's ComedyBox, also closed after a couple of years.
Bad Teeth, a British comedy YouTube channel supported by Hat Trick Productions, now looks to have finished too. The channel hasn't posted any new updates in two months.
At the time of writing, the UK's most visited comedy-related website is The Poke, with over 3 million unique users globally a month logging on for its viral content. Meanwhile British Comedy Guide is the country's most visited comedy-related reference website, with well over 1/2 million unique visitors a month.
Share this page