Digital comedy station FUBAR Radio launches
Digital comedy station FUBAR Radio launches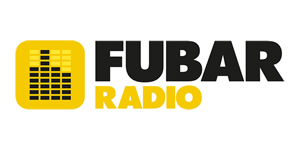 FUBAR Radio, a new digital streaming 'radio' network with a focus on comedy, has launched.
The company is selling itself on the fact that it is outside the control of the regulators. The creators explain: "Cutting-edge FUBAR will create and broadcast provocative, entertaining, no-holds-barred chat, comedy and content that could never be heard anywhere else on UK radio, alongside uncensored music that is never play-listed or rotated."
A number of comedians have been signed up to host shows on the network, including podcast star Richard Herring, TV presenter Mark Dolan, character act Barry From Watford, and stand-ups including Ellie Taylor, Carl Donnelly and Jarred Christmas. The network says it is aiming for its shows to consist of 75% talk and 25% music, with the key target audience being 18-35 year-olds.
Currently, its only channel is FUBAR Live, described as offering "an irreverent blend of talk, comedy and music" and promises to offer "regular daily and weekly shows from some of the most outrageously funny talent in the UK, giving both established and up-and-coming comedians and presenters a unique platform to showcase their skills. Just like TV, presenters may do a series of shows for six weeks or more, as well as one-off programmes."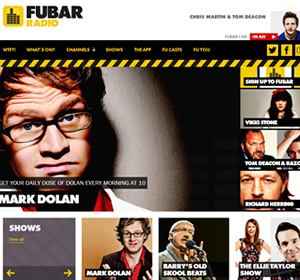 Richard Herring says: "I am delighted to have my own show on FUBAR. It's thrilling to have no restrictions (within the limits of the law) to what we say and do. It's totally uncensored. What a relief to be treated like an adult. I might say 'Willies'. Can't wait!"
FUBAR has initially launched via its website platform, plus an iOS app available via the Apple App Store. An Android app will follow shortly. The station has a subscription model with pricing set at £2.99 a month. A free 7 day trial is currently being offered to everyone.
Listeners are able to interact directly with the shows via the app - this includes the ability to send audio directly to the studio, vote in polls and send virtual 'claps' and 'slaps'.
The network has a second channel planned called FUBAR Funny, which will be available for an additional £1.99 a month. Launching at a later date, this will offer listeners "uncensored comedy from a wealth of archive material".
FUBAR Radio CEO Duncan Smith says: "We're very confident that the launch of FUBAR Radio will be a real radio revolution for comedy fans, giving listeners a unique opportunity to hear and engage with our presenters in a way they couldn't anywhere else. We hope everyone enjoys the shows and interacting with the studio."
To find out more about FUBAR Radio visit fubarradio.com
Below are details on the inital line-up of shows. The billings have been written by FUBAR.
---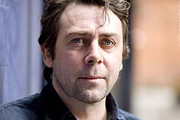 Sean Hughes
Friday 28th February update: Sean Hughes will present a show on Sundays. He says "I can't wait to get started on my new Sunday show on Fubar. I'll be having a laugh with fellow comics, interviewing top notch guests, hosting live sessions from great musicians, and learning about philosophy. It'll be good tunes and no bullshit - the perfect accompaniment to your Sunday afternoon."
---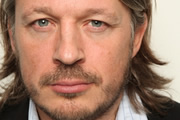 Richard Herring
Master of British comedy, Richard Herring unleashes his ribald humour, completely uncensored and unedited for the very first time on radio. Joining him will be offbeat comedy co-host Lou Sanders, hailed by Time Out as 'destined for greatness'.
---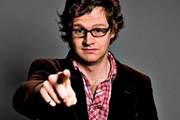 Mark Dolan
Host of Channel 4's iconic Balls Of Steel and globetrotting oddball documentaries, Mark Dolan brings his sharp wit and withering stare to the business of the news, in his daily show for Fubar. Daring to go where other topical programmes fear to tread, Mark will be saying the unsayable and interviewing the uninterviewable, including some of the most controversial figures from the worlds of politics and religion. He'll also be bringing you bizarre news you'd not normally hear, from around the world - such as North Korean News, as well the Best of the Daily Mail Comments Page.
---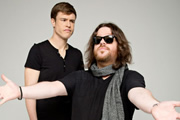 Peacock & Gamble
Acclaimed chart-topping podcast comedy kings Peacock & Gamble plough their own unique radio furrow, live each week on Fubar. They'll be talking to big name guests from the world of comedy, and tackling the big subjects: goldfish, movie gaffes and death.
---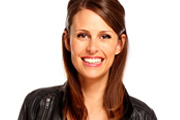 Ellie Taylor
Wherever there's an Essex twang, there's hot gossip! So join the sparkling presenter of BBC Three's Snog, Marry, Avoid and team captain of ITV2's Fake Reaction - Basildon-born Ellie Taylor - as she takes an irreverent peek behind the celebrity curtain with her own show on Fubar. Together with comedian co-host Simon Feilder, she'll be rummaging through some dirty VIP laundry, uncovering her audience's spurious celebrity encounters, and playing the already classic radio quiz 'Kanye or Kan-nay?'.
---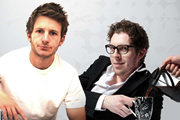 Carl Donnelly & Chris Martin
Comedy life-partners Carl Donnelly and Chris Martin bring joy to listeners every week on Fubar with a mix of laddish banter and top comedy guests. Carl and Chris will be inappropriately dishing out their Dubious Advice for men's problems, and show-casing Chris's complete lack of current affairs knowledge.
---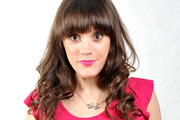 The Friday Night Show with Vikki Stone
Vikki Stone gets to down to the nitty-gritty with uncensored risqué comedy and celebrity interviews. Vikki reaches the parts other presenters cannot reach to reveal the personal, intimate and downright filthy. With her weekly ultimate 'sex tunes' feature guaranteed to make Mumsnet blush, meet your new favourite Friday night guilty pleasure.
---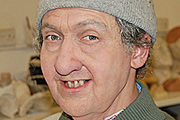 Barry from Watford
Potty-mouthed octogenarian and "friend to the stars", Barry from Watford (Alex Lowe), is out of the infirmary. Now, with the aid of his young care assistant Sarah, and armed with his free bus pass and a record collection loud enough to burst every colostomy bag within a 10 mile radius, expect Barry's Old Skool Beats to drop everything from Norwegian death metal and dirty R&B, to tips on which charity shops carry the most banging fashion looks for the youth of today (all under the price of a packet of Werther's Originals).
---
Jarred Christmas
8 Out Of 10 Cats and Never Mind The Buzzcocks panellist and larger than life Kiwi funnyman Jarred Christmas brings hilarity, hip-hop and infectious enthusiasm to the airwaves of Great Britain. Jarred is the boy that hasn't grow up - he just happens to wear men's size tracksuit tops and box-fresh trainers. And we'll be hearing an awful lot about trainers. Hear Jarred indulge his fanboy obsessions in 'Geek of the Week' and get schooled in the ways of hip-hop. He'll also be interviewing Guinness World Record holders - and Jarred might try to break a few himself.
---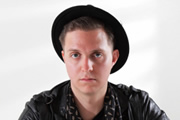 Joey Page
Well-groomed comedian and ladies' man, Joey Page's whimsical new show bring his Mighty Boosh-style surreal flights of fancy, technicoloured imagery and wonderful views on life to Fubar Radio.
---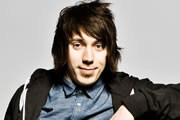 Kicking Off With Neil 'Razor' Ruddock & Tom Deacon
Every weekend comedian Tom Deacon and football's legendary "hard man" Razor Ruddock give fans a passionate platform to air their uncensored sporting views, without fear of a red card. Passionate, insightful and completely unedited, this is a hilarious football show like no other.
---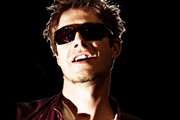 Ashley Hames
It's sex, drugs and rock'n'roll with the grittiest radio show on the UK. Once described as 'Louis Theroux on acid', the Sin Cities presenter will be talking to gangsters, gamblers and girls in his no-holds barred late-night talk show. If you've been to a fetish club, a sex party, or a late night drinking den, chances are you've probably met him.
---
FUBAR Radio can be found on fubarradio.com, Facebook and Twitter
Neither of the network's channels will actually be broadcast or available on the radio, but only through the network's exclusive apps.
Share this page