iPlayer debut for BBC Three comedies
iPlayer debut for BBC Three comedies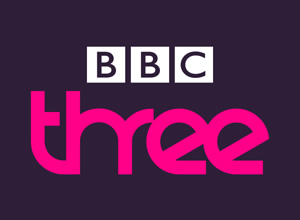 BBC Three has today announced that all of its scripted comedies will now launch on iPlayer before being seen on television.
The news means that all sketch shows, sitcoms, comedy dramas and similar comedy formats that works from a pre-written script (rather than formats that play largely on ad-libbing, so not panel shows), will be available to watch through the BBC's on-demand service seven days before they first appear on television.
The corporation explains: "With BBC iPlayer now available on over 650 devices and platforms, this gives viewers even more chance to catch their favourite programme whenever and wherever they want to - at home, at work, or on the go."
The change will begin from the end of August, with the second series of Jack Whitehall's sitcom, Bad Education, the first to be available under the new initiative.
It follows the apparent success of the channel's strand of comedy pilots, Comedy Feeds, which have been made available on iPlayer long before being shown on TV. Launched at the start of July 2012 as Feed My Funny, that year's batch of programmes were all available immediately on iPlayer, with television broadcasts commencing from the end of August - and one episode still not transmitted at the time of writing.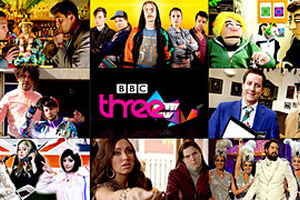 This year's batch of pilots, now retitled Comedy Feeds, were launched at the beginning of July and BCG understands are scheduled for broadcast on TV in the autumn.
Separately, in February the BBC announced plans to trial some 40 hours of programming on iPlayer before being seen on television. One of the shows confirmed to be taking part in this trial is Car Share, a brand new BBC One sitcom starring Peter Kay. The series is expected to begin this Autumn.
Zai Bennett, Controller of BBC Three, said today: "BBC Three audiences are digitally savvy, and view our programmes in a number of different ways online and on the go. We've already been experimenting with online content, starting with the hugely popular Comedy Feeds, now in their second season and with a third in the pipeline. Premiering our scripted comedies on BBC iPlayer is an obvious and exciting step forward for BBC Three, and yet another innovative way to give our viewers more choice in the ways they can enjoy our programmes."
Victoria Jaye, Head of BBC TV Content Online and IPTV, says: "We want to use BBC iPlayer to maximise audiences' discovery of BBC programmes and increase the time they spend with the BBC.
"Forty-two per cent of viewers who to come to BBC iPlayer today do so without anything specific in mind to watch, and over a third are happy to try new and different content. This presents a fantastic opportunity to use BBC iPlayer as a complementary platform to schedule broadcast programmes in new ways, and innovate with content that showcases fresh UK talent.
"We're incredibly excited to see how audiences respond to premiering BBC Three scripted comedies on BBC iPlayer, and to our separate trial to premiere a small number of programmes from other BBC channels."
Below is the trailer for some of the BBC's forthcoming comedies:
Share this page