BBC Three orders eight new online pilots
BBC Three orders eight new online pilots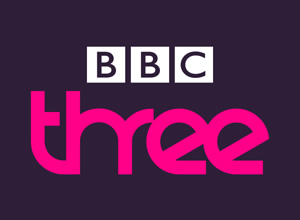 BBC Three has today announced the order of eight new comedy pilots aiming to "showcase a new wave of up-and-coming comedy talent". They will be available on iPlayer.
The programmes will be published under the 'Comedy Feeds' strand, following on from Feed My Funny in 2012. The initiative, which launched last summer, aims to trial potential BBC Three comedies online and commission the most popular.
A full series of Impractical Jokers has already made it to television, and it was confirmed today that mockumentary People Just Do Nothing will now also go to series.
This year's pilots will feature comedy talent including Totally Tom, Kerry Howard, Cariad Lloyd and Nick Helm.
BBC Three controller Zai Bennett explains: "To ensure we keep finding the hits of the future, we are soon showcasing our latest batch of 8 Comedy Feed pilots on BBC iPlayer."
The BBC's Controller of Comedy Commissioning, Shane Allen adds: "This wide range of shows and new talents cement BBC Three's place as the key channel for emerging comedy stars. Nick Helm is the most exciting writer/performer I've seen in years and the Comedy Feeds show serious commitment to finding the next best voices and faces of British comedy."
The eight pilots are as follows:
---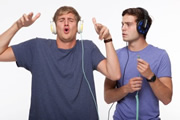 Bamboo
Bamboo is a sitcom pilot about two 'posh idiots' who try to set up their own nightclub.
Written by Harry Williams and Jack Williams, who recently worked on animated series Full English, the show stars double-act Totally Tom, aka Tom Palmer and Tom Stourton.
The show is produced by Roughcut Television, the company behind BBC Three's Cuckoo and Sky1's Trollied.
---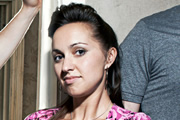 Kerry
Kerry is a multi-character sketch show written by and starring Kerry Howard. BBC Three viewers will recognise Howard as Laura in Him & Her, which has also just been recommissioned. Her previous roles include BBC One's Reggie Perrin.
The programme is overseen by Peep Show company Objective Productions.
Writing on Twitter last month, Howard said: "Finished my pilot of The Kerry Howard Show and it was amazing. Cast, crew, objective production excel themselves. Fingers crossed! X".
---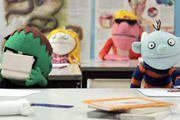 Fuzzbox
Fuzzbox will be a puppet show featuring the voices of real young people.
No other details have yet been announced, but it will be produced by My Pockets, who have previously worked on short films like Doing It (pictured), an amusing educational show about teenage sex and relationships.
---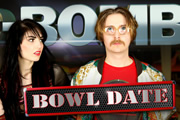 C Bomb
C Bomb is a comedy about the godfather of the South Yorkshire dubstep scene. Since Rektal Dysfunction he's been living on former glories. All that is set to change.
The show is based around the character created by YouTube star Rob Madin, who is also known as Brett Domino. It has been written by Madin alongside Hebburn scribe Jason Cook and Daniel Peak. It is being produced in-house at the BBC.
---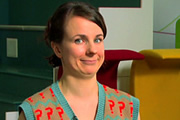 The Cariad Show
The Cariad Show is a multi-character sketch show from comedian, writer and improviser Cariad Lloyd. Filmed in front of a live audience, the pilot features characters including parkour expert and rapper Jacque Le Cock, and Andrew, the child genius.
Lloyd's previous credits include Radio 4 Extra's Newsjack, CBBC's Fit and Dawson Bros. Funtime, a sketch show pilot from last year's Feed My Funny commissions. She has also created previous sketches for BBC online, including Learn With Andrew.
The Cariad Show is being produced in-house at the BBC.
---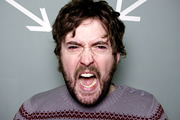 Nick Helm's Heavy Entertainment
Nick Helm's Heavy Entertainment is being dubbed as 'a raucous studio-based comedy show'. This pilot is also being made in-house by the BBC.
An act that mixes stand-up and music, Nick Helm has previously appeared in shows including Live At The Electric and Channel 4's Comedy Blaps videos. BBC Three has also today announced the commission of Uncle, a sitcom starring Helm.
---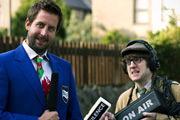 The Committee
The Committee is a sitcom pilot starring Welsh comics Elis James and Chris Corcoran. Produced by Tiger Aspect, the comedy follows the action at the committee meeting of a Welsh social club.
The characters for this pilot are already well established, with James and Corcoran having performed them at live shows, and in BBC Radio Wales sitcom Social Club FM, which is currently on air with a second series.
---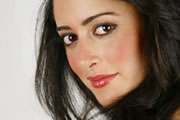 Going Native
Going Native is a mockumentary starring up-and-coming comic actress Mona Yusefi, who is currently best known for creating the character of Middle Eastern business woman Tallah Khosravian.
In this pilot Yusefi will play three different foreign women who have recently moved to the UK to start a new life - a Russian gold digger, a Japanese internet sensation and Khosravian, the Middle Eastern entrepreneur.
Going Native will be produced by Hat Trick.
Share this page