Nathan Quinn-O'Rawe talks about playing the lead role of Mick in My Left Nut...
What is My Left Nut about?
It's based on a true story about a 15 year old boy, Mick, who notices a lump on one of his testicles. At a very young age, his father passed away, which had a huge impact on him of course. He tries to navigate this loss throughout his teenage years and now on top of that he has to deal with this new health issue. He loves and appreciates his mum and siblings; however he doesn't want to burden them, his mother especially. He also can't tell his friends for fear of word spreading around his school. He's in a bit of a dilemma to say the least.
It's a brilliant script - it's so relatable because it can happen to anyone. It's comedy and drama in one, with themes sewn throughout: grief from losing his dad, friendship and family (his relationship with his mum opposite his relationship with his friends), love, adolescence, bullying. There's also the theme of responsibility - Mick is a lot more mature than he should be at that age. He's now the man of the house and he feels it's his responsibility to take on that role.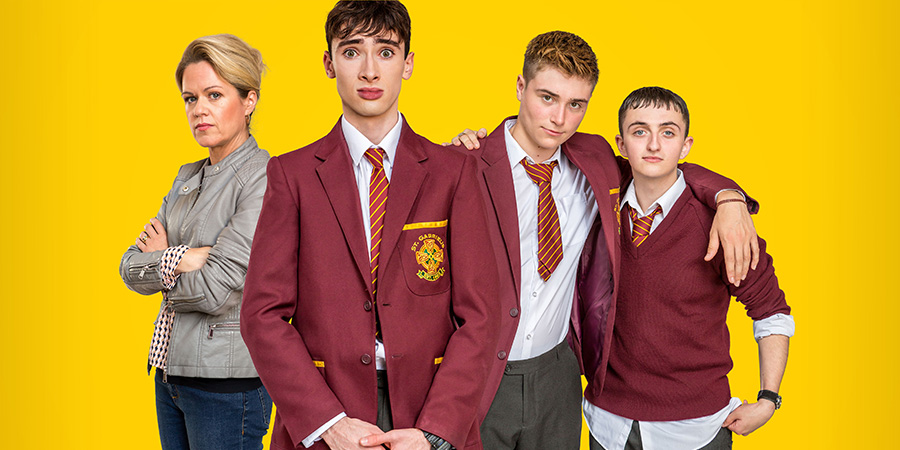 Tell us about Mick - how does he develop across the series?
He's just like any other teenager - self conscious, easily embarrassed, wanting to fit in with his peers. There's a disconnect with his mates Tommy and Conor as they can be more carefree. Mick on the other hand is naturally more emotionally aware and tuned in to how others are feeling, particularly when it comes to his mum. He is still grieving for his father which magnifies his fears about the prospect of his own death. He just wants to be normal like his mates, but this thing is getting him down and taking most of his energy.
He also has a love interest - Rachael. His time spent with Rachael helps him escape from his constant worry, and it is this relationship that becomes crucial in giving him the courage to open up about his problem. Until that point, Mick was afraid of what people would say or what the consequences might be - young people today could relate to this.
What is his relationship like with his mother Patricia?
It's complicated - sort of twofold. He loves and appreciates her and is sensitive to the fact that she has had to raise her children on her own. On the other hand, he struggles that he doesn't have his father figure. In some scenes, Mick will come out with these frustrated outbursts which I think outside of hiding his own health concern, are an indication of his pent-up grief and love for his mum. For much of the time, he's trying to work with her. They love each other deeply and this is very evident. The death of his father had such an impact on their lives, he doesn't want to worry her, but he's terrified himself.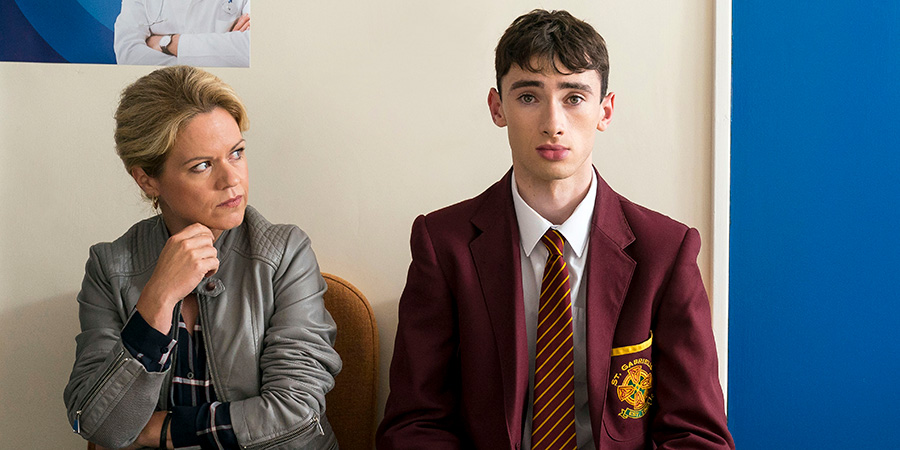 What was it like, emulating writer Michael Patrick's very personal story?
We organised a chat before we started filming, an opportunity for me to find out more about him and his story. He talked to me about what actually happened, a bit about his relationship with his mum and his friends and what it was like growing up without his dad. He told me that this wasn't to be an emulation of the stage play. TV and theatre are two different things - that's a difference in itself, but it was important that I approached the character in my own way. Meeting the real Mick was a privilege and I was grateful to have been given the opportunity to be a part of his story.
What issues are raised throughout the series?
The premise of the story is centred on men's health and the importance of not only being able to detect a potential health issue but also to talk about it. It's a very relatable story that tells of the difficulty young boys especially face when confronted with a potentially life-changing experience - a very sensitive issue that anyone watching can empathise with.
What advice would you give to young boys watching the series who are going through a similar experience?
If you happen to find something that worries you, don't keep it to yourself, and remember to take comfort in the fact that this could happen to anyone - it's normal! In real life, it took Mick three years to open up to someone.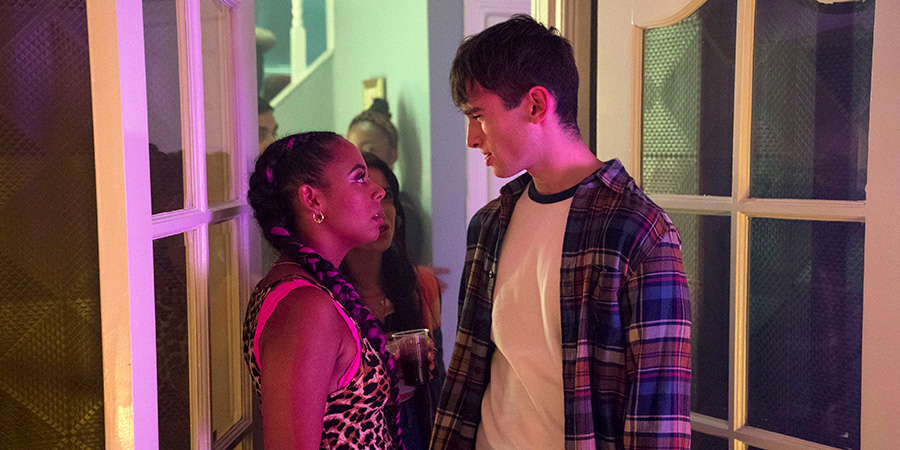 Describe your experience filming in a location where you grew up?
It was great! I had worked on a couple of short films as an AD [assistant director] in the past so it was nice to be on the other side of the camera as an actor. It was really special filming in Belfast for my first big role. I met so many people in those three short weeks of filming - although it felt a lot longer when we were doing it! We all quickly became a close-knit team, it was really nice. It was like we were in our own world.
Who did you first tell when you received the positive casting news?
My mum was with me when I got the news, but I was quick to spread the word around the family and my friends!
Tell us a bit about your co-stars and what it's been like working with them?
I met everyone for the first time at the read-through and although very nervous going in, we all put each other straight at ease. It was nice to begin to see how each relationship between the characters would play out.
Meeting Sinéad Keenan, who plays my mum, was extra special. I was so impressed and privileged to be working with such an experienced actor. There were many opportunities, with credit to the script, to get deep into the emotional relationship between a mother and son and this all felt very real - it was a nice contrast to the more light-hearted banter between Mick and his friends. I enjoyed many one-to-one conversations with Sinéad and learned so much.
As for the rest of the cast, I have made many close friends and we still keep in regular contact. It all happened so naturally, we bonded immediately and couldn't wait to start filming. We're all around the same age and we're really just starting out in our acting careers so this was obviously a very exciting time for us all.
You recently finished school, what are your plans for the future?
I have taken the year out. After finishing my A Levels I thought it best to take a break and postpone university to dedicate more time to focusing on my aspirations as an actor and hopefully gain a little life experience along the way.
What should audiences expect from the series?
I hope audiences can enjoy and appreciate the comedy in this story as well as its sentiment. It's telling a fragile story and one that will be very personal to a lot of people. Men and boys tend to play down health issues and have the typical trait of not opening up about things. Maybe this could help normalise the conversation.