We chat to Dúaa Karim, who plays Aks in Man Like Mobeen.
Hi Dùaa. How's life?
It has been a very good year for me. I won my first award for Best Newcomer at the Asian Media Awards and I was nominated for the RTS Awards - it's been really amazing so far.
Man Like Mobeen is your first lead acting role. What a great project to start with?
Yeah. Man Like Mobeen was such a good project to start with, as I learnt so much, such as improvising - and it also helped me gain more confidence.
What have you learnt in the process of filming the show?
I've learnt that acting is so much fun. This is definitely what I want to do as my future career.
Series 2 is now here. What can we expect from the new episodes?
It's going to be bigger and better, you will have to wait and see!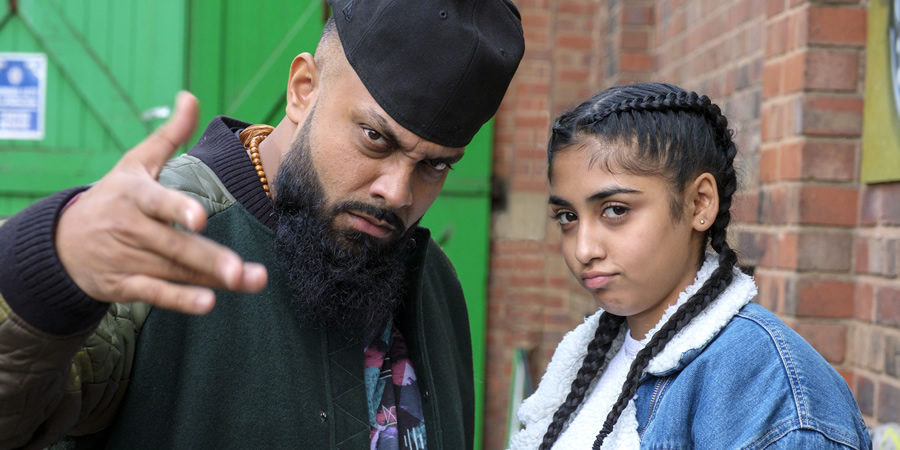 Looking on your Instagram, it appears you and the rest of the cast got on really well during the filming?
Me and the cast get on really well, we have all become so close. We are like one big family.
Do you watch much other comedy?
Obviously, my favourite comedians are Guz, Tez and Tolu but I do like watching Chunkz & Yung Filly, and Pete Davidson.
Presumably you're looking for more shows to appear in now? It's often said there's limited roles available for young Asian actors...
We haven't seen many Asian actors on TV in the past - however, nowadays more and more Asian actors are starting to appear on shows; this is great and shows a nice diversity.
Presumably you'd be up for appearing in a third series of Man Like Mobeen?
If there is going to be a third series then, Yeahhh!!