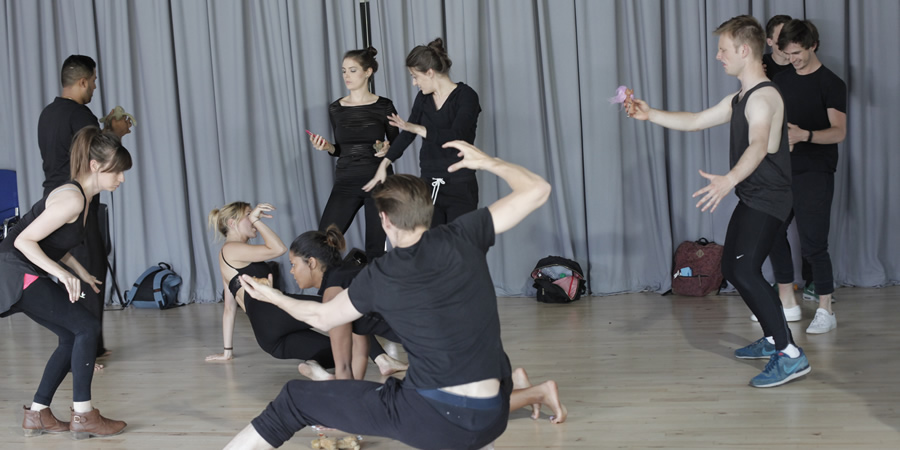 Genre

Sitcom

Published

Platform

Episodes

1 Pilot

Starring

Tilly Blackwood, Jemma Redgrave, Ed Hughes, Liam Neeson, Adam Bowler, Sautik Chanilal, Joshua Elliott, Paddy Fleming and others

Writers

Director

Producer
Life In Black is a glimpse into the humble beginnings of actors and the miserable ends of their teachers.
When a documentary film crew arrives at a newly established drama school, STRADA, it catches the young students haplessly stumbling at every hurdle, spurred on by their distant dream of being stars.
Where would Judi Dench or Helen Mirren be if they hadn't found their fame and success? Well that's Harriet (47-55), a middle-aged, washed up actress who has set up a new drama school - S.T.R.A.D.A - more as a vanity project than a desire to educate. This is a brand new venture after 'doing it all' in the industry and she is keen to prove that she still has something special to donate to the world of theatre.
The students enter the school bright eyed and bushy tailed from all corners of the UK and are forced to confront the grim reality of not only training to become actors, but also studying at S.T.R.A.D.A. Several of them are also thrown into halls with other students from a 'normal university' - creating conflict in itself as they don't take to kindly to loud, obnoxious actors filling their corridors.
From Oliver (23), who insists on being called "Olivier" and writes his own Shakespeare soliloquies, to Daniel (20), who in a fit of hysterical confusion strips naked in an animal-studies workshop, the student population struggle on their path through drama school, spurred on by their distant dreams of becoming stars.
This project was made but it has never been broadcast or released.
Production company

Laugh track

None
Website links