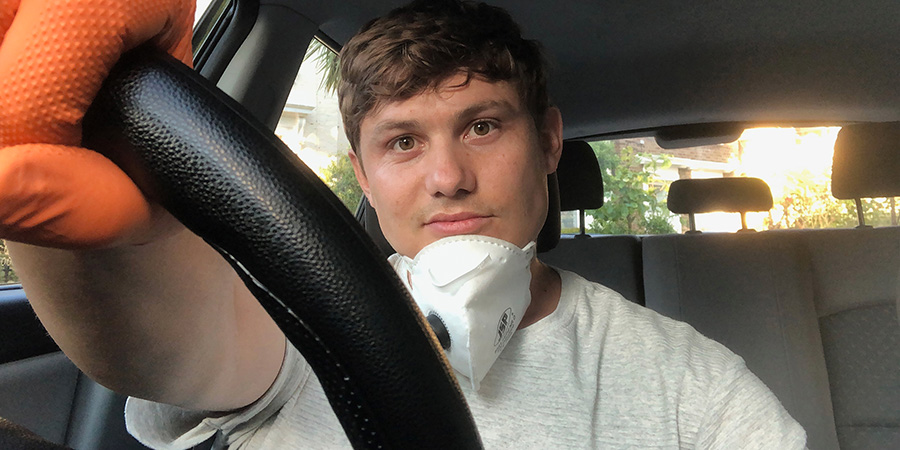 Genre

Sitcom

Published

Platform

Episodes

Star

Writer

Producers
The world is in lockdown and Bradley from Bromley has found a way to get himself out of the house. He's doing deliveries for the foodbank and he couldn't be happier. He finally has a chance to prove his worth to the world.
When Boris Johnson became Prime Minister, Pointing and his partner Sarah signed up to volunteer at their local foodbank. As the Covid-19 pandemic hit in March, they were called in to get started, delivering food and essentials to members of the community around South East London.
Whilst doing the rounds, Jon began filming his journeys in between visits to the local shops and socially-distant doorstep drop offs in character as Bradley from Bromley, and the result is Key Worker - a self-shot original character comedy series following a twenty-something lifted from his adulthood inertia by a newfound purpose in life.
Jon Pointing says: "Just before the lockdown I'd been testing out the character of Bradley at gigs. His heart's is in the right place - he's a bit of an idiot at times but a well-meaning one. He's never made much of a life but lockdown has forced something of a level playing field on society and for some reason he finds himself flourishing in the most unlikely of situations. I wanted to make a character that people would enjoy spending time with. It feels sweeter than the sort of thing I would normally do - I think the reality of the situation dictated that."
Production company

Laugh track

None
Broadcast details
First broadcast

Tuesday 5th May 2020 on YouTube

Last new broadcast

Friday 22nd May 2020 on YouTube