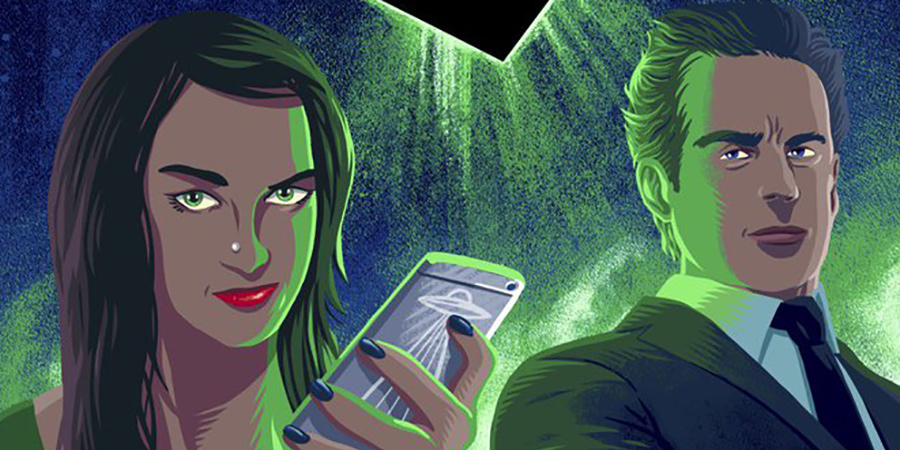 Genre

Comedy Drama

Published

Platform

Episodes

Starring

Sophie McShera, Adam James, Anna Chancellor, Mandeep Dhillon, Amit Shah, Javone Prince, Nina Wadia, Niky Wardley and others

Writer

Director
High Strangeness is an ambitious, immersive, audio comedy drama series.
A gripping sci-fi, paranormal adventure about a whip-smart young heroine, Cassie Chambers - a part-time barista and frustrated paranormal researcher. When she travels to the sleepy Dorset village of Denton Peverell, on the trail of a weird event, she's reluctantly thrown together with Glen Hedley, an uptight American agent of a shady, Whitehall organisation.
This mis-matched duo soon discover they're humanity's only defence against malign ultra-terrestrials from a different dimension. These beings have noticed our Earth... and that's very bad news. With interfering locals, obstructive bosses and a fanatical cult getting in the way, and only Cassie's best friend Amanda as reliable help, Cassie and Glen must figure out why this unique enemy is here and somehow repel it before it's too late - for all of us.
Production company

Laugh track

None
Broadcast details
First broadcast

Thursday 8th October 2020 on Audible

Last new broadcast

Thursday 8th October 2020 on Audible