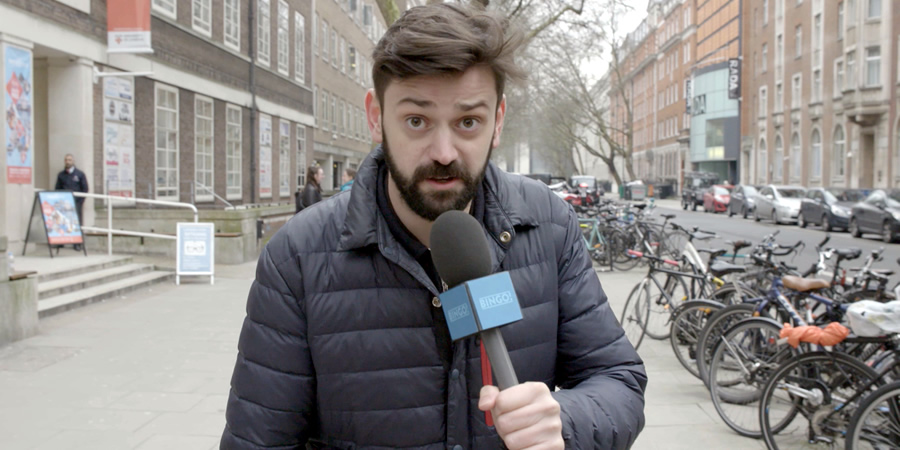 Genre

Comedy

Published

Platform

Episodes

Star

Director

Producer
In this topical short form series, comedian Fin Taylor is on a mission to call bullshit on the hot air surrounding some of the biggest issues of today. Fin Taylor Plays Bullshit Bingo sees Fin cover a different hot topic in every episode, interviewing passionate individuals on one side of a particular debate. However, unbeknownst to the interviewees, Fin has a Bingo card filled with relevant clichés, contradictions and buzzwords that he's hoping his interviewees will say so he can tick them off his score card.
Throughout the series, Fin is armed with comically confusing questions and his sharp wit, resulting in a gameshow that real life contestants don't even realise they are playing! Fin tackles some of the most controversial topics of today including Brexit, Feminism, Veganism and even the 'snowflake' generation.
A second series was announced, but it was amongst a number of projects cancelled when Comedy Central merged with CBS.
Production company

Laugh track

None
Broadcast details
First broadcast

Monday 9th April 2018 on Comedy Central (Online)

Last new broadcast

Friday 15th June 2018 on Comedy Central (Online)