Ed Gamble and James Acaster are launching a new podcast called Off Menu. Let's find out more...
Hi gents. How would you describe the format of your new podcast, Off Menu?
James: We ask guests their favourite ever starter, main course, side dish, dessert and drink and we do it all in our magic restaurant, hosted by Ed... and I am a genie waiter.
Ed: I expect you're thinking that the podcast is really about the memories that the food inspires in the guests and the anecdotes that arise from that. But no, we just love food and want restaurant recommendations. We've got some belting guests in the can already including Scroobius Pip, Grace Dent, Richard Osman, Aisling Bea and Phil Wang.
Er, James, a genie waiter?!
James: Correct!
Ed: This element is not sanctioned by me. James has decided he plays a waiter who is also a genie, which is how he has the power to produce whichever food the guest desires. I think it muddies the format, especially as James regularly forgets he is a genie.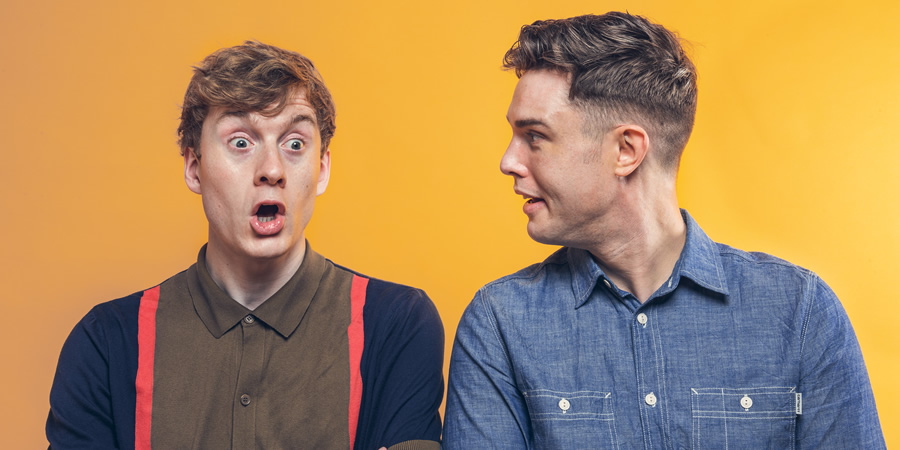 The podcast is being launched via Acast. "Acaster on Acast" - is making that phrase become a reality one of the reasons you're doing this?
James: I think making that phrase a reality is the reason they started up Acast. I was here first!
Ed: As soon as someone starts a podcast network called Gamblr, we're jumping ship.
Having co-presented The Peacock & Gamble Podcast for many years, does that make Ed the lead presenter? James, meanwhile, you're quite new to presenting podcasts?
James: I'm a genie waiter, not a presenter.
Ed: James is a loose cannon and I am an absolute square. I keep things on the rails. It's not a glamorous job but I do it with dignity and charm. The trouble starts when the guest is also a loose cannon. Wait for the episode with Lou Sanders.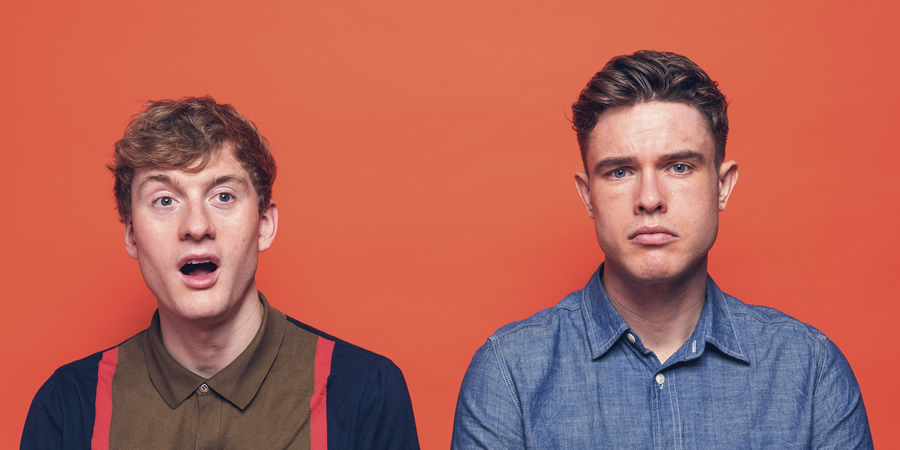 Do you listen to any other podcasts regularly?
Ed: John & Elis on Radio X; Slow Burn (Series 2 is about the Clinton scandal and is must listen stuff); That's Not Metal (a podcast about rock and metal); The Comedian's Comedian Podcast with Stuart Goldsmith; Why Is Your Bottom So Dirty?. My favourite new podcast is Films To Be Buried With presented by Brett Goldstein.
James: Nope!
Do you remember the first time the two of you met?
James: I did a gig with Ed in a Hawaiian themed bar in Wales. Ed was reading poetry as a comedy poet character. Ray Peacock headlined and got the audience to review the acts and I got called a fop. I said hello and goodbye to Ed and that was it and did not get the impression we would become friends or open a magical restaurant together.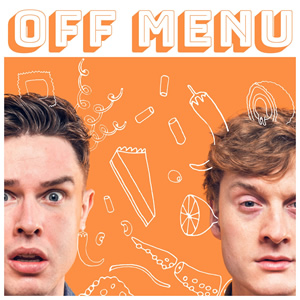 Ed: We actually dispute this. I claim it was at a gig in South Kensington and James insists it was at a gig in a Hawaiian themed bar in Cardiff that had a chinese buffet and cost £2 to get in. Either way, I think we both knew it would end in us doing a podcast about meals.
As we talk, 2018 is coming to an end. How would you sum up the year?
Ed: Absolutely perfect with no worries both personally and globally.
James: My boiler kept breaking for a while. I learnt how to make flapjacks. And I became a genie.
Wishing you all the best with the launch of Off Menu. If you had to promote the show in just four words, which words would you use?
James: "Ed and a genie".
Ed: "Yum yum yum yum".