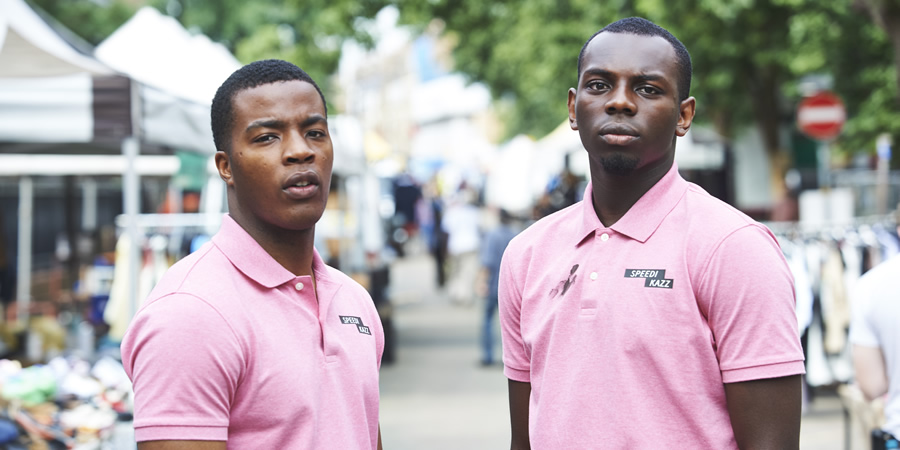 Genre

Sitcom

Published

Platform

Episodes

1 Pilot

Creator

Starring

Kayode Ewumi, Daniel Ezra, Petra Letang, Kwabena Ansah, Femi Elufowoja Jr, Georgia Grant-Anderson, Alexis Simone, Jude Anane-Agyei and others

Writer

Director

Producers
Kazim and Jeremiah are two young entrepreneurs in the early stages of rolling out their home delivery service, Speedi-Kazz. Both are blessed with different skill-sets: Kazim has the energy and confidence, and Jeremiah has the brains - but on occasion these differences can leave them at loggerheads.
In this pilot episode, we follow their fledgling business and awkward bromance as it makes its way into the homes of Kazim and Jeremiah's fellow Londoners.