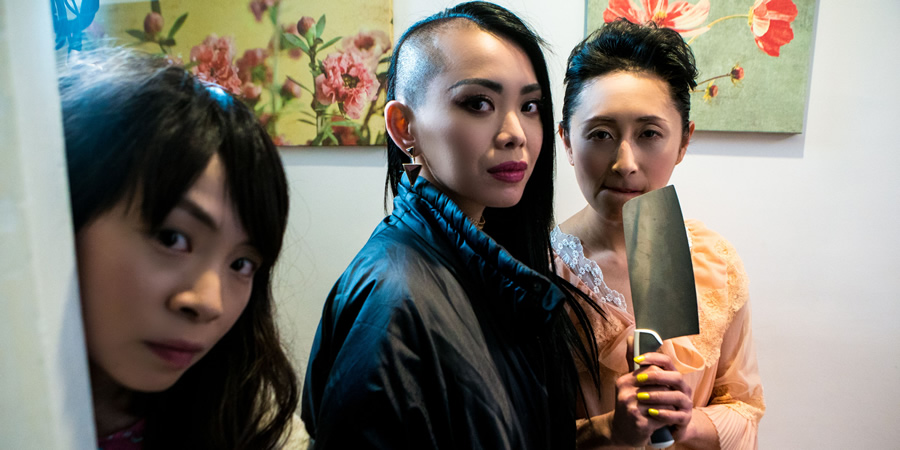 Genre

Sitcom

Published

Platform

Episodes

1 Pilot

Creators

Starring

Yennis Cheung, Shin-Fei Chen, Yuyu Rau, Felicity Montagu, Henry Perryment, Abubakar Salim, Cicely Giddings, Sheng-Chien Tsai and others

Writers

Director

Producer
There's a common assumption about Chinese girls; Studious. Conservative. Polite. Well think again!
Chinese Burn smashes all the stereotypes and with a round-house kick, busts opens the door to the messy, hilarious, unbridled reality putting an eastern twist on the western world.
This brand new BBC Three sitcom follows the escapades of three 'normal' Chinese girls - Elizabeth the failed Chinese daughter, Jackie the feisty struggling actress and Fufu the Buddhist princess, fresh off the plane - as they negotiate the trials of modern life in the capital. From sex to relationships, failing careers to just about paying rent, getting drunk to getting in fights - they're visitors from a scary superpower and they're taking over London.
The pilot sees Elizabeth's crazy-rich childhood friend Fufu visiting London for the first time. It shouldn't be a problem but Elizabeth has lied about her job to avoid shaming her parents. So she deals with the situation like she deals with any situation, by lying some more and getting drunk. Jackie has a big casting for the role of a lifetime, instead of the usual 'Chinese prostitute, DVD seller or takeaway girl' and this is the worst time to be babysitting a kooky new arrival. The Fufu problem isn't going away.
Part of

Production company

Laugh track

None
Broadcast details
First broadcast

Monday 27th November 2017 on BBC Three (Online) at 10am

Episode length

21 minutes

Last repeat

Friday 19th January 2018 at 11:55pm on BBC1
Website links