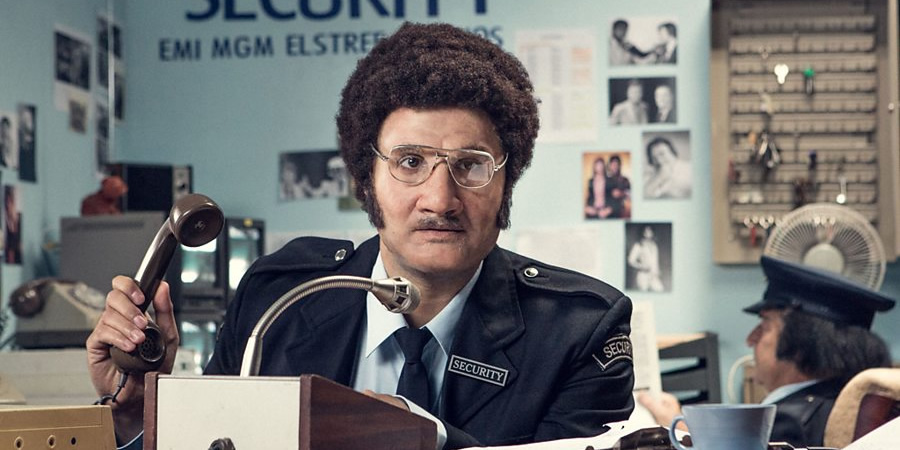 Another comedy also has this name.
Genre

Sketch Show

Published

Platform

Episodes

1 Pilot

Creator

Starring

Writer

Directors

Kayvan Novak and Ed Tracy

Producer
Kayvan Novak has adapted his critically acclaimed Radio 4 comedy, The Celebrity Voicemail Show, for BBC Three.
This show imagines what it would be like to listen to the voicemails left on a celebrity's answerphone. Over the course of each episode the viewer sees a number of characters leaving messages for that episode's celebrity and a narrative is constructed. Often what's happening in the background is as important as the message itself.
In the pilot episode Kayvan imagines the answerphone messages that might have been left for George Lucas midway through his hectic, and often shambolic, first phase of shooting on Star Wars in the Tunisian desert.
From Alec Guinness' agent quibbling over a percentage of the unfinished film's gross profits, to an inept special effects technician struggling to find a sound suitable for 'the electric swords'. This episode provides a hilarious and informative alternate viewpoint on an audacious project that flirted with complete disaster, yet managed to achieve success beyond its young director's wildest dreams.
Part of

Production company

Laugh track

None
Broadcast details
First broadcast

Monday 11th December 2017 on BBC Three (Online) at 10am

Episode length

18 minutes

Last repeat

Friday 2nd February 2018 at 11:55pm on BBC1