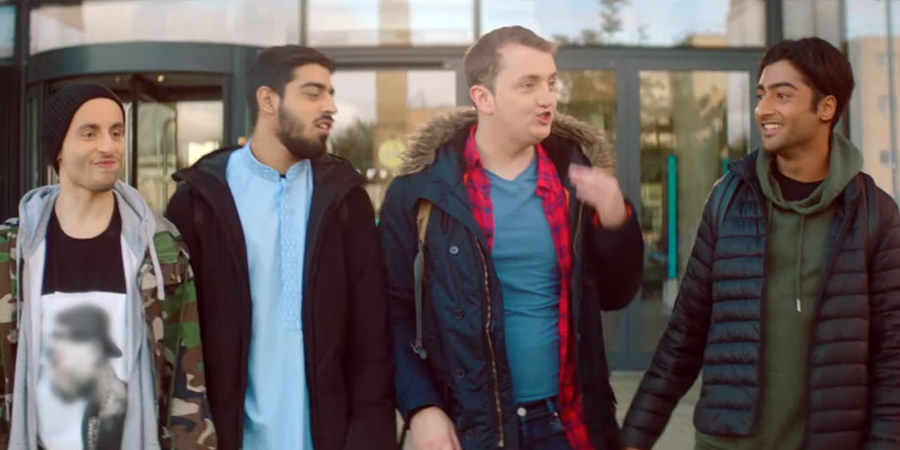 Genre

Sitcom

Published

Platform

Episodes

1 Pilot

Creators

Starring

Jonny Pelham, Junaid Arshad, Ahmed Elmusrati, Nikhil Parmar, Preslie Grace, Natalie Davies and Emily Lloyd Saini

Writer

Director

Producer
Welcome to Alexander Peel Bradford College (Ofsted rating: No Longer Unacceptable).
It's here, at the beating heart of a city reputedly split along racial lines, that one intrepid foursome stands together. They call themselves the Brad Boyz. They are Bash, Syed, Sham and the white one, Steven. But now at college, the boys are starting to ask questions. Questions like: Does a peach and apricot Fruit Corner constitute adequate reparations for Empire? Can someone be both fit and racist? And: is Haribo haram, bro?
As Steven attempts to make up for his ancestors by ridding the campus of its colonial remnants, the more pressing issue is whether the Brad Boyz can emerge unscathed from the existential threat that is their conflicting identities.
Based on Jonny Pelham's experience growing up in Bradford as the only white kid in his gang, Brad Boyz is a warm, ensemble comedy. It's a coming-of-age tale in the era of identity. And there's some jokes about dog-f***ing.
Part of

Production company

Also known as

Comedy Blaps: Brad Boyz (Other official name)

Laugh track

None
Broadcast details
First broadcast

Saturday 14th December 2019 on Comedy Blaps

Episode length

19 minutes