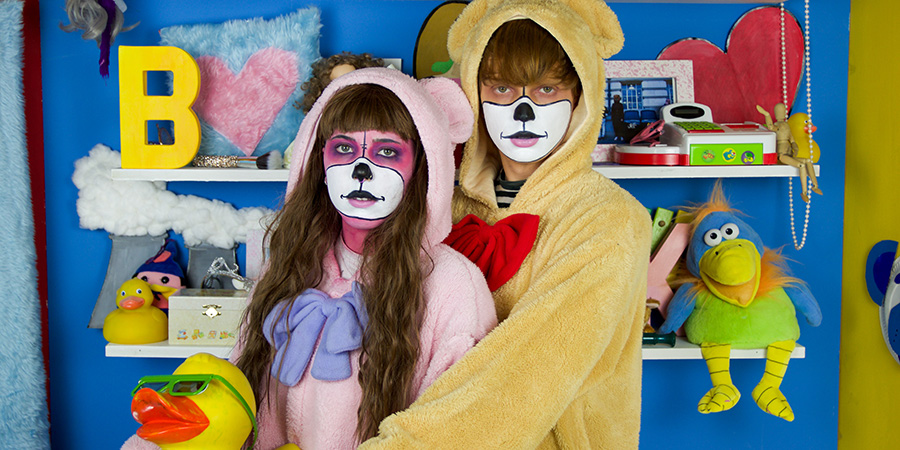 Genre

Comedy

Published

Platform

Episodes

Starring

Writers
Comedy series developed by Alex Cubb - AKA Scaredy Kat from the first British season of Ru Paul's Drag Race - and his romantic/creative partner Remi May.
Scaredy Kat's alter-alter ego Bare, and his acerbic cohort Klare, guide their humans through lockdown.
Devised shut at home, the show is hosted by two magical stoner bears and features their enchanted friends. Enchanted? Or possessed? Either way Coco the Fat Bat, Shaun the Turtle, and Piers Morgan the giant penis, are waiting to meet you.
Isolation and art are the key themes with commentary on everything from the environment to social media along the way.
Anyone planning to enter the alternate reality of Bare and Klare should proceed at their own risk. Don't understand? Think: creepy Blue Peter meets Eurotrash meets 80s horror meets naughty Elmo. Clear now?
And yet, underneath all the whimsical folly and flashy gags, Bare and Klare attempt to get viewers thinking about their human lives.
Really, how has it come to this? Perhaps we need to spend more time thinking about how some of the stuff going on, isn't quite right.
Six episodes were made but only the first three were published online. These were subsequently taken offline by the creators in July.
Laugh track

None
Broadcast details
First broadcast

Sunday 3rd May 2020 on YouTube

Last new broadcast

Monday 1st June 2020 on YouTube