Russell Brand to star in new Eric Idle production
Russell Brand to star in new Eric Idle production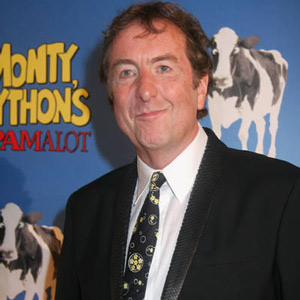 Stand-up comedian Russell Brand will take the titular role in former Python Eric Idle's latest musical, What About Dick?.
Set in the early 20th Century, the production is to be presented as a radio play with the cast reading from scripts. It will run for just 4 nights in April, from the 26th to 29th, and will also star Tracey Ullman, Billy Connolly, Sophie Winkleman, Eddie Izzard and Tim Curry.
Jane Leeves, a former (Benny) Hill's Angel but better known for the role of Daphne in long-running US sitcom Frasier, will also appear, and Idle himself will act as narrator.
Written by Idle with his long-term musical collaborator John Du Prez, the story is described as a "farcical romp" that follows Oxford student Dick as he studies philosophy and gynaecology; Izzard's character is the inventor of the vibrator.
A previous version of the production was staged in a similar form in 2007. Idle told the Los Angeles Times that he and Du Prez have spent the last 5 years re-writing the scripts and adding more songs to the show.
He added: "It's essentially the same idea as before, but the part of Dick got bigger - if I'm allowed to say that."
Idle also confirmed that What About Dick? will be recorded for release as a 'concert film'.
Share this page