BBC Comedy Association
BBC Comedy Association launched to support creators
The new BBC Comedy Association will support creators via competitions, bursaries and broadcast slots
The BBC New Comedy Awards will be expanded, airing on BBC One with additional categories
Other initiatives include appointing a City of Comedy each year, and a BBC Comedy Festival event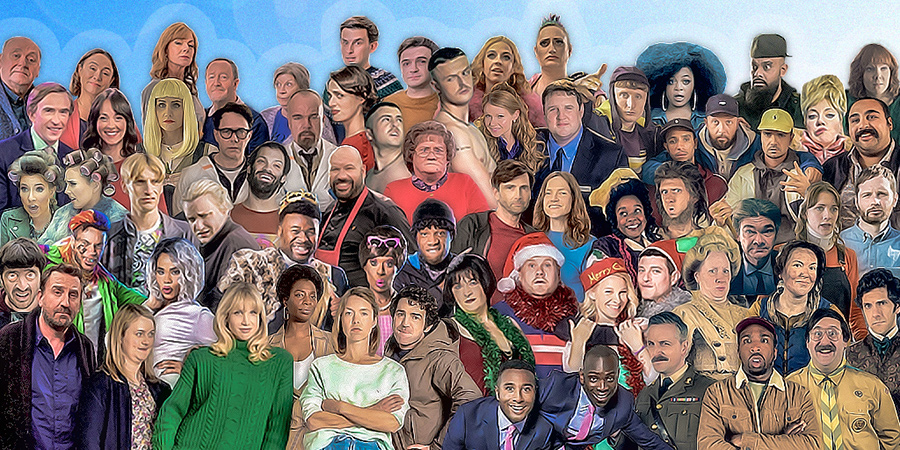 The BBC Comedy Association has been launched.
Initially announced in April 2019, the corporation has now confirmed that plans include bursaries, competitions and broadcast seasons, aiming to support British comedy creators in various ways under the new umbrella.
Aside from collecting together its existing bursaries under the one distinct body, it will be expanding the annual Radio 2 stand-up competition, creating a new production fund for directors and producers, and launching a scheme for people to submit original short ideas to BBC commissioners.
The association will also annually name a City Of Comedy, in which it will hold a BBC Comedy Festival.
The BBC explains: "British comedy is one of our greatest cultural triumphs exported the world over, from Chaplin to Fleabag it's something we're exceptional at. Laughter is one of life's great joys; it unites and connects us, benefits mental health and defines our national character. Yet British comedy is facing unprecedented challenges.
"BBC Comedy has evolved to meet the needs of a comedy landscape transformed by the US streaming services accelerating the battle for British talent, but the events of the last nine months have decimated the live comedy scene that is the lifeblood of TV comedy. Careers have been cut short, avenues to new talent are drying up and new voices are being denied of a crucial platform to reach audiences.
"BBC Comedy's track record in backing talent is unparalleled; we've guided the likes of Guz Khan, Gbemisola Ikumelo, Phoebe Waller-Bridge, Asim Chaudhry and Daisy May & Charlie Cooper to success and popularity. As the country's pre-eminent supporter of comedy the BBC is uniquely placed to take on the challenges we face. The BBC Comedy Association will take a pro-active approach to level the playing field by throwing vital lifelines to emerging talent.
"One of the BBC Comedy Association's core purposes is to promote inclusion and representation on and off screen, with a commitment to engage and enable a new wave of comedic talent. We will open up new platforms to budding comedy performers and writers. We aim to demystify what production entails and create more paths to entry across the comedy industry, making television a viable career option for a whole new generation."
They continue: "The BBC Comedy Association will identify and address opportunities, challenges and partnerships across the BBC. The BCA is designed to align all comedy outreach that is happening across the organisation under one strategy, whether that is talent, archive, digital or audio (podcasts and radio). This will allow us to best follow the ideas and talent that reflect the UK as a whole and reinforce our core purpose of delivering the best emerging talent making the comedy shows that our audiences love and adore.
"This is a proactive move to becoming a broadcaster that's a catalyst for creating ever more access and engagement that will unearth new and exciting voices. In our experience, just as yesterday's alternative comedians became the mainstream it will be the fringe voices of today who will be telling the most interesting and engaging stories of tomorrow.
"Specifically, the BBC Comedy Association will oversee the return of the BBC New Comedy Awards to television. This competition has been a tried and tested route for launching huge careers, and by placing it back on television screens we're amplifying emerging talent to a much larger audience from which to springboard their careers. We're also adding two new categories to the Awards; one for performers under-18 and another short-form category that will be run through social platforms. This digitalisation of opportunity will remove barriers to entry and further a meritocracy of opportunity.
"Early next year we will appoint a Young People's Comedy Laureate who will be a figurehead to shape and promote our outreach initiatives. Around the regional heats of the New Comedy Awards, the Young People's Comedy Laureate and a selected group of ambassadors will launch and run workshops in schools and colleges, with masterclasses and talks from comedians, writers and industry experts.
"The live BBC One final of the New Comedy Awards will form the centrepiece of the BBC Comedy Festival, a brand new event that will celebrate the cultural contribution comedy makes to the UK. The festival will feature a range of showcases, workshops and screenings and take place in 2021's City of Comedy.
"We're incredibly proud of the talent that has emerged from our existing bursaries so in addition to those ongoing commitments we'll be creating more opportunity by funding further production bursaries as well as facilitating mentoring and production shadowing opportunities as part of the process of enabling access.
"This is just the beginning."
Shane Allen, the BBC's Director of Comedy, says: "The BBC Comedy Association is dedicated to creating extra opportunities that keep the industry afloat and more vibrant than it has ever been to safeguard the future of British comedy."
Chief Content Officer Charlotte Moore adds: "Comedy is such a critical genre for audiences and the BBC is well placed to take on the challenges facing the comedy industry right now. Today outlines a new drive to engage and enable budding comedy talent from all over the UK to rise to the fore."
The BBC has provided more details on each of the initiatives that sit under the BBC Comedy Association:
New Comedy Awards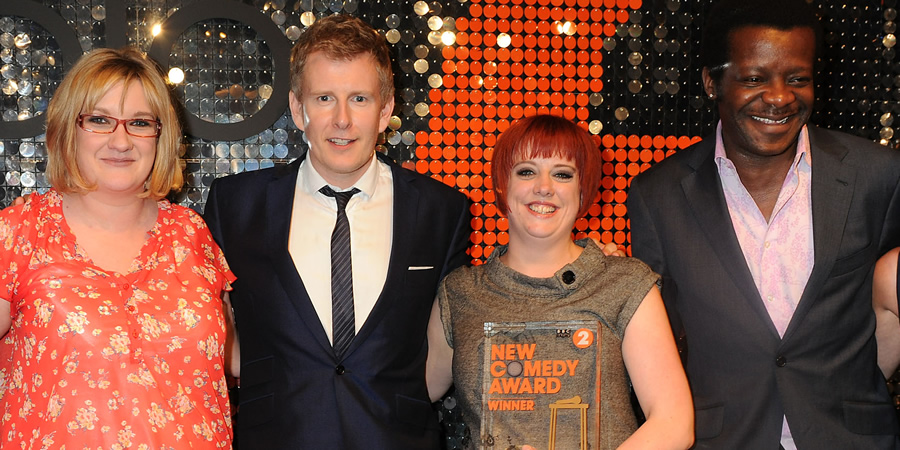 A "re-vamped, reinvented and supersized" BBC New Comedy Awards will be returning to TV after 18 years. It'll be broadcast on BBC One and BBC Three, with support from BBC Radio and BBC Sounds.
The BBC says: "The ambition is to drive more inclusion than ever before, engaging more people in more places, of more ages, and from more backgrounds.
"By returning the competition to TV we will raise the industry profile of the awards to maximise their potential as a career springboard for emerging talent. This is part of furthering our commitment to grassroots British talent and feeding our talent pipelines."
Alongside the main stand-up award, there will be the introduction of two brand new categories; an Under-18 New Comedy Award aimed at younger aspiring comedy writers and performers, and a social-media submission category to unearth the funniest people on digital platforms.
An open call for online submissions will be followed by eight regional heats and a final to be held at the BBC Comedy Festival in the 2021 City of Comedy. The live BBC One final will be simulcast on BBC Radio 4.
The awards will be supported by localised outreach projects delivered alongside each regional heat and final. Comedy workshop sessions designed by the Young People's Comedy Laureate will be delivered in collaboration with a team of ambassadors to establish comedy as a potential career whether that's performance, writing or production for secondary school age children. The sessions will be designed to help young people with their confidence, communication skills and ability to think laterally.
BCA Young People's Comedy Laureate
The BBC Comedy Association will appoint a Young People's Comedy Laureate. Their role will be to "champion comedy as an art form, and to engage and inspire new talent to start writing and performing".
The individual will hold the position for a year and in that time will oversee a number of projects including shaping and informing the outreach programme in schools, spearheading the under-18 category of the New Comedy Awards, and curating the inaugural BBC Comedy Festival.
The Young People's Comedy Laureate will be selected in early 2021 by a committee of performers, commissioners, agents and producers.
City of Comedy
In 2021, the BCA will appoint a 'city of comedy' that will see a full programme of events take place in the city over the course of the year, celebrating the unique cultural contribution made by comedy. These will include special screenings and recordings, as well as playing host to the first BBC Comedy Festival.
The corporation explains: "The BBC Comedy Festival will be a gathering of the British comedy industry, and those looking to become a part of it, creating the opportunity to advance our collective creativity and discuss and debate the issues of the day. The full programme of events will be curated by the Young Person's Comedy Laureate and will feature talent-led talks, panels, screenings and the live BBC One broadcast final of the New Comedy Awards."
Bursaries
The BBC Comedy Association "will lay the foundation for a sharing economy where we build an ever increasing cohort of artists and practitioners who remain engaged with the BBC throughout their careers". The three existing comedy-related BBC bursaries will be brought together under the association, alongside a new fund.
The First Time Fund
The BCA is introducing the First Time Fund, which will finance four non-broadcast shorts from emerging directors or producers. This will give producers and directors the opportunity to cut their teeth on making a TV show, "learning the ropes with less of the pressure".
The BBC says: "We have committed to funding Production Bursaries on four shows per year. This recently launched initiative sees us fund paid trainee roles on our productions which are specifically aimed at underrepresented groups.
"This year BBC Comedy worked with Tiger Aspect to co-fund eight placements during filming of Man Like Mobeen, and this autumn we funded 17 trainee roles on the BBC Three pilot PRU. These trainee roles have been from across a number of departments including directing, producing, costume, make-up, art department and camera work. Using these successful examples as templates we want to roll out the opportunity to more productions across the country.
"The next production that will be making use of our production bursary is The Offenders from Stephen Merchant and Elgin James, produced by Big Talk and Four Eyes, which begins filming soon.
"We will be ensuring the trainees who are involved have meaningful onward journeys after their placements through the BBC's Diversity and Inclusion team."
Caroline Aherne Bursary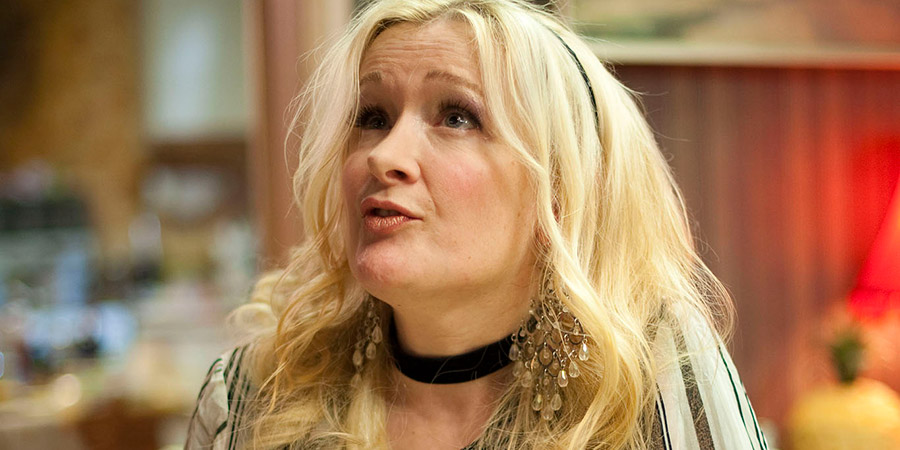 Launched in memory of comedy star Caroline Aherne, creator of The Royle Family and Mrs Merton, the bursary is aimed at writer/performers and awards £5,000 to the successful applicant to enable them to fund future development of their work.
Designed to find, develop and support rising comedy talent, since it launched in 2017 the winners have been: Sophie Willan (since commissioned to write and star in BBC Two series Alma's Not Normal), Amy Gledhill (who will write and perform a special on BBC Radio 2 during the Winter Comedy Season) and Kiri Pritchard-McLean(commissioned to write a sitcom).
Felix Dexter Bursary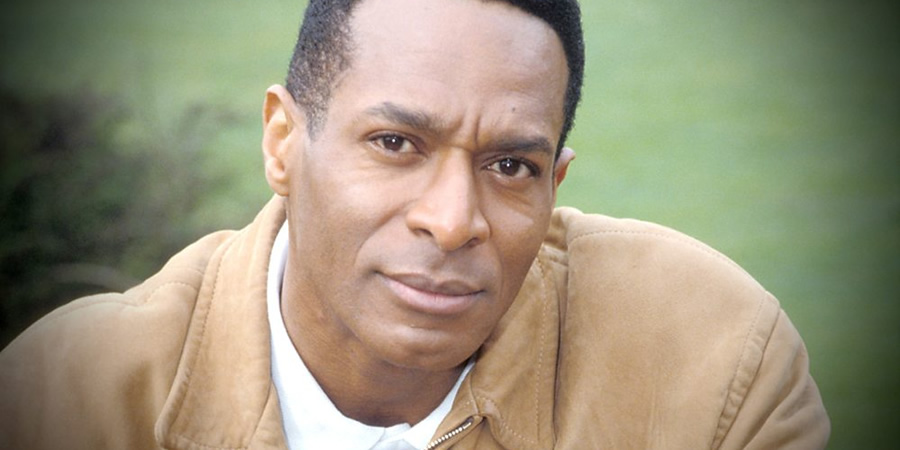 The Felix Dexter Bursary was launched in 2017 and is awarded to aspiring black or ethnic minority comedy writers looking to develop their skills. The recipients are awarded an £11k pro rata allowance for 6 months.
The BBC explains: "This bursary is an opportunity designed to find writers with a fresh, unique point of view and the potential to help shape the future of comedy, whether within the BBC or elsewhere in the industry. It aims to make a positive intervention to address an under-representation of black and minority ethnic voices in comedy production.
"Unlike most bursaries that culminate in a one-off prize, this bursary gives trainee writers the chance to focus on comedy, writing full time over six months, while immersed in comedy production. They hone their skills while gaining experience on a range of BBC comedies across radio, TV and online, on panel shows, shorts, sitcoms or comedy entertainment shows - building the confidence needed to take the next step in their career.
"We're proudly following the careers of every recipient, which to date includes Jonny Wright and Leah Chillery, Phoebe Roy and Nathan Roberts, and most recently stand-up comedian Athena Kugblenu."
The Galton & Simpson Bursary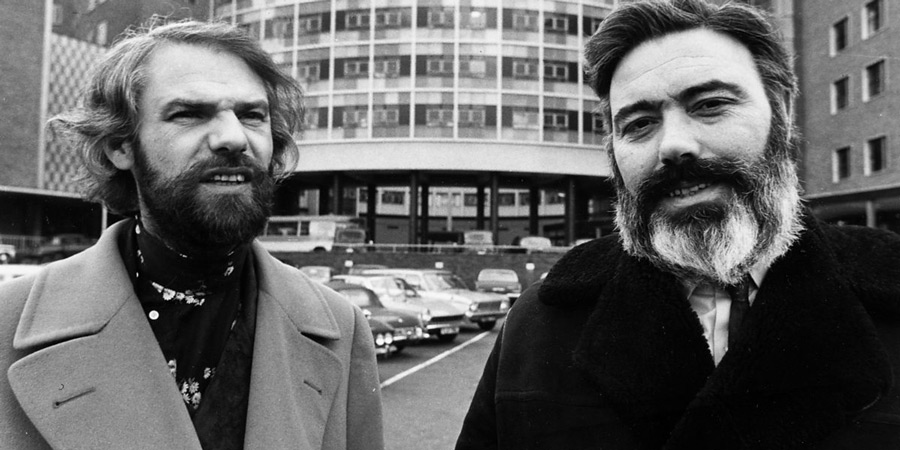 The Galton & Simpson bursary awards £5,500 to writers or writing partnerships to develop a script for broadcast consideration along with guidance from established industry professionals and the BBC Comedy commissioning team.
The bursary is named after Ray Galton and Alan Simpson, one of the best-loved comedy writing partnerships, who created classic sitcoms such as Hancock's Half Hour and Steptoe & Son. The pair first met as teenagers in 1948 whilst recovering from tuberculosis in a sanatorium. Looking for ways to end the long boredom and intense isolation they experienced on the hospital ward, they started writing comedy sketches for the hospital radio station.
This bursary is delivered in collaboration with the Mental Health Foundation since research has repeatedly demonstrated that creativity can help mental wellbeing by providing a channel of release and self-expression.
It was recently announced that the first recipient of this bursary is Grace Mulvey.
Winter Comedy Season
In February, BBC Comedy will be hosting National Laughter Week as part of the Winter Comedy Season to "cheer the nation up in the most depressing month of the year".
The BBC says: "Across a week there will be a whole array of new TV content, an iPlayer stand-up collection from some of the UK's biggest comedians, celebrations of comedy greats and a live comedy series bringing the stars of UK comedy back to our screens after the period of exile caused by covid-19.
"Over five consecutive nights there will be a stand-up series for BBC Two with a socially distanced audience. Each episode will feature a mix of established talent and rising comedy stars from across the UK. The show will be filmed across five different cities to bring joy at a time when regional comedy has been disproportionately affected.
"This season will also include archive gems and career celebrations of some of the nations most loved comedians and new shows coming to Radio 2 and Radio 4."
BBC Three Laugh Lessons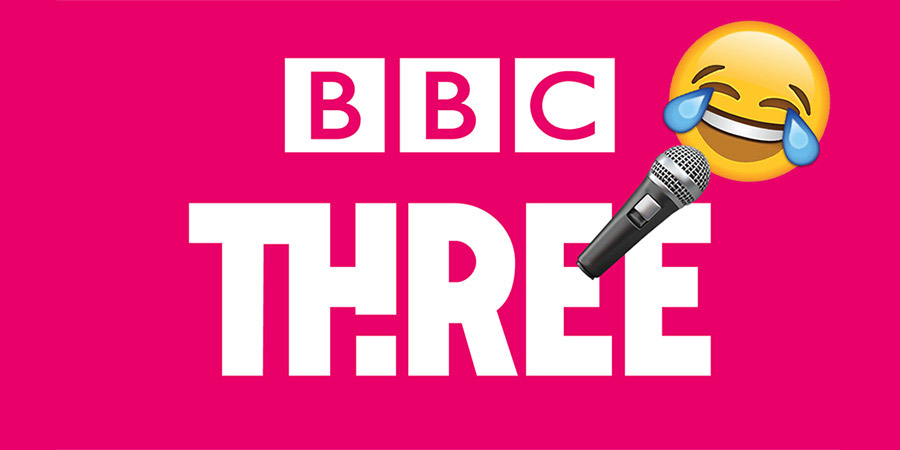 The BBC Comedy Association is also collaborating with BBC Three to launch Laugh Lessons, an opportunity for upcoming comedy talent from across the country to submit original short opinion-led ideas to BBC commissioners that will be hosted on BBC iPlayer and promoted via BBC Three social's channels.
The BBC says: "As a channel, BBC Three has a rich heritage in comedy and has been the launchpad for some of the biggest comedy writers and acting talent. This new initiative invites production companies to pitch proposals to us that feature new comedy talent. Following a selection process, four companies will be commissioned to produce 5 x 3 minute comedy shorts resulting in a total of 20 new pieces of work.
"In line with the aims of the BCA, there will be a particular focus on providing opportunities for underrepresented voices in comedy and an emphasis on finding new talent in front and behind the camera from across the whole of the UK with diversity and inclusion at the heart of the initiative.
"This forms part of BBC Three's commitment to developing creative partnerships both inside and outside the BBC as part of BBC Content's package of activity to support the sector outside London during the covid-19 pandemic."
---
Further details all on all of the BBC Comedy Association's plans will be revealed in 2021.
Share this page