Graham Norton to host new panel show pilot
Graham Norton to host new panel show pilot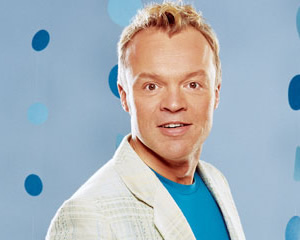 Graham Norton is to front a new panel show pilot called Would You Rather...?
Based on a simple format, the show will see a panel of comedians 'musing over a series of perplexing predicaments'. Norton will presents scenarios ranging from the philosophical to the preposterous, with the guests having to say what'd they'd do in each situation. For example, one potential question might be: "Would you rather be attacked by one horse sized duck, or 20 duck sized horses?"
Producers explain: "Graham Norton asks a panel to muse over a series of perplexing predicaments. Every second of every day we are faced with a multitude of choices. Thirteen flavours of peri-peri chicken; 147 mobile phone service plans; pull or roll your socks on. Sometimes choices can take the fun out of life but they don't have to. Would you rather sleep with Angelina Jolie and not be able to tell a soul, or not sleep with Angelina Jolie but have everyone think you did?"
The panel will comprise of four top comedians, selected from both the UK and the US.
The pilot of Would You Rather...? will be recorded at ITV's London Studios during the afternoon of Friday 10th June.
Update: this show went on to become a series for BBC America: Details
Share this page