Scottish Awards 2019 winners
Scottish Comedy Awards 2019 winners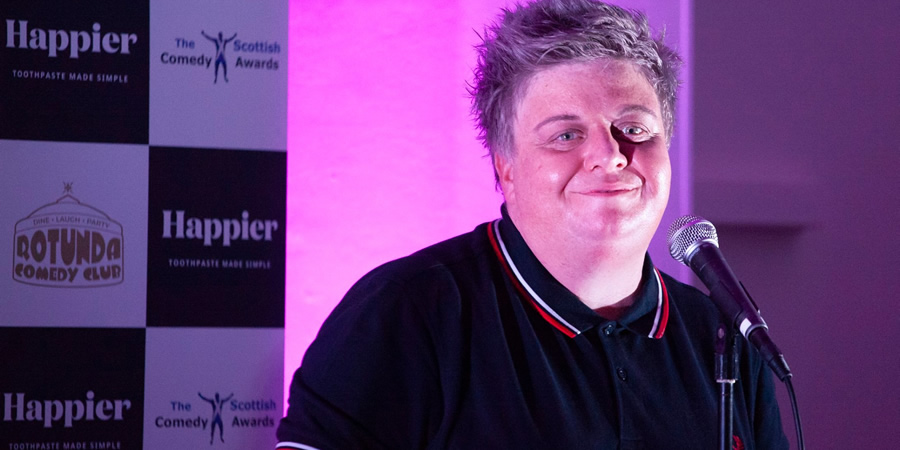 The winners of the Scottish Comedy Awards 2019 have been announced, with stand-up Susie McCabe picking up two of the major awards.
Other winners in the awards, which were sponsored by Happier Beauty, included Amy Matthews, Jay Lafferty and Christopher MacArthur-Boyd. Still Game and Breaking The News won the broadcast-related prizes.
Paul Sneddon, who performs as Vladimir McTavish, received this year's lifetime achievement award, whilst Kenny O'Brien, who has been the general manager at Edinburgh's The Stand but is now stepping down after 20+ years in the job - was awarded the Outstanding Contribution title.
The results were revealed last night (11th June) at Websters Theatre in Glasgow.
Here are the winners in full:
Best Headliner
Shortlist: Eddy Brimson, Mark Nelson, Raymond Mearns.
Best Newcomer
Shortlist: Conor Burns, Krystal Evans, Liam Farrelly, Taryam Boyd.
Best Compere
Shortlist: Billy Kirkwood, Liam Withnail, Ray Bradshaw.
Breakthrough Act
Shortlist: Gary Meikle, Jim Smith, Stephen Buchanan.
Best Variety / Improv
Stu and Garry (Stu Murphy and Garry Dobson)
Shortlist: Kevin Quantum, MC Hammersmith, Spontaneous Players.
Best TV Comedian
Shortlist: Daniel Sloss, Fern Brady, Iain Stirling, Larry Dean.
Best Radio Comedian
Shortlist: Ashley Storrie, Des Clarke, Fred MacAulay.
Best Festival Solo Show
Susie McCabe (Domestic Disaster)
Shortlist: Chris Forbes (Prophecy), Christopher MacArthur-Boyd (Home Sweet Home), Jay Lafferty (Wheesht), Larry Dean (Bampot), Liam Withnail (Homecoming), Limmy (Limmy's Vines), Tom Stade (I Swear To...)
Best Actor / Actress
Shortlist: Arabella Weir (Two Doors Down), Bill Paterson (Fleabag), Dave Anderson (Chic Murray: A Funny Place for a Window), Karen Bartke (Scot Squad).
Best TV Show
Shortlist: Breaking The News, Frankie Boyle's New World Order, Scot Squad, Two Doors Down.
Best Radio Show
Shortlist: The Good, The Bad And The Unexpected, Fred At The Stand, Stop The Press.
Best Online Comedy
Shortlist: Bros Bagel, Gary Meikle, Jim Smith, Joe Heenan
Best Writer
Shortlist: Keir McAllister, Neil Bratchpiece, Steven Dick
Best Event
Kevin Bridges residency at The Hydro
Shortlist: BBC Scotland Channel Launch, Glee Club Launch, Still Game Final Episode.
Best Comedy Club
The Stand, Glasgow
Shortlist: Gilded Balloon Theatre, Edinburgh; Monkey Barrel, Edinburgh; Rotunda, Glasgow; The Stand, Edinburgh.
Best Comedy Night
Enterteasment
Shortlist: Bona Fide; Chunks; Project X.
Outstanding Contribution
Kenny O'Brien from The Stand
Lifetime Achievement
Share this page