OFAH statue petition
Petition to commemorate Only Fools And Horses location launched
A petition has started to get a statue at the location of the block of flats in Only Fools And Horses
Harlech Tower in Acton - which doubled as Nelson Mandela House - is due to be knocked down soon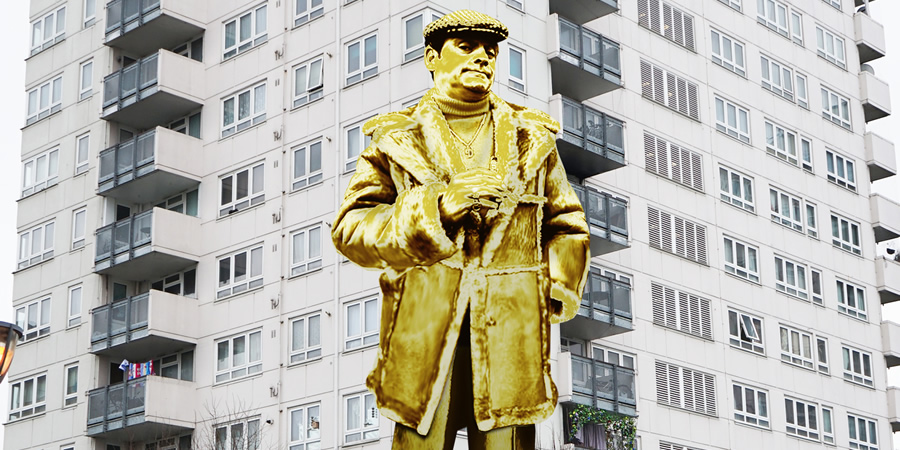 Derek Trotter from Only Fools And Horses could become the latest addition to London's list of statues if a new petition is successful.
Following the recent news that the tower block in Ealing that doubled as Nelson Mandela House in the sitcom's opening credits is to be demolished, TV channel Gold has launched a campaign to commemorate the west London location.
Harlech Tower, in Acton, was used to portray the exterior of Nelson Mandela House where three generations of Trotters lived in the sitcom's early series. However, the tower is now set to be demolished to make way for new, modern housing.
Gold has now launched a petition asking for Ealing Council to permit the installation of either a commemorative plaque or a Del Boy statue at the site of the flats. The channel has released the initial designs in order to generate public support and gain the 1,500 signatures required for the petition to be submitted for the council's consideration.
John Challis, who played Boycie in the comedy, is amongst those backing the new campaign. He says: "The towers carry a lot of nostalgia for many of us - not just the cast, but everyone who has enjoyed watching the show over the years. While we don't want to stand in the way of any progress being made, we do want to commemorate the towers' long-standing connection to Only Fools And Horses and its British comedy legacy.
"Join me in signing Gold's online petition calling for a plaque or Del Boy statue to be installed on site to celebrate the famous block."
Whilst the title sequence remained the same, as Only Fools And Horses grew in poularity, filming for later series relocated to Bristol.
The Harlech Tower petition can be signed at Change.org
Gold's suggested designs are either a statue of Del Boy, a statue of his van, or a plaque: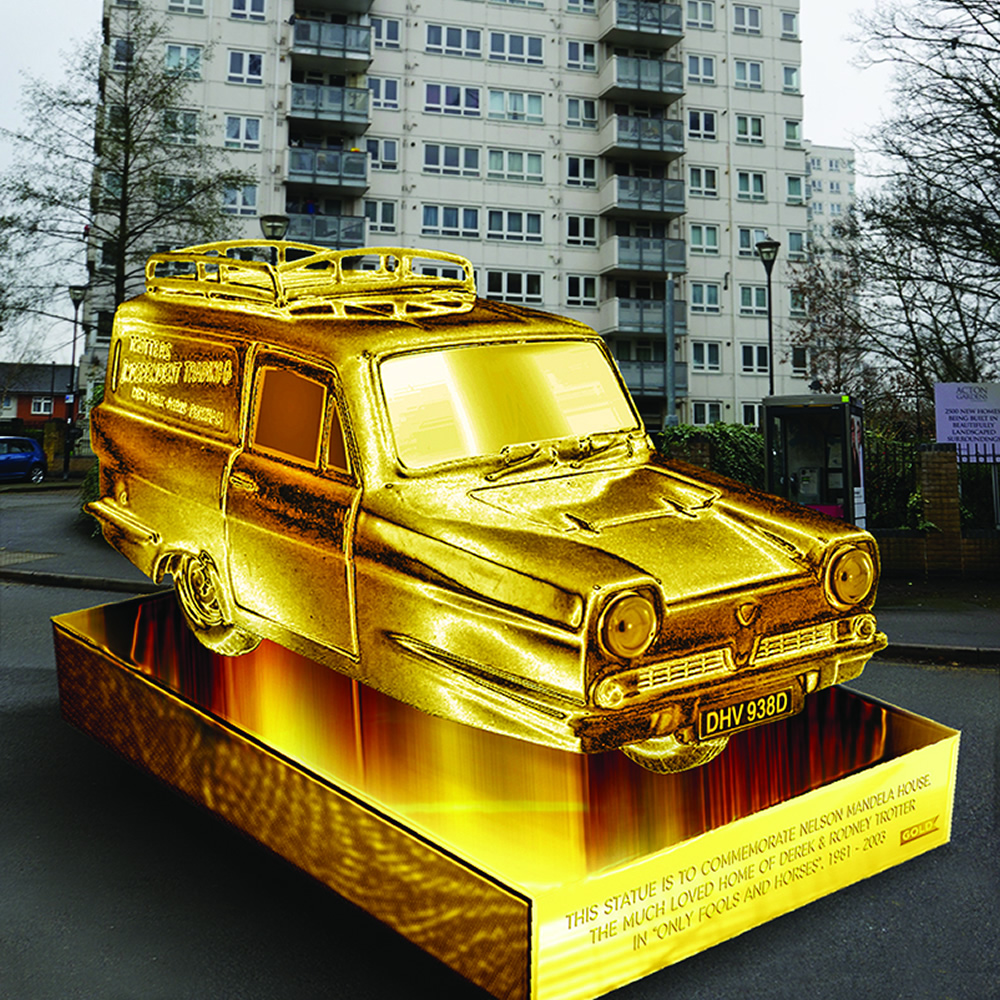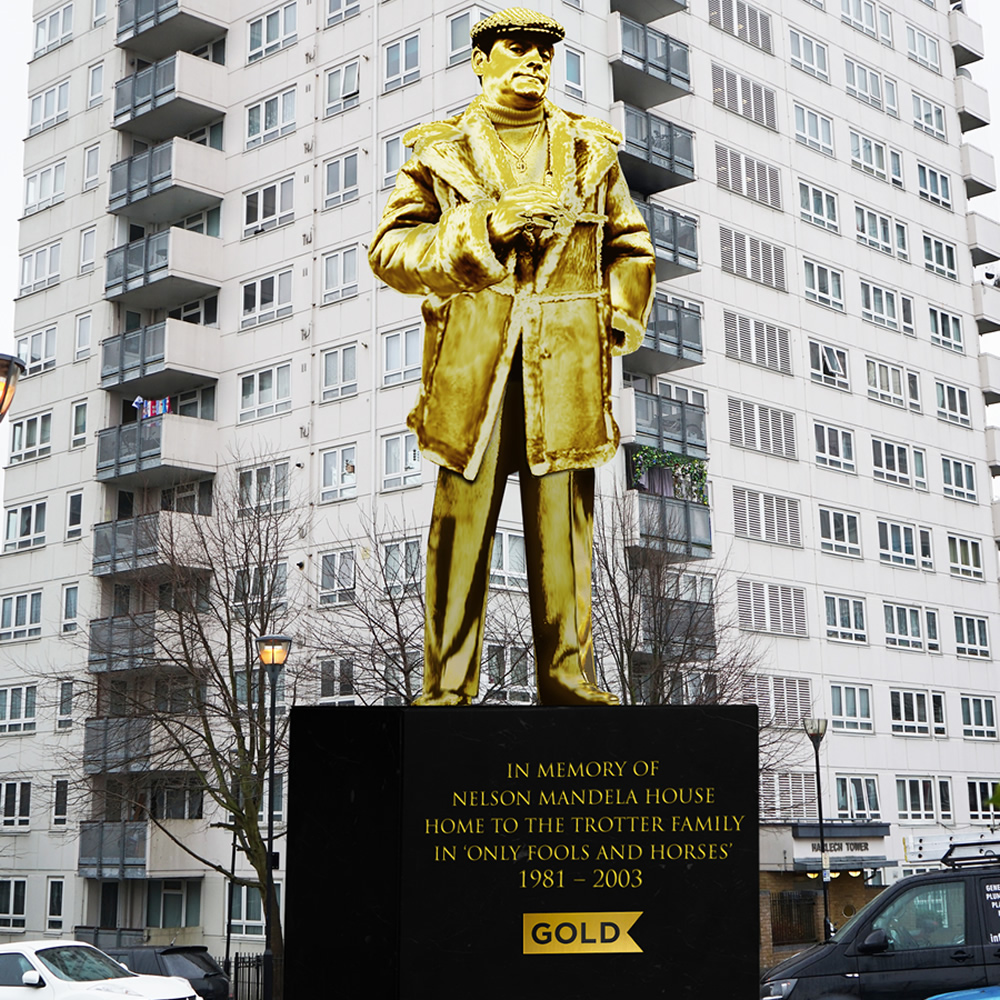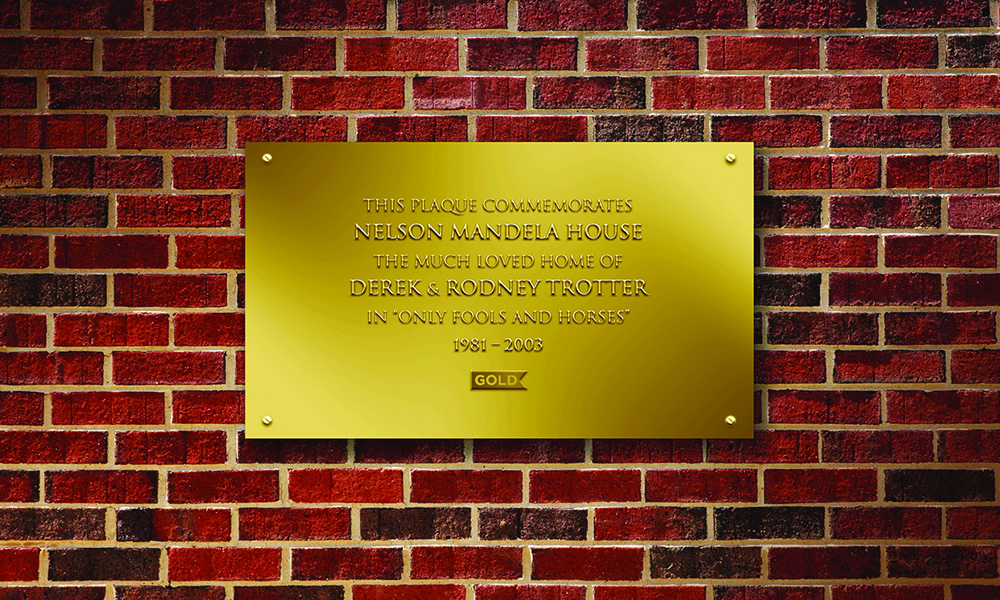 Here's a video featuring John Challis:
---
For updates, click the button below.
Share this page