Hat Trick Productions supports Sitcom Mission writing competition
Hat Trick Productions supports Sitcom Mission writing competition
---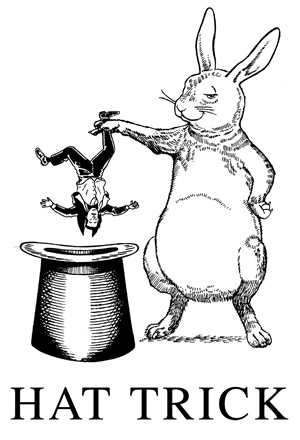 Hat Trick Productions - the award-winning independent production company behind such programmes as Outnumbered, Have I Got News For You, Father Ted and Episodes - has announced it is supporting The Sitcom Mission 2011 comedy writing competition.
The Sitcom Mission was formed in 2008 by producers Declan Hill and Simon Wright, from production company Every 1's A Critic, as a launchpad for writers, actors and directors entering the comedy industry. The Sitcom Mission is a writing competition which aims to develop sitcom scripts for the television, the best of which are performed live in front of comedy fans and industry commissioners.
The organisers say: "Ever watched a new sitcom and thought: 'I could do better,' but didn't know where to take your idea? Production companies probably won't take your script unless it comes from a literary agent, and literary agents probably won't touch you without a track record. So where do you take your masterpiece? The Sitcom Mission is looking for 15 minutes of original comedy that they can be staged live. We want exciting, original characters with an individual voice and a plot that draws people in. Writing is hard (certainly harder than shouting at the television) but it's incredibly rewarding."
Jimmy Mulville, Managing Director of Hat Trick comments: "Every 1's A Critic and Hat Trick are on a joint mission to find more of the writing stars of the future. We want to discover and support the very best new writers and to present the final judging panel with an outstanding shortlist of material with a terrific opportunity for the talent to develop their ideas with our help."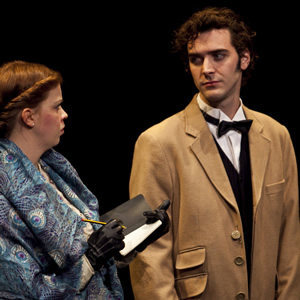 Last year's Sitcom Mission competition attracted more than 500 entries. This script pile was whittled down to a shortlist of 16 entries which went on to be performed by experienced actors in front of commissioners from all the major channels. The winning sitcom was Thunderer (pictured), written by Bryn Mills, which was performed to packed audiences at the Edinburgh Festival.
Hat Trick are offering a £5,000 half hour script commission to the winner of The Sitcom Mission 2011 as well as an opportunity to work with the agency The Writers' Company who have an impressive roster of writers for TV and film.
Hill and Wright comment: "We're absolutely delighted to be working with the legendary Jimmy Mulville and his brilliant, proactive, forward-looking staff at Hat Trick Productions. They are responsible for ground-breaking sitcoms like Father Ted, Drop The Dead Donkey and Outnumbered, and it's our mission to spread the net wide and find the next one. The first rule of our competition is that it's open to everyone, and we're looking forward to unearthing a gem that we know is out there."
The deadline for entries to The Sitcom Mission 2011 is Monday 28th February 2011. To find out more about the contest and read the guidelines for entry see the Sitcom Mission website
Share this page