Unseen Monty Python sketches
Unseen Monty Python material published
The British Library has opened up its Michael Palin archives ahead of a new exhibition
Never-used Python material, written with Terry Jones, has been identified and published by The Times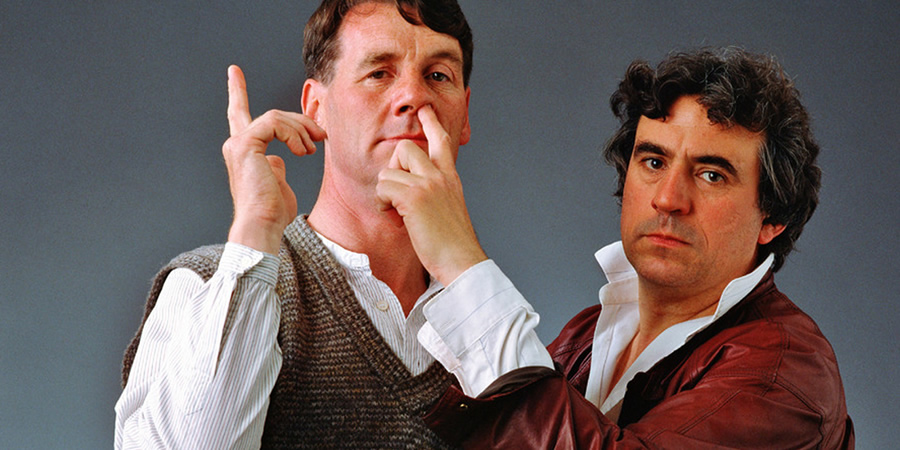 A ream of hitherto unpublished Monty Python material has been identified in the archives of Michael Palin, which have recently been deposited at the British Library.
Ahead of an exhibition of some of the contents of the archive, which spans 1965 to 1987, the British Library allowed access to The Times newspaper to examine some of the collection.
The newspaper reports today a number of newly-discovered sketches, including initial ideas for the film that would become Monty Python And The Holy Grail.
One of the sketches they have published focuses around a bookshop in the wild American west, while another features an "amorous Pink Knight".
The newspaper explains: "The sketches, typical of the group's silliness, are being prepared for public access alongside more than 50 notebooks filled with first drafts and ideas. There are doodled notes of meetings that show how Holy Grail and the Pythons' later film Life Of Brian changed radically from early drafts. In both cases the team cut material that would have caused controversy at the time and is risqué even now."
Palin, and the family of his dementia-stricken writing partner Terry Jones, gave The Times permission for a number of sketches to be reproduced today in full ahead of the British Library's exhibition.
Michael Palin said: "For me there's lots of material in those boxes that I've not yet seen myself [since they were written]. It's rather wonderful to hear them.
"Sometimes you have things like that. I can't think why it wasn't used. The Holy Grail took shape gradually and at the beginning it had far more ideas in it than ended up on screen because you had to have a narrative. In the end the story of the knights was strong enough."
He also explained that, as is almost always the case in writing comedy, the group would produce far more than was needed or would make it to screen.
Another sketch, cited by the newspaper as an example of the group's differing attitudes to language in different aspects of their work - actorr television, live performances, audio recordings and film - is explained: "One scene, written for Holy Grail but abandoned before it took shape, features a series of policemen in the Protection of Rich People Squad with increasingly silly names. It begins with Sergeant Squitters and Superintendent Smellybotty, who for the punchline call upon Constable Cunt."
The sketches will go on display at the British Library, amongst 50 notebooks containing further ideas, notes and material, from Tuesday 7th August.
Michael Palin, Graham Chapman, John Cleese, Terry Gilliam, Eric Idle and Terry Jones last appeared live together in a series of final live shows at London's O2 Arena in 2014.
In a recent interview, John Cleese suggested the reason Monty Python's Flying Circus is no longer repeated on TV by the BBC is because it's "too funny" compared to modern comedies, and would show them up.
---
For updates, click the buttons below.
Share this page