Funny Women Awards 2017 result
Funny Women Awards 2017 results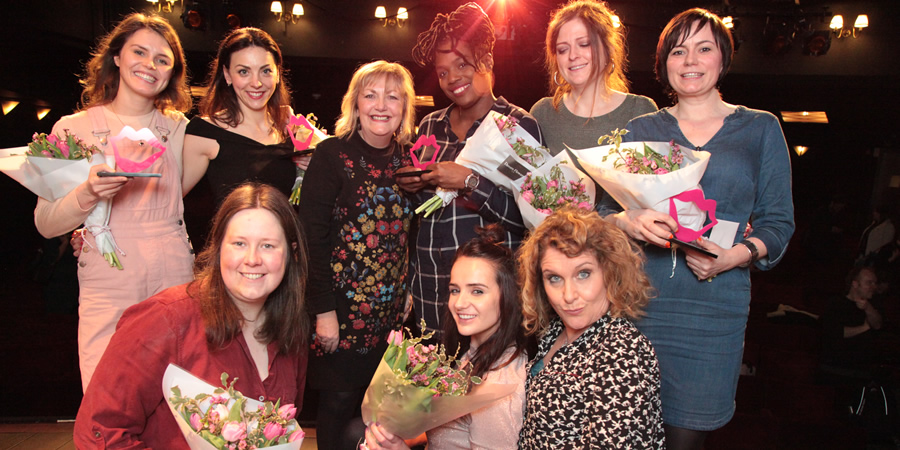 The results of the Funny Women Awards 2017 were revealed last night (12th March 2018) at a ceremony in London, hosted by Jan Ravens.
The awards - which have previously featured finalists including Katherine Ryan, Zoe Lyons, Jayde Adams, Desiree Burch, Sara Pascoe, Sarah Millican and Susan Calman - now comprise of four categories to cover performance, writing and creation.
The winners are as follows:
Stage Award: Thanyia Moore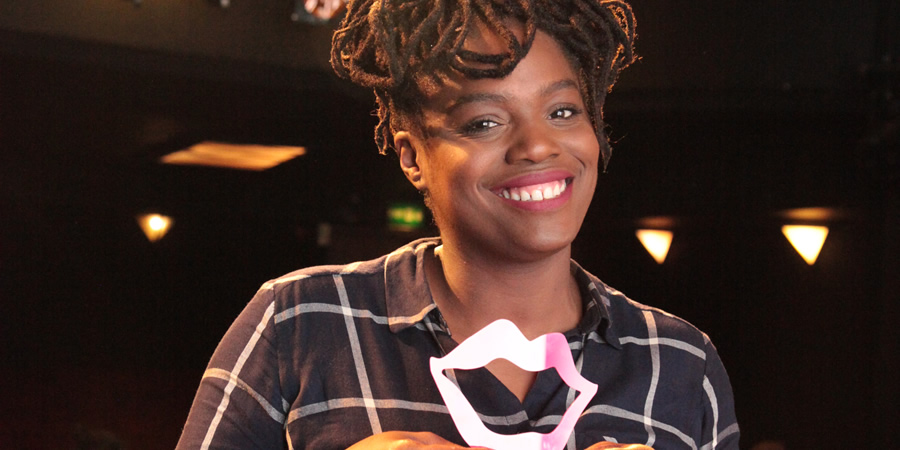 Thanyia Moore, a receptionist from South East London, won the stand-up competition on the night. Her biography says: "She has always held a love for comedy, but despite a background in acting, dance and event hosting, her confidence to tell jokes on stage came much later in life."
25 heats were run to find the finalists, and all previous records for the competition were broken with over 400 entrants for this year's competition. Of the 10 finalists who performed on the night, Chloe Petts and Susan Riddell were named the runners up.
Comedy Shorts Award: Polly by Cam Spence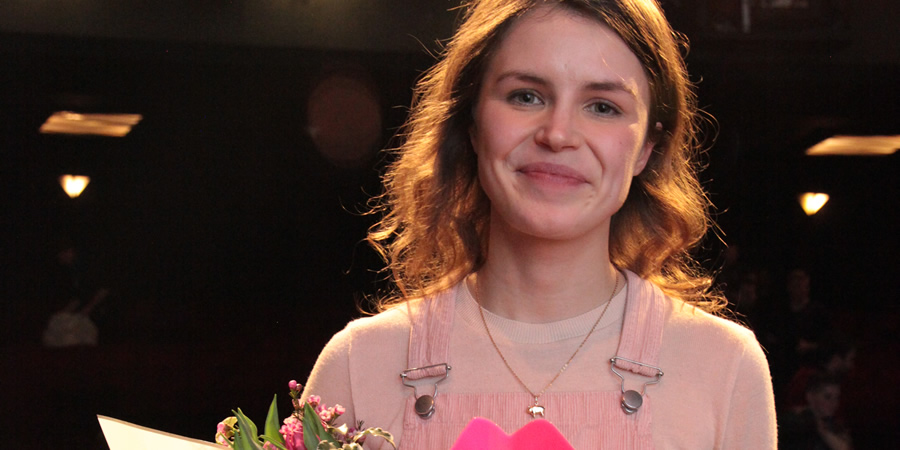 Entry into the Comedy Shorts Award required a film of 1-6 minutes utilising any comedic discipline.
Polly by Cam Spence was picked by the judges as the winner. Watch
The runner up was named as Habits by Roxy Dunn and Alys Metcalf.
Comedy Writing Award: Nosh by Alex Hardy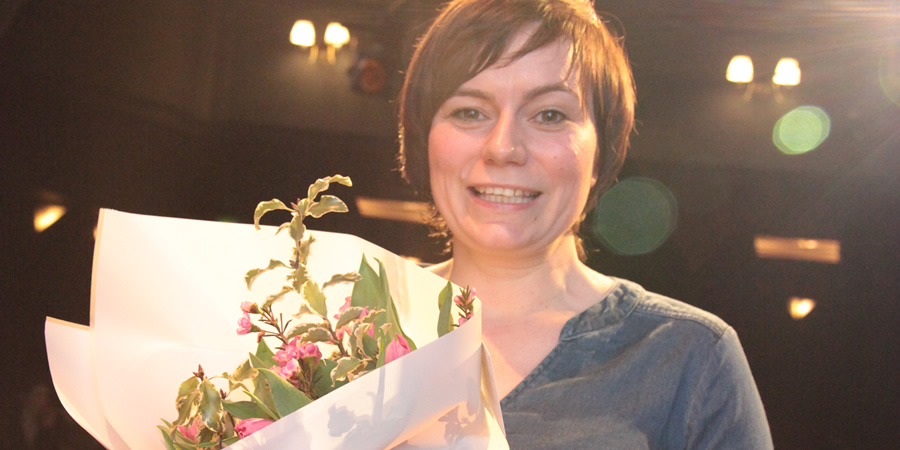 This award involved judges looking at three sample scenes of a comedy script for television or radio.
Alex Hardy - a researcher with experience in studio, chat show, topical comedy and comedy entertainment - was named the winner, for her script Nosh.
Hitched by Rhiannon Neads and S&M Kissy and Mistress by Kiran Benawra were named the runners up.
Best Show Award: Naomi Sheldon - Good Girl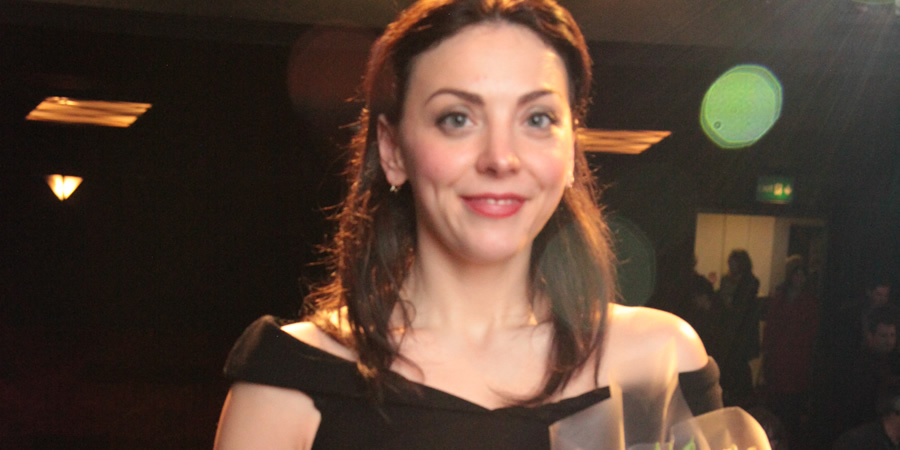 The winner of this award is picked by comedy-going audiences, involving female-led shows they've seen across the previous year.
Naomi Sheldon's Good Girl was picked as the winner. Her debut play, produced in association with the Old Red Lion, premiered in July 2017. Described as "bold, provocative and laugh-out-loud funny," Good Girl tells a darkly comic coming of age tale "about learning to live unapologetically, and adds a distinctive new perspective to current dialogue about female experience". It can currently be seen at the Trafalgar Studios in London. Naomi is now developing Good Girl with Clerkenwell Films.
The runners up in this category were Girlfriend from Hell by Gabby Killick and I Love Lou C by Lou Conran.
---
Explaining the level of achievement reached by this year's finalists and winners, awards founder Lynne Parker says: "This year has been incredible in terms of the talent we've seen across the four awards. With a record number of entries for the Stage Award it was difficult to select the top acts to showcase at the charity final, which is why we decided on 10 rather than eight. There's a new energy for live comedy performance and this is reflected in the numbers and variety of acts we've seen.
"Along with some amazing films in our Comedy Shorts Award, brilliant scripts submitted for the Comedy Writing Award and a broad array of Best Show nominations, the future of female comedy has never looked brighter!"
Share this page