Charlie Brooker working on a new TV show
Charlie Brooker working on a new TV show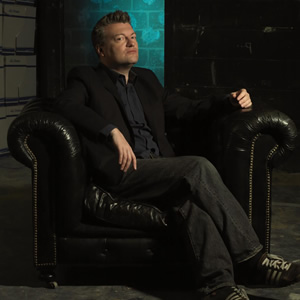 Charlie Brooker, the Guardian's curmudgeonly TV critic and presenter of BBC Four's Screenwipe and Channel 4's You Have Been Watching, has revealed he is working on a new TV format...
Brooker told Shortlist Magazine: "I want to do another scripted TV show. I think I'm supposed to be doing one next year."
He is keeping the details close to his chest, but did say: "I'm doing something which should be interesting, I don't really want to jinx it, but it's a sort of cross between Screenwipe and more scripted elements. But that's not until far, far into the future. I couldn't be more cryptic or dull."
The writer has previously said he found working on scripted shows painful. Talking about his last scripted show, E4's 2008 horror series Dead Set, which was based inside The Big Brother House, the writer admitted: " Doing Dead Set was a miserable experience, but I was glad I did it. You're creating a little world, which is fun."
When asked about what he thought he'd be doing in the future, Brooker joked: "I'll be happy if I'm living in anything other than a post-apocalyptic wasteland, fighting off raiders. I suspect that's how I'll go out, blind in rubble, so anything better than that is a plus."
Meanwhile Brooker is hosting the second series of You Have Been Watching on Channel 4 on Thursday nights, and is set to present another series of Charlie Brooker's Screenwipe later in the year. He's also working on his first radio comedy series - So Wrong It's Right is a panel show for Radio 4 "that celebrates Britain's favourite subject - failure."
Share this page