Scottish Comedy Awards 2017
Scottish Comedy Awards 2017 winners announced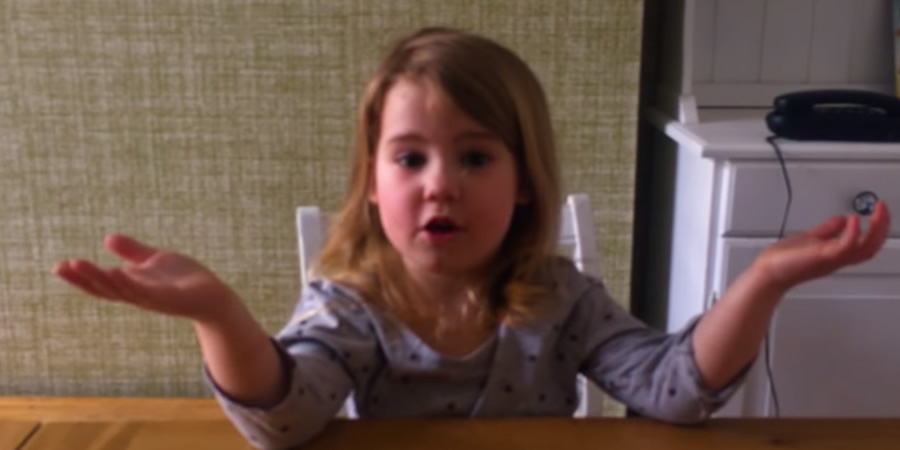 The results of the Scottish Comedy Awards 2017 have been announced at a ceremony in Edinburgh.
The winners included the TV show Still Game, and performers Richard Gadd and Steven Dick.
The biggest winner of the night though was Isla Nelson, a 3 year-old girl. The Glaswegian and her father have racked up almost 100 million views with their videos on BBC Scotland's website. Isla was named Best Actress at the awards, and The News At 3 series was also awarded the Best Online Comedy title.
The awards were collected by her dad, comedian Mark Nelson, who makes the internet shorts with her. He told the late-night audience of comedians and industry figures: "Isla can't be here tonight. She's been made Trump's new communications director."
And on collecting her second award, he said: "Frankly, it's about time. It's ridiculous it's taken this long. Let this be a lesson to other three-year-olds to stick with it, and you can break the glass ceiling."
Below is one of the News At 3 videos:
Richard Gadd was amongst those receiving panel prizes. He picked up the award for Outstanding Achievement in Comedy for becoming the first Scottish winner of the Edinburgh Comedy Award in 29 years.
Meanwhile The Funny Farm Collective, which established the alternative comedy scene in Scotland from 1988, won the lifetime achievement award. The awards' organisers labelled the team - which included Fred MacAulay, Bruce Morton, Parrot, David Cosgrove, Libby MacArthur, Stu Who? and Kevin Kopstien - "the founding fathers and mother of how we all make a living now".
Another special accolade, for outstanding contribution to Scottish comedy, went to comedian, magician, writer and director Steven Dick. His citation said: "Just like all magicians, with Steven the important stuff is not what see, it's what you don't see. Over the years he has written prolifically for many many high-profile comedians, TV and radio shows, but also he has helped shape the routines and festival shows for many Scottish acts. Without him, lots of us would be less funny."
In the broadcast categories, Still Game - which is currently filming an eighth series - was named best TV show, whilst BBC Radio Scotland's topical comedy show Breaking The News was the winner in the radio category.
Susie McCabe, Billy Kirkwood, Donald Alexander, Scott Agnew, Colin Cloud, Frankie Boyle and Des Clarke were amongst the other winners.
This is the fourth year of the Scottish Comedy Awards, but the first time they have been awarded at the start of August. The annual ceremony has been moved to coincide with the launch of the Edinburgh Festival.
The full results are as follows:
Outstanding Achievement in Comedy
Outstanding Contribution to Scottish Comedy
Lifetime Achievement
The Funny Farm Collective
Best Headliner
Best Compere
Best Newcomer
Best Solo Festival / Tour Show
Scott Agnew - I've Snapped My Banjo String, Let's Just Talk
Best Improv / Variety / Sketch
Best Actress
Best Actor
Best TV Comedian
Best Radio Comedian
Best TV Show
Best Radio Show
Best Online Comedy
News At Two
Best Writer
Best Event
Vladimir McTavish Birthday Roast
Best Comedy Club (large)
Monkey Barrel, Edinburgh
Best Comedy Club (small)
Yesbar!, Glasgow
---
To find out more about the Scottish Comedy Awards visit the website
Share this page