Traditional sitcom research
Research suggests viewers want more traditional sitcoms
A new academic book has concluded viewers still have a recurring desire for 'old fashioned' sitcoms
Screen Comedy and Online Audiences, by Dr Inger-Lise Kalviknes Bore, will be published on the 6th June
It is the first major study of screen comedy audiences in almost 20 years, and the first to look at social media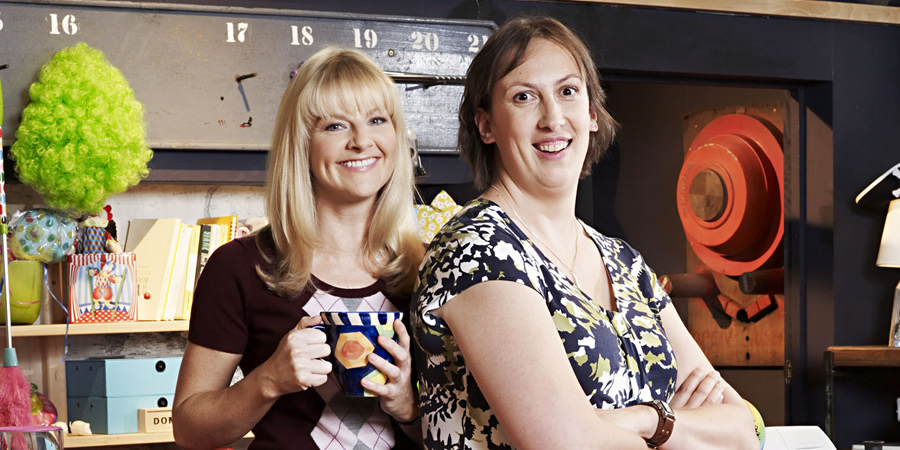 Research published in a new academic book suggests that viewers still have a recurring desire for 'old fashioned' situation comedies.
Screen Comedy and Online Audiences, written by Dr Inger-Lise Kalviknes Bore from Birmingham City University, is billed as the first major study of screen comedy audiences in almost 20 years, and the first to include social media in its scope.
To write the book, Dr Bore scoured thousands of audience responses to comedy programmes posted on Twitter, Facebook, review sites, blogs and message boards, including those on British Comedy Guide, to determine how modern audiences view situation comedies.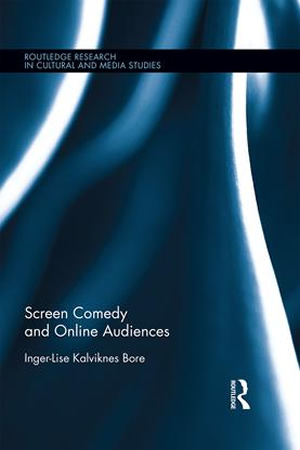 Amongst the conclusions the monograph draws is that viewers still have a recurring desire for 'old fashioned' situation comedies that can be enjoyed together as a family, resisting a trend towards 'highbrow' narrative comedy, which has a more serial format.
Writing in the book about the conclusions she has drawn from looking at the comments made by comedy fans on different sites, Dr Bore said: "I identified a focus on traditional sitcom. Everybody Hates Chris reviewers wanted a sitcom that they could enjoy together as a family. Miranda fans expressed delight at a multi-camera sitcom that foregrounds jokes and slapstick. And Gavin & Stacey anti-fans were frustrated that 'classic' sitcoms were being reframed as 'old-fashioned' and replaced by 'narrative comedy'."
In April, the BBC revealed its comedy commissioning desires and priorities. Within this, Controller of Comedy Commissioning Shane Allen, made public his desire to broadcast more pre-watershed family-friendly comedy on BBC One. The development of mainstream family-friendly comedy projects is described by the BBC as a "high priority".
Dr Bore has drawn a number of other conclusions in Screen Comedy and Online Audiences. Publicity material explains: "Bore's analysis of these [online fan] responses considers a broad range of issues, including how audiences perceive the idea of 'national' comedy; what they think of female comedians; how they evaluate romcoms, sitcoms and web comedy; what they think is acceptable to joke about; what comedy fans get excited about; how fans interact with star comedians; and what comedy viewers really despise. The book demonstrates some of the ways in which we can adapt theories of humour and comedy to examine the practices of contemporary screen audiences, while offering new insights into how they negotiate the opportunities and constrictions of different online facilities to share their views and experiences."
One of the chapters focuses on the British web comedy series Brothers With No Game in the context of 'the marginalisation of blackness on British television'. The book looks at how online distribution is providing alternative spaces for the development of black-centred narratives.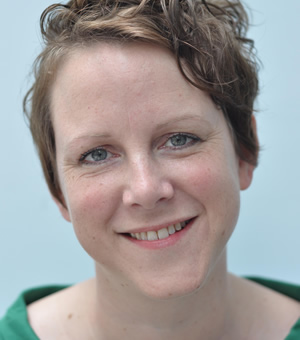 Speaking about her work, Dr Inger-Lise Kalviknes Bore (pictured), who is the Senior Lecturer in Media and Cultural Theory at Birmingham City University, says: "As the first major study of screen comedy audiences in 17 years, this book aims to encourage further investigations of how we interpret, evaluate and use comedy.
"Screen Comedy and Online Audiences explores the cultural politics and emotional resonance of TV, film and web comedy by examining audience activities across a range of online spaces, including Twitter, Facebook, Pinterest, YouTube, Amazon, Tumblr, IMDb and reddit.
"Reflecting on hierarchies and boundaries in Western comedy culture, the book examines what happens when comedies seem to challenge this established structure."
Screen Comedy and Online Audiences, published by Routledge, will officially be launched at Birmingham City University today (Wednesday 31st May) ahead of its release on Tuesday 6th June.
The launch event will include an academic seminar titled 'The Politics of Funny Women: Negotiating Femininities and Feminisms through Comedy'. This is linked to the marginalisation of women in comedy, both as comedians and audience members, which is another topic considered within Dr Bore's book.
Share this page