CTBF winners 2016
Winners of major CTBF comedy writing competition announced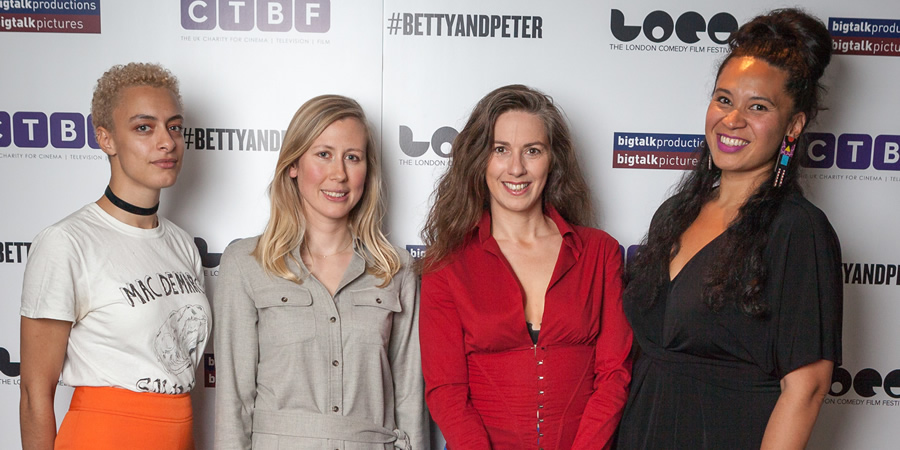 The winners of the inaugural Betty Box And Peter Rogers Comedy Writing Programme have been announced.
Christine Robertson, Laura Kirwan-Ashman, Meryl O'Rourke and Sasha Collington will each receive £10,000 and a six-month period of support and script development for their feature film screenplay or television sitcom pilot.
The four were selected from over 600 applications, with the winners chosen in a 'blind' judging process in which the script readers didn't see any names or personal details on any of the submissions.
The Betty Box And Peter Rogers Comedy Writing Programme was launched by The Cinema and Television Benevolent Fund (CTBF) in honour of Betty Box and Peter Rogers, a pair of prolific film producers who were also husband and wife, and is intended to support up-and-coming writers. Betty produced the hit Doctor series of films, whilst Peter is best known as the mastermind of the Carry On franchise.
The programme aims to offer talented new comedy writers the chance to develop work with top producers, as well as funding so they have "the time and space to produce work which will resonate".
The winners attended a reception last night, and will now each be matched with an experienced script editor to help shape their projects over the coming months. They will also be guided by Big Talk Productions, the television and film production company behind comedies such as Him & Her, Cold Feet and Mum.
The CTBF and LOCO - London Comedy Film Festival - will work also closely with the recipients to provide professional support; highlighting opportunities for networking and supporting the next steps of their writing careers.
The programme will culminate in a fully-cast live read of the completed scripts at LOCO's London Comedy Film Festival at BFI Southbank in May 2017.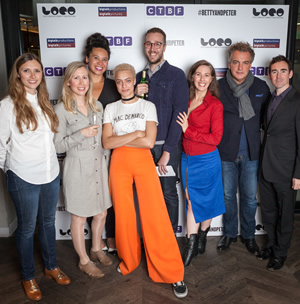 D'Arcy Myers, CEO of The CTBF, commented: "We have been delighted by the interest and quality of submissions for the inaugural Betty Box And Peter Rogers Comedy Writing Programme. The CTBF launched the programme in order to discover and support some of the very best un-produced comedy writers, and with Christine, Laura, Meryl and Sasha I believe we have done just that. We're excited to be honouring the legacy of Betty and Peter in this way; by contributing to the UK's thriving comedy landscape that is such a part of the film and television industries which The CTBF cares for deeply."
Kenton Allen, Big Talk Productions CEO, said: "Big Talk are thrilled to be part of such a generous and unique programme for new comedy writers. Without writers, Big Talk would immediately cease to exist, so what The CBTF have made possible here, along with the LOCO Film Festival and ourselves, is a financially and professionally supported programme for talented individuals to focus on their craft over a concentrated period of time."
Speaking about the benefits of the new scheme, he added: "It's impossible to put a price on what a difference this could make to these writers, some of whom are juggling two or three freelances jobs to pay their rent while trying to find the time to pursue the career they are clearly gifted enough to succeed at. The programme was designed to attract writers from all walks of life and all ages, and that's exactly what it's achieved. The team at Big Talk is immensely proud of the four recipients and excited to see what they come up with by the end of the programme in May 2017."
Denise Hicks, Co-Founder and Director of LOCO, says: "LOCO's mission is to discover, develop and screen the world's most original comedy talent, so we're delighted to be working with Big Talk and The CTBF on the inaugural Betty Box And Peter Rogers Comedy Writing Programme. We look for new comedy writing with brains, heart and courage, and this year's recipients deliver all three. Each of them also has an authentic, compelling, original voice, and a hunger to develop and learn from the best in the comedy business. We look forward to working with them over the next six months, and to presenting their scripts at the sixth LOCO London Comedy Film Festival next May."
Biographies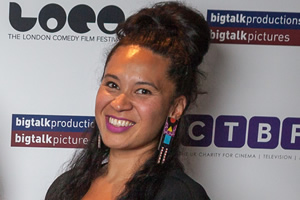 Christine Robertson
Christine's first script won the Funny Women Comedy Writing Award in 2011. She has since worked in the writers' room for series five and six of Trollied, had a comedy feature shortlisted for iFeatures and been selected for BBC Writersroom's 2015/16 Comedy Room. She was recently commissioned to write sketches for David Walliams and Tracey Ullman, and is currently being mentored by Andy Riley.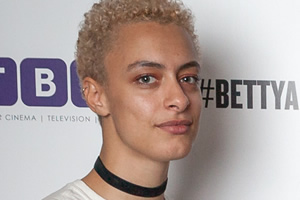 Laura Kirwan-Ashman
Laura initially wrote for the stage, before finding a love for screenplays in 2014, leading to her selection for the Barbican's Young Film Programmer scheme. In 2015, Laura formed the female film collective Sorta Kinda Maybe Yeah, which recently released its first web series. Laura freelances as a script reader for several production companies as she continues to develop her own original work.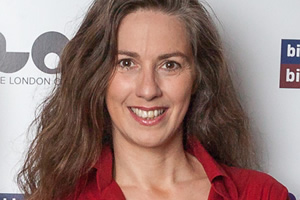 Meryl O'Rourke
Meryl has been performing as a stand-up comedian since 2003, and in recent years has supported Frankie Boyle on his UK tours. Meryl's original 2011 one-woman show, Bad Mother, received multiple five-star reviews at Edinburgh Fringe, and she is currently previewing her latest show, The Good Wife. Meryl continues to write for leading panel shows, whilst working on her original scripted material for television.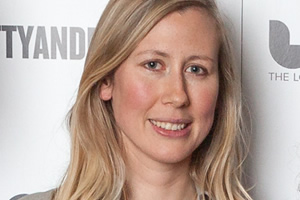 Sasha Collington
Sasha is a graduate of London Film School's prestigious filmmaking MA and has attended Berlinale Talent Campus as a director, and Binger Filmlab in Amsterdam as a writer. She has written and directed six short films, with her most recent, Lunch Date, screening at festivals worldwide including Aspen Shortsfest where it won a Special Jury Recognition Award. Sasha is currently in post production on her debut comedy feature as a writer-director, Love Type D.
The Betty and Peter List
'The Betty and Peter List' has also been announced, naming "10 of the most exciting un-produced comedy writers that emerged from the application process". In addition to the four recipients named above, the list comprises of six writers that the selection panel felt were exceptionally talented and deserving of industry recognition.
The list in full is:
Andrew Yerlett
Louis Paxton
For contact details for these writers, and to find out more about the Betty Box And Peter Rogers Comedy Writing Programme, which is expected to return in 2017, visit ctbf.co.uk
Share this page