Rose d'Or 2016 comedy winners
Raised By Wolves wins international Rose d'Or Award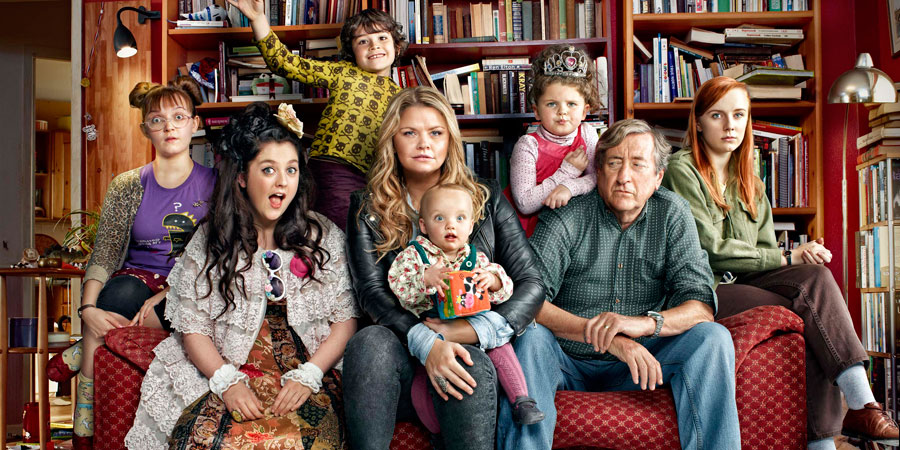 Raised By Wolves has won an highly prestigious international television prize.
The comedy series claimed the highly coveted Golden Rose for Television Sitcom at the Rose d'Or Awards in Berlin tonight (Tuesday 13th September).
Creators Caitlin Moran and Caroline Moran, alongside a team from production company Big Talk, picked up the prize at the ceremony in the German capital.
The sitcom beat BBC Two's Mum, and According To Jacqueline from the Netherlands, in the category.
The win is likely to embarrass Channel 4, as the station last month axed the comedy.
The producers are currently looking to harness the show's fanbase in a "rebel alliance" to revive the sitcom for a third series without Channel 4's involvement. Fans are being asked to 'Like' the programme's Facebook page; follow a Twitter campaign account; and Instagram account; and engage on all social media platforms with the hashtag '#upthewolves'.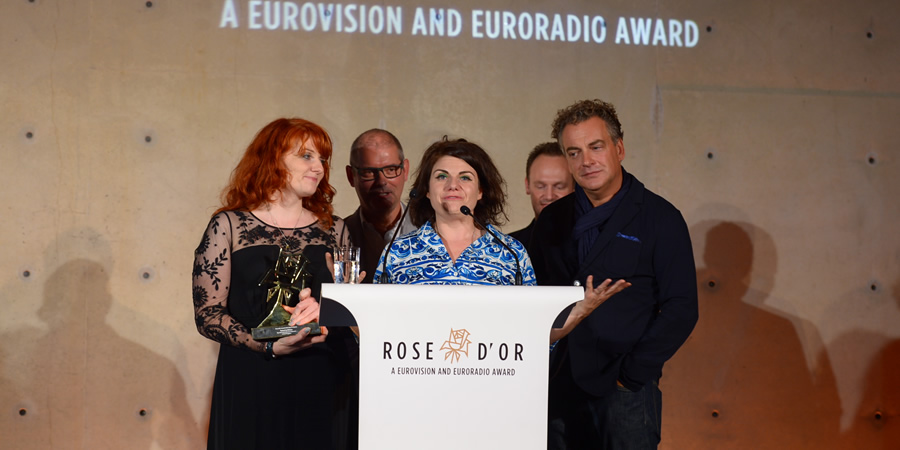 Tonight's win for Raised By Wolves means Britain continues its unbroken run of Sitcom wins at the Rose d'Or Awards since the category was added in 2004, with Peep Show, Nighty Night, Extras, Not Going Out, The IT Crowd, My Family, The Inbetweeners, Friday Night Dinner, Spy, Toast Of London and Catastrophe having previously been triumphant.
Elsewhere in the awards:
- Inside No. 9 was named Best Comedy. Executive Producer Jon Plowman picked up the award on behalf of creators Steve Pemberton and Reece Shearsmith. Writing on Twitter, Shearsmith said: "Hurray - just found out Inside No 9 won the Rose D'Or tonight in Berlin."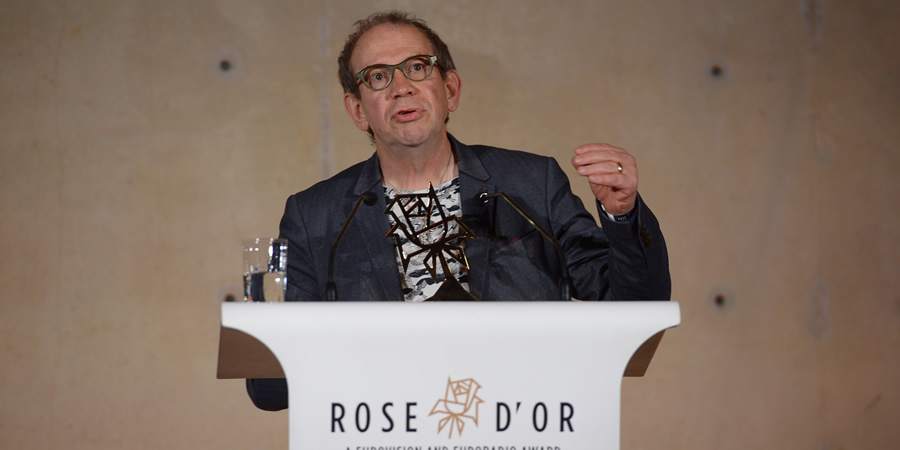 - Paul Sinha won the radio award for his series Paul Sinha's History Revision. He picked up the award alongside his Radio 4 producers Ed Morrish and Julia McKenzie.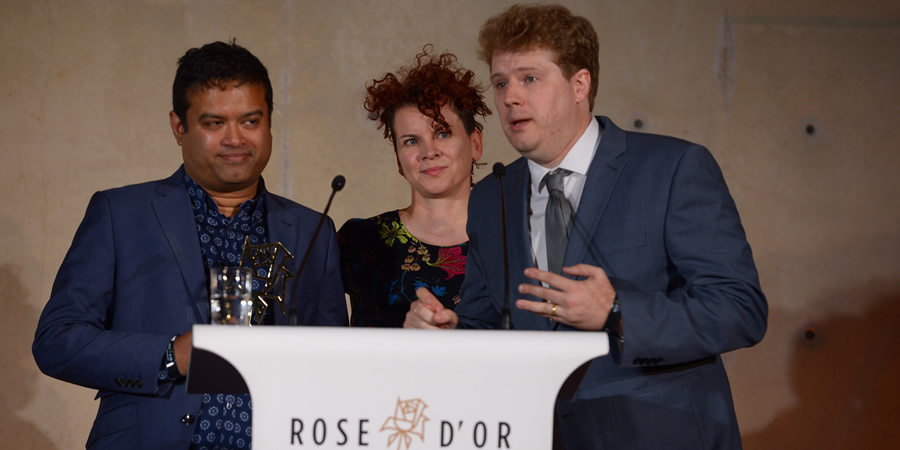 - The Museum Of Curiosity, the Radio 4 panel show, was named best Talk Show. Host John Lloyd accepted the trophy alongside producers Richard Turner and Julia McKenzie.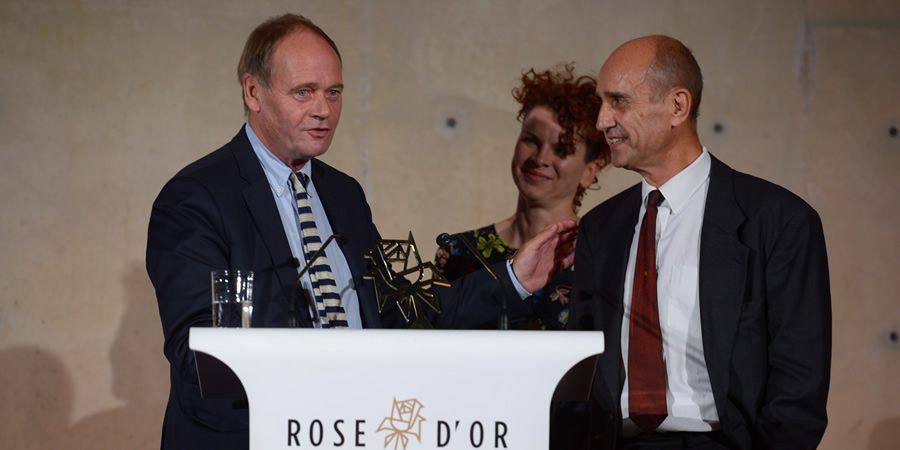 - John Cleese picked up a Lifetime Achievement Award, for his work on shows including Monty Python's Flying Circus and Fawlty Towers.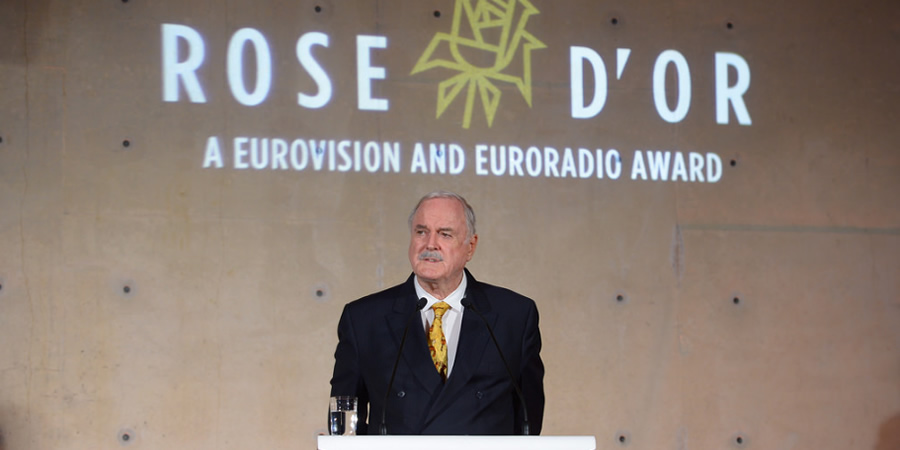 In an acceptance speech peppered with anecdotes from his career, including the making of A Fish Called Wanda and Monty Python's Life Of Brian, John Cleese made a plea for executives to trust performers and writers: "When Monty Python was commissioned we didn't really know what we were going to do but we were trusted. The talent has a better record than the suits so why don't they bear that in mind?" He continued: "The trouble with executives isn't that they have no idea what they are doing but that they have no idea that they have no idea."
To find out more about the awards and see the full list of winners across all categories visit rosedor.com
Share this page