British comedy leads Rose d'Or 2015 nominations
British comedy leads Rose d'Or 2015 nominations
The nominees for the 2015 Rose d'Or Awards have been revealed today.
Organised by the European Broadcasting Union, the Rose d'Or awards - also known as the Golden Rose Awards - are a highly prestigious set of international television and radio awards.
British comedy shows have done particularly well this year, with multiple programmes making the shortlist from over 400 submitted programmes. Jean Philip de Tender from the awards says of the record number of submissions: "This means that the quality of the nominees this year is extremely high - not just in television but also in radio. It highlights the level of entertainment content that's being produced across the industry."
This year's British comedy nominees are as follows:
---
Comedy
British comedy has taken all the nominations in the comedy category, with Reece Shearsmith and Steve Pemberton's Inside No. 9; Sky Arts sketch show Psychobitches; and BBC Three's satirical prank show The Revolution Will Be Televised on the list.
---
Sitcom
Catastrophe - the Channel 4 sitcom written by and starring Sharon Horgan and Rob Delaney - is nominated alongside Belgium's Safety First, and UK-based production company Avalon's US sitcom Workaholics.
---
Arts
Monty Python: The Meaning Of Live is nominated for the Arts award alongside Spanish opera production Turandot, and Channel 4's Our Gay Wedding: The Musical.
---
Entertainment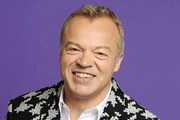 The Graham Norton Show is nominated alongside Germany's Friendly Fire and Swedish production The Museum.
---
Radio Comedy
The BBC has secured all the nominations in the Radio Comedy category, with science-based panels show The Infinite Monkey Cage; Radio 4 sketch show Kevin Eldon Will See You Now; and Radio 4 Extra's open door topical sketch show Newsjack nominated.
---
Radio Talk Show
The Infinite Monkey Cage is also nominated in the Talk Radio category, alongside Radio 4's comic talk show Chain Reaction, and Woman's Hour.
---
Radio Game Show
Radio 4 panel show The Unbelievable Truth, hosted by David Mitchell, has been nominated in this category alongside Steve Punt's university-based quiz show The 3rd Degree and Ken Bruce's Pop Master
---
The winners will be announced at the British Museum on Wednesday 9th December. To find out more about the Rose D'Or awards visit www.rosedor.com
Share this page