Eric Idle confirms new Monty Python album
Eric Idle confirms new Monty Python album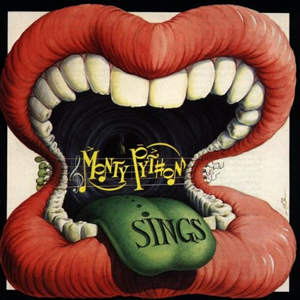 Eric Idle has confirmed he is working on a new Monty Python album.
Monty Python Sings (Again) will be a re-mastered, extended re-release of the 1989 album Monty Python Sings, featuring five new tracks alongside some of the group's best known songs.
One of the new songs will be published for free on YouTube, and a new Monty Python single will be released in May with the hope it will top the charts in advance of the group re-forming for a series of highly-publicised live shows at the O2 Arena.
Idle has been working on the music with John Du Prez. The composer, who is a long-time friend of Idle, previously created the score to the group's last film, the 1983 release Monty Python's The Meaning Of Life. He also created Brian Song for Monty Python's Life Of Brian and, more recently, worked with Idle to create the Python-linked musical stage show Spamalot.
Idle confirmed the plans on Twitter, posting: "Just been sequencing the re-release of Monty Python Sings (again) plus five new tracks. There'll be a new song on U Tube & new single May."
The compilation album Monty Python Sings was first released in 1989 by Virgin Records. It was dedicated to the memory of Graham Chapman, who had died earlier in the same year.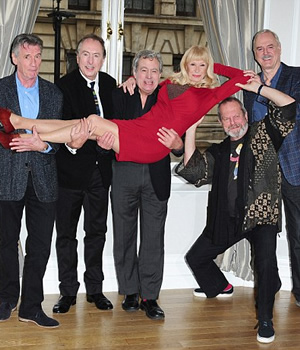 Monty Python Sings predominantly consists of tracks from the group's films and previous TV hits, with Always Look On The Bright Side Of Life, The Lumberjack Song, Every Sperm Is Sacred, Brian Song, The Meaning Of Life, Knights Of The Round Table (Camelot Song), All Things Dull And Ugly and Galaxy Song amongst those featured.
Between 1971 and 1983, the comedy troupe released a number of film soundtrack, live and studio albums, varying between original music and sketches and scenes from their films and TV series.
Four compilation albums - The Monty Python Instant Record Collection (1977), Monty Python: The Final Rip Off (1987), The Ultimate Monty Python Rip Off (1994), and The Instant Monty Python CD Collection (1994) - have already been published, some with varying track lists between formats and re-releases.
Although Idle has announced a release date of May for the new single, it is not yet known when the new compilation album will be in shops. As announced in November, John Cleese, Terry Gilliam, Eric Idle, Terry Jones and Michael Palin - plus long-time collaborators including Carol Cleveland - are to reunite in July perform Monty Python Live (Mostly). The stage show, at the O2 Arena in London, will now run across 10 nights after tickets to the initially announced single date sold out in a record 43.5 seconds.
Speaking at the press conference to launch the live show, Eric Idle promised that Monty Python Live would contain "a little comedy, a lot of pathos, some music and a tiny bit of ancient sex". The stage show will contain big-budget song-and-dance numbers, which Arlene Phillips will choreograph. She has previously worked with the Pythons on musical numbers like Every Sperm Is Sacred.
Giving an update on the preparations for the stage show, Idle - who now lives in America - posted on Twitter: "A very nice meeting with all Heads of Departments yesterday with me on Skype. We have an amazingly fine crew to do a very complicated show."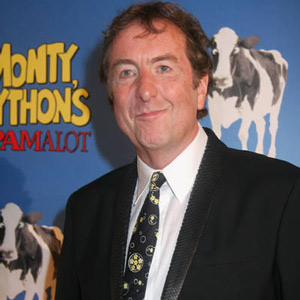 Meanwhile, theatrical promoters and producers ATG have announced that the latest incarnation of musical Monty Python's Spamalot will end its current London residency on 12th April 2014.
BBC Two, which broadcast the fourth and final series of Monty Python's Flying Circus in 1974 (the series without John Cleese) will shortly celebrate its 50th birthday, with the series expected to feature prominently.
The channel is also preparing a tribute to Rutland Weekend Television, the 1975 - 1976 sketch show written by Eric Idle, with music from Neil Innes. In February, Idle confirmed the show will indeed feature as part of the channel looking back at its history. He posted on Twitter: "Just off to be interviewed by BBC Two about Rutland Weekend Television. Does anyone even remember that? Part of 50th Anniversary Show."
More details on the songs featured in Monty Python Sings (Again) are expected to be released shortly.
The below video features Idle performing The Galaxy Song:
And here is the big-budget Every Sperm is Sacred spectacular:
Share this page